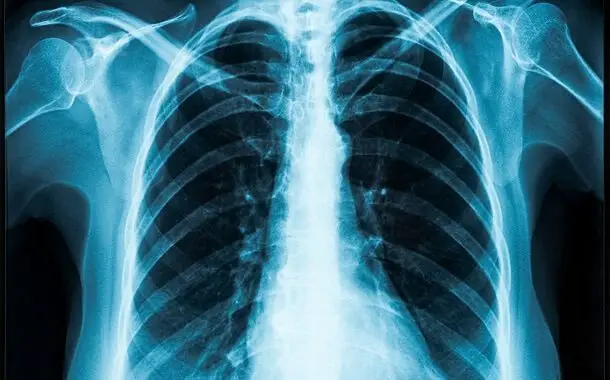 Pulmonary radiography, or chest X-ray, is one of the most common radiological examinations, showing images of the heart, lungs, blood vessels, airways, chest bones, and spine.
Chest X-rays show the lesions characteristic of tuberculosis, infectious pneumonia, or pulmonary edema. It facilitates the diagnosis of pleural infections (pleurisy, pneumothorax) and conditions that change the shape of the heart and blood vessels (heart failure, aortic aneurysm) or those of the mediastinum (lymphadenopathy).
It is a non-invasive and painless procedure that helps to diagnose and treat medical conditions.
How Much Does a Chest X-Ray Cost?
In general, health insurance policies cover the costs of a chest X-ray. If you have a health insurance plan that covers the X-rays in full you will go through this procedure without paying a dime. If not, then the coinsurance would be anywhere between 10% and 50% of the cost and you will have to copay $12 to $55.
According to the NewChoiceHealth website, patients who don't have health insurance coverage will have to pay anywhere between $210 and $410, or even more out of their pockets for a chest X-ray.
Chest X-ray price depends on the number of pictures that are taken and the provider. For instance, at the Berger Health System from Ohio, a one-view X-ray will set you back around $205 and a two-view X-ray will cost somewhere around $255, while at Marietta Memorial Hospital from Ohio an X-ray with two views will set you back around $200. A single, frontal view chest X-ray will cost around $210 at Saint Elizabeth Regional Medical Center from Nebraska. At the same hospital a two-view, frontal and lateral chest X-ray will have you pay almost $300 and special-view X-rays like lateral decubitus will cost you around $340.
With the uninsured discount, you will have to pay around $300 for a chest X-ray with two views at Dartmouth-Hitchcock Medical Center.
Chest X-Ray details
A chest X-ray does not require prior preparation, as do other investigations (abdominal radiography, for example).
During the procedure, the patient will undress from the waist up and wear a special suit made specifically for this type of X-ray. All jewelry will be removed, as it may obscure the creation of clear images.
Chest X-ray is performed in a special room, and the patient must be in the position indicated by the radiodiagnostic technician. After the images are captured using an X-ray camera, the patient is invited to leave the office and wait for the results, which will be ready in no more than 20 minutes. Then they will be interpreted by the doctor.
You might also like our articles about the cost of an MRI, brain MRI, or radiology school.
To restore the transparency of the lung and bronchial structures, X-rays will be performed with low-intensity X-rays.
The chest X-ray is done from two incidences: from the front, during inspiration, and then from the profile in dark conditions.
What are the extra costs?
The doctor may ask you to take some additional tests or X-rays, depending on the results of the chest X-ray.
Important things to consider
If you need to see a specialist, make sure it is someone who has been approved by the American College of Radiology. You can search for an imaging center on their website.
The radiologist is the only person who can accurately and thoroughly analyze an X-ray. They should be certified by the board of the American Board of Radiology, which requires extensive education in radiation sciences as well other disciplines such as anatomy, physiology, or chemistry to qualify for this certification exam.
Anyone can undergo a chest X-ray examination, except for pregnant women.
Protective aprons are also needed for children for the genital area, eye area and thyroid area.
How can I save money?
If you're looking for a place that provides affordable healthcare, the U.S Department of Health and Human Services has an online locator where you can find clinics in your area with sliding scale pricing based on income levels.
Cash paying patients without insurance may be able to get a discount of 30% or even more at most hospitals. For instance, patients with a gross family income of less than $125,000 who choose to go at Park Nicollet Health Services in Minnesota are able to get a discount of almost 40% for medically necessary services, including X-rays.
https://www.thepricer.org/wp-content/uploads/2021/12/Chest-Xray-cost.jpg
380
610
Alec Pow
https://www.thepricer.org/wp-content/uploads/2023/04/thepricerlogobig.png
Alec Pow
2021-12-21 08:02:03
2021-12-20 08:56:35
Chest X-Ray Cost