Cost of Manicures and Pedicures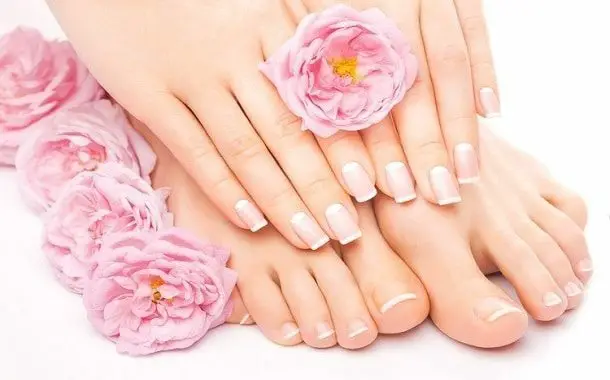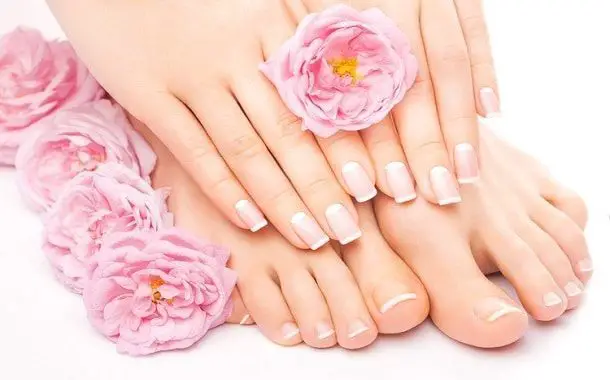 Manicures consist of filing, shaping the nail, massaging the hand, as well as applying a polish as a finishing touch, and this popular therapy can be found at any nail salon in the USA.
Just how much does a manicure cost?
A standard manicure, which includes filing and cutting the fingernails with a standard nail gloss, can cost you $10 to $35 for both hands. This will certainly depend on the nail salon and the region you live in. A common manicure can set you back $10 to $20, while a premium service could set you back $20 to $35. Acrylic nails might set you back $25 to $40 for a standard procedure. We went on and called a few nail salons across the United States and listed our findings below.
Among one of the most known manicure looks is the French manicure, a procedure where the nail polish is used just at the tip of the fingernail. Since this is a much more complicated procedure, the price can be $15 to $35.
Another really appreciated type, the gel manicure, will be acrylic nails made with a powder dipped in a solvent. This manicure, based on just how expensive you want it to be, can set you back anywhere from as little as $35 to more than $80.
A no-chip manicure can cost more than a typical manicure, generally 50% to 100% more, while a dip powder manicure can cost $35 to $45.
A higher-end resort or hotel medical spa can charge $30 to $80 or more, depending mainly on the place.
Glamour.com says the cost can range from as low as $16 to as much as $50 in a higher-end city such as New york city.
Women on Reddit.com claimed they paid anywhere from $20 for a pedicure in Seattle to as much as $30 in Washington D.C.
Cities and their Basic Manicure Quote
Austin, TX – $15
Bay Area, CA – $12 or $25 for manicure/pedicure combo
Chicago, IL – $25
Dover, DE – $25
Irvine, CA – $15
Madison, WI – $20
Mobile, AL – $12
Newark, NJ – $15
Seattle, WA – $15
Toronto, CA – $22
Washington D.C. – $18
Manicure introduction
Throughout a basic manicure, the fingernail will be conditioned as well as cleaned up before anything is put on it. This typically means placing the hands and/or fingers in lotion-infused water to soften the skin. As soon as they are clean, the nails will be filed, shaped, scrubbed and then the follicles will be pushed back. Finally, the nail polish of your choice will be applied and dried if you asked for it.
While getting the pedicure done, clients will be in a big comfy chair while their feet will sit in a tiny whirlpool-like bathtub to saturate and also soften the skin of the feet. Depending on the nail salon, these chairs can usually give massage therapies while the pedicure is being carried out.
Throughout a no-chip manicure, the specialist will apply a base coat, color or shade, and another top layer, with UV treating in between. This task can take as much as a half an hour to execute and will certainly last a couple of weeks if done right.
Here are some other interesting articles about the price of: henna tattoos, gel nails, and hair extensions.
A gel manicure will just solidify if your nails are exposed to a UV light. Comparable to nail polish, a gel manicure can have a base coat, a gloss color, and top layer, and each of these layers should be treated under a UV light for as much as 3 mins. A gel manicure can last as much as 3 weeks.
Higher-end hotels and health clubs might include a hand massage before the nail polish is used, or they can scrub the hands with a salt scrub that soaks for 10 mins approximately.
What are the additional expenses?
There are additional treatments that you can have done aside from a standard manicure. As an example, if you have a broken nail and need it to be repaired, you can have silk covers done. This sort of service would set you back $50 to $75.
Personalized colors or colors that the nail salon currently does not have or needs to order can include $10 to $20 more than the original quote.
Adding french tips to the nails can set you back $5 to $15.
Customizing the nails with color strands or fake gels can cost an extra 20 to 30 percent much more.
Stylists will need to be tipped, which shouldn't be more than 5 to 15 percent of the total cost.
The no-chip manicure needs you to return to the nail salon if you wish to remove it considering that acetone will not work. An expert removal can set you back $25 to $35.
Tips to know:
Synthetic manicures and pedicures can usually be less expensive, however, many people can notice a distinction in the quality.
Exactly how often should you get the manicure? If you want perfect looking nails, you may need to go weekly; nonetheless, if you have the ability to retouch your nails at home, after your appointment at the nail salon you might just have to go every couple of weeks.
How can I save cash?
To reduce cost, get one of the most basic manicures whenever you go to a nail salon. Do not go for something too elegant, as the more complex the manicure is, the more expensive it can get. Also, avoid extravagant salons since many will do the exact same job like the one from your neighborhood without the bells and whistles.
One blog post states getting a complete bottle of nail polish can make your pedicure last much longer.
Try to buy your own manicure set and then learn exactly how to do it on your own because it is not as difficult as it looks. This is the best way to save money on getting a manicure.
Most salons will let you bring in your very own nail polish if you want to. This is a wonderful way to lower the costs since the polish won't have to be in the final price.
Asking for a polish adjustment rather than having a brand-new polish applied can aid you to pay less.
If you and your friends want to get your nails done at the same time, several beauty parlors will provide a mass discount if you bring in more individuals. This is fantastic for a girl's evening out, a wedding event, etc.
Also, look around for coupons online. Usually, voucher-based sites, such as Groupon.com, have promo codes for local salons. If Groupon does not find anything, you can also look for specials. Lots of neighborhood salons will hold specials for those that are brand-new clients or even for returning clients.
If you truly want to save money, contact a couple of salons or have a look at their web site prior to picking one. Many will be more than delighted to offer you a quote over the phone.
Getting packages that combine a manicure with a pedicure can aid you to save approximately 20 percent or more.
When it's time to remove your nail polish, getting the job done in the house can help you save at the very least $20 to $40.
https://www.thepricer.org/wp-content/uploads/2020/07/manicure-pedicure-cost.jpg
380
610
Alec Pow
https://www.thepricer.org/wp-content/uploads/2023/04/thepricerlogobig.png
Alec Pow
2020-07-31 06:03:21
2022-03-18 18:35:50
Cost of Manicures and Pedicures