Estheticians are skincare professionals. They generally work in beauty salons and medspas and carry out a large range of skincare and cleaning services, consisting of skin analysis, facials, eyelash and eyebrow treatment, makeup application, waxing, and manicures and pedicures. Getting a master's license in esthetics (also called aesthetic studies) will enable one to carry out advanced treatments such as chemical peels, laser hair elimination, and microdermabrasion.
Esthetician School Considerations
Here's what you must understand if you're thinking of going for this profession and becoming an aesthetician:
Income and Job Outlook
The Bureau of Labor Stats (BLS) reports that there were 32,810 skincare experts in the U.S. in May of this year, making a typical yearly wage of $33,720 and an average per hour wage of $15.25.
According to the BLS, the work of skin care professionals is anticipated to grow 25 percent from in the following years, thanks to an increasing number of beauty parlor and medspas. This expected rate of job development is quicker than the average for all professions (14%). You can learn more about skincare professionals by taking a look at the BLS's Occupational Outlook Handbook.
Work Requirements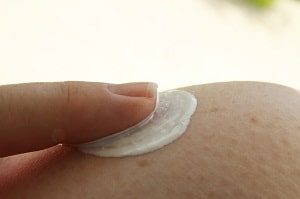 Appropriate training is needed in order to get an esthetician license. Given that you have to be licensed in the state you want to work in, it makes perfect sense to go to a private technical school or community college in that very same state (although some states will enable reciprocity).
Thirty states and Guam will require you to take 600 hours of training for a basic esthetician license. The other states (except for Florida, which does not need esthetician licensing and Connecticut, which will require an esthetician license) need approximately 500 hours of esthetician training (OR, SC, WI, AK, MI, MA, PA) or approximately 1,500 hours of licensing (AL, UT, VA, GA, KS, NV, IL, LA, MO, TN, TX, IN, MO). Make use of this link to see particular esthetician licensing requirements by state.
Also read our articles about the cost of chiropractor school, business administration school, and radiologist school.
Keep in mind that the details above are for a standard esthetician license. Getting a master license needs pretty advanced coursework and more hours of training – typically around 1,200 to 1,500.
Esthetician School Average Expenses
Standard esthetician training takes approximately 6 months to complete. Be ready to pay around $4,000 to $6,000 in tuition and other fees at a community college and $6,000 to $12,000 at a private school. In-state students will be charged less than out-of-state students at a community college.
Master esthetician training normally costs two times as much as the basic esthetician training (as it needs double the coursework). Private schools can charge up to $20,000 for master esthetician training.
Be ready to spend an extra $750 to $2,000 for books and other products.
Scholarships and federal financial assistance (Stafford loans, Pell grants, and PLUS loans) are usually readily available for esthetician school students. Contact the financial assistance departments of specific schools to learn about their current prices and offers.
Esthetician biannual licensing charges are usually less than $100. Examination costs (needed for licensure) are charged separately and will be $100 to $200.
If you're ready to become an esthetician, then don't waste any more time and contact closeby schools, because it will take some time for you to get through the courses. Good luck!
https://www.thepricer.org/wp-content/uploads/2020/10/esthetician-school-cost.jpg
380
610
Alec Pow
https://www.thepricer.org/wp-content/uploads/2023/04/thepricerlogobig.png
Alec Pow
2020-10-15 11:37:08
2022-12-25 09:58:59
Esthetician School Cost