How Much Does it Cost to Sue a Hospital?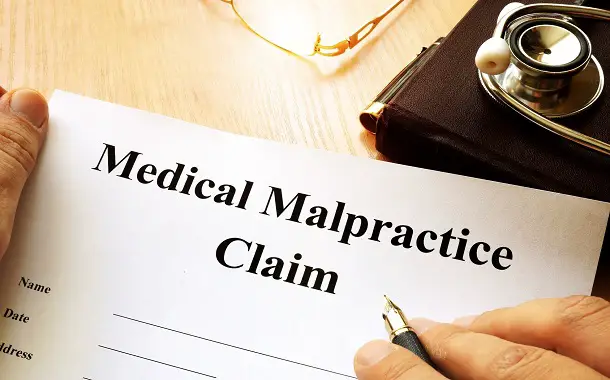 We live in a society where medical staff can be responsible for certain errors that affect the quality of life of the patient and/or his family. The concept of malpractice refers to an error committed by medical personnel, meaning a doctor, nurse, pharmacist, dentist, or even a midwife, plus health facilities, public or private – that provide medical services to patients.
In case you suffered a medical malpractice injury, you may deserve compensation for it. Though, the hospital may not offer the compensation you deserve on its own and you may find yourself trying to convince the hospital that you really deserve the indemnification of those damages.
May sound like a costly process to fill a legal claim that could not ultimately be solved to your advantage. In this article we are going to talk about the costs of suing a hospital and whether it is worth it or not.
How Much Does It Cost to Sue A Hospital?
When you are dealing with a medical malpractice claim, in general, the greatest cost you face is that of hiring a lawyer. If you already worked with a lawyer in other cases, you probably know that the cost of legal services can be really high. Though, most medical malpractice lawyers can help you solve your injury claim and get your well-deserved compensation without spending your whole life savings.
Even if your lawyer will work for you on contingency, it will still likely cost $100 to $500 to file your lawsuit, and you'll also have to pay additional costs related to different medical records to help provide your case. But if your lawyer won't work on contingency, legal fees alone could be in the thousands of dollars.
What to go over during your initial consultation?
The majority of personal injury lawyers who deal with medical malpractice will offer an initial consultation for free.
During this first consultation, you should make clear the following aspects:
What is the cost of the lawyer's services?
Ask the lawyer what are the costs the law company will charge for the services offered to solve your case. They should be able to tell you what expenses you might face.
Do you have grounds for a medical malpractice claim?
The lawyer will ask you which are the reasons that determined you to file a complaint for malpractice, so they can advise on the options you have for continuing with your case.
What is the compensation you can expect for the damages you sustained due to the care provider's negligence?
At the foundation of your medical malpractice claim will lay the actual damages you sustained, which include your injuries, the related medical expenses, and any extra expenses associated with your injuries.
Do I have the right to compensation?
A lawyer with experience in medical malpractice should be able to help you decide whether to move forward or not with your medical malpractice claim.
This free consultation is also free of any obligations. If you don't want to move forward with your claim or you want to hire a certain lawyer to help you with it, you can do it without problems.
What is a contingency fee claim?
In general, when an attorney decides to accept your medical malpractice claim, they will accept that case on a contingency fee basis.
Usually, other types of lawyers, such as criminal lawyers, family lawyers, and business lawyers will charge an hourly rate for their services. On the other hand, a personal injury lawyer will charge a percentage of your court award or settlement as payment for the legal service they offer.
With this type of remuneration, legal services are affordable even if you are a victim of severe medical malpractice and, probably, you don't have the money to pay upfront fees. In general, if the law company is not able to win you compensation for injury, you don't have to pay anything besides some nominal costs that the lawyer must tell you about ahead of time. Your bill will come due when you get the compensation for your injuries.
How do you pay a personal injury lawyer?
When a personal injury lawyer takes the medical malpractice claims on a contingency fee basis, your court award check or settlement will go directly to the law company rather than your account. The attorney will remove the company's percentage from your claim and pay any money bonds, including bonds associated with any medical expenses you may have faced due to your treatment needs.
Is it worth hiring a lawyer to deal with medical malpractice lawsuits?
In many situations, you may have the right to file a medical malpractice claim on your own, but this doesn't necessarily mean that you should. If you try to handle a medical malpractice claim without any help, you may not be able to manage your continuing medical needs.
Build your case more effectively
Usually, it will be easier for an attorney to put together a medical malpractice claim than it would be for you as they know how to do it and what information you need to build your case. Also, an attorney may have access to expert witnesses who can testify about the improper treatment you have received from the health care unit.
Increase the compensation you receive
In general, patients who choose to hire a lawyer to help them with their medical malpractice claim would get a larger compensation than those who try to manage their case alone, even after paying the cost of the lawyer.
You might also like our articles on the cost of medical malpractice insurance, suing someone, or disability insurance.
If you work with a law firm, the hospitals are more likely to take your medical malpractice claim seriously and pay out your well-deserved compensation.
Decrease stress and streamline your claim
It can be very stressful and complicated to solve a medical malpractice claim on your own. You will have to face a lot of challenges along the way, from the fact that you have to present your claim to a review board to the obstacles that the hospitals will put in front of you.
But, if you choose to work with an attorney, they will guide you through this entire process and offer you essential information to maximize your compensation. Moreover, your overall stress will decrease substantially, and instead, you will be able to focus on your recovery.
Is it worth it to file a medical malpractice claim?
Even though the attorney firm accepts your claim on a contingency fee basis, it may sound complicated and expensive to file a medical malpractice claim. You might ask yourself whether it is worth moving forward with your case.
Though, even after you pay your legal costs, in general, you will have consistent funds left over to help you pay the costs related to your injuries or additional need for treatment.
Cover the cost of increasing medical treatment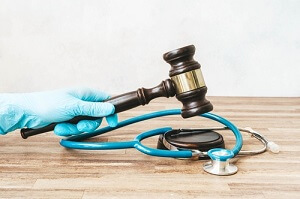 The need for medical treatment may increase substantially due to medical malpractice in a healthcare setting. For example, the doctor fails to properly diagnose a broken arm, leaving you with inappropriate treatment options. If you continue to use your damaged arm normally, you may damage it even harder. So, you will require extensive physical therapy to help rebuild the function and strength of your limb.
A more serious condition can determine even more extensive medical necessities. For instance, if the doctor fails to issue a cancer diagnostic, you may need a much longer treatment because the illness had more time to develop. In case a never event (preventable and severe error) appeared during surgery, your strength and mobility may have been affected. So, the ongoing appropriate treatment will impact you long after the medical error.
Pay for needed assistive devices
Usually, after medical malpractice, a patient will need substantial assistance to carry out their daily life. A serious injury doesn't mean that you will only need mobility devices, but also help to move around your house.
Your life will get easier with the modifications of the bathroom, kitchen, widened doorways, and the installation of ramps and stairlifts. But these home improvements can be very expensive, and without the money from a malpractice claim it may be extremely hard to pay for all of these.
Cover your ongoing bills
In general, after a medical malpractice event, it will be hard, if not impossible, for a patient to handle their usual work needs and tasks. They may not be able to work for a long period of time while recovering from the injuries caused by the healthcare provider's negligence.
But, meanwhile, your regular bills will continue to rise.
As you are not able to return to work, you will not get your salary. You may have difficulty getting the money to pay utility bills, rent, groceries, or mortgage. So, a medical malpractice claim may help you with the money you need to pay your bills while recovering from the hospital's negligence.
Rebuild your life
You may have to completely change your life because of a substantial injury from medical malpractice. Depending on the severity of the damage, you may not be able to work in your favorite field. Also, you may not be able to enjoy the hobbies you were used to.
In most situations, those losses can increase your emotional stress and leave you wondering what to do with your life. Even though the medical malpractice claim may not fully restore your lost health, it can help you with the necessary funds to rebuild your life and start over.
https://www.thepricer.org/wp-content/uploads/2023/05/cost-to-sue-a-hospital.jpg
380
610
Alec Pow
https://www.thepricer.org/wp-content/uploads/2023/04/thepricerlogobig.png
Alec Pow
2023-05-18 08:25:26
2023-05-14 00:59:09
How Much Does it Cost to Sue a Hospital?