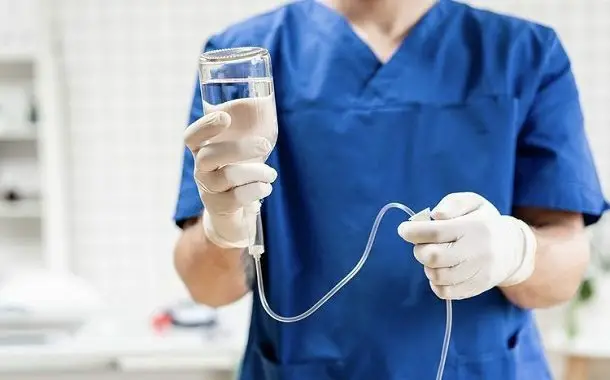 IVIG treatment (or immunoglobulin therapies) is usually used to reduce the severity of infections in those with immunodeficiency. This type of therapy provides antibodies that protect the body.
Immunoglobulin is obtained from plasma separated from donated blood. Immunoglobulin (also called gamma globulin) is a substance obtained from human blood plasma. Plasma, processed from donated human blood, contains antibodies that protect the body against disease.
When immunoglobulin is administered, the patient's body uses antibodies from other people's blood plasma to help prevent disease. And even though immunoglobulins are obtained from the blood, they are purified so that they cannot transmit disease to the recipient. During processing, all but one type of immunoglobulin called immunoglobulin G (IgG) is removed from the plasma.
How Much Does IVIG Treatment Cost?
The cost of the IVIG treatment can be quite noticeable as the IVIG that is obtained from a donor's plasma is sent to a processing center to be mixed, treated with chemicals, and filtered to remove the antibodies and viruses. For only one infusion you will have to pay anywhere between $110 and more than $360 per gram. The majority of the IVIG treatments cost more than $10,500 if you are insured or even $31,000 per month without insurance. The IVIG treatment cost depends on the weight of your body and where you choose to do the injections.
This treatment could cost more than $31,000 per year according to ChoosingWisely.org.
According to a member of the gbs-cidp.org forum, who had 14 IVIG treatments in the last 14 months, the cost for the first three sessions was $32,500 or almost $153 per gram, while for the last two he had to pay around $97,000 or almost $458 per gram. On the same forum thread, a member said he had to pay around $8,000 per day in 2019.
You might also like our articles about the cost of cord blood banking, lipo stem banking, or blood testing.
If you are diagnosed with an immunity disorder and this procedure is medically necessary then the cost of the injections will be covered by the majority of the insurance companies such as Medicaid or Medicare. You will be responsible only to meet your deductibles and for your co-pays. Before making any appointment for IVIG treatments contact your insurance company and ask about which clinics accept your insurance.
IVIG treatment details
Immunoglobulins can be administered subcutaneously, intramuscularly, or intravenously. In order to provide protection against infectious diseases, it is important that they be administered within the first 2-6 days after the patient is exposed to the disease.
The period in which immunoglobulin therapy provides protection varies from a few days to a few months, depending on the disease and the immune system of each patient.
Immunoglobulin therapy should be initiated and monitored by a physician experienced in the treatment of immunodeficiency. Prior to administration of immunoglobulins, the physician should carefully evaluate the patient, especially for risk factors: renal failure, diabetes mellitus, hypertension, hypercholesterolemia, chronic disease medication.
Special precautions should be taken for patients with a history of cardiovascular and thrombotic disorders.
Most people tolerate intravenous immunoglobulins well, but side effects may include mild fever, muscle or joint pain, and headache immediately after the infusion. As the body absorbs it, fatigue may occur.
Important things to consider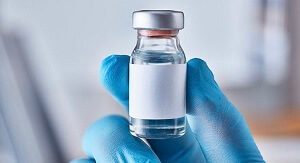 Specific types of immunoglobulin injections are made to protect against specific diseases such as hepatitis, chickenpox, or measles. Immunoglobulin injections may have the following benefits and uses:
may provide short-term protection against disease or reduce the severity of certain diseases;
may help prevent Rh sensitization in pregnancy;
may decrease the immune system's ability to attack body tissues in some cases of autoimmune disease;
they can help people with an inherited problem to produce antibodies or they can help those who undergo treatment for certain types of cancer (such as leukemia).
People who are unable to produce adequate levels of Ig or antibodies, such as patients with XLA syndrome, CVID, Hyper-IgM syndrome, Wiskott Aldrich syndrome, or other forms of antibody deficiency, may benefit from Ig replacement therapy.
About half of the infused antibodies are metabolized over three to four weeks, so repeated doses of Ig are needed at regular intervals.
How can I save money?
Make sure you always check with your insurance company which facilities accept your insurance plan.
The LivingwithPolyneuropathy.org website recommends that you try home infusion because you will have to pay less for these instead of going to a hospital.
In case you don't have insurance coverage you may be able to get some discounts from most clinics if you pay the whole bill in cash.
Also, it is recommended to compare the prices offered by a number of different clinics if you don't have insurance.
https://www.thepricer.org/wp-content/uploads/2021/12/ivig-therapy-cost.jpg
380
610
Alec Pow
https://www.thepricer.org/wp-content/uploads/2023/04/thepricerlogobig.png
Alec Pow
2021-12-30 10:27:13
2021-12-30 10:27:13
IVIG Treatment Cost