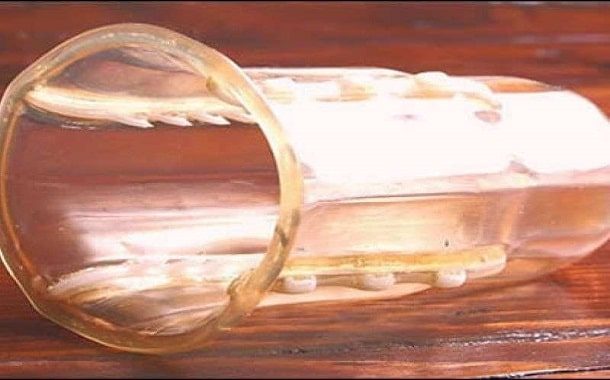 RapeX is the first approved product that supports women when it comes to rape. It looks like a condom for women. RapeX was designed in South Africa to increase the protection power over women against rape.
Inspired by the words of a patient who had just gone through a rape drama, Sonnet Ehlers, a doctor in South Africa, created an anti-rape condom, which "bites" the rapist's penis. It has the size of a tampon and it catches the rapist's penis like a clamp, causing him a lot of pain, during which time the woman can run.
40 years ago, Dr. Sonnet Ehlers was doing some medical research in her native country, South Africa. She was only 20 years old and worked in the emergency room when, one night, the doors were opened by a woman, more dead than alive. She had been raped, and the words she said to Dr. Ehlers, who treated her, followed her for years: "I wish I had teeth down there."
Four decades later, Dr. Sonnet Ehlers created the anti-rape condom from the desire to fight a critical problem in South Africa. The invention is called RapeX and it's a female condom that contains, inside, a series of very sharp teeth which "bite" anything that penetrates a woman's vagina. This condom is fixed into a woman's vagina and has on edges, inside, hooks like the fishing ones, that cannot be removed from the rapist's penis, except by a doctor. It was designed so the rapist's blood won't reach the victim's groin, in order to prevent transmission of HIV, HPV, or other sexually transmitted diseases.
"It hurts and the rapist cannot urinate nor walk well. If he tries to pull it out, he will hurt himself even worse. I consulted engineers, gynecologists, and psychologists when I created RapeX.", said Ehlers.
These condoms are available for a price of $2.
The doctor did everything she could to promote and produce in large quantities her invention, getting to the point where she even sold her house and the car to sponsor the necessary popularizing and producing the anti-rape condom. 30,000 of these female condoms are now distributed in South African towns.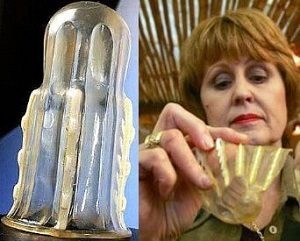 With the help of RapeX, the authorities can find out who the rapist is, because due to the pain caused by RapeX he will have to go to a doctor.
South Africa is a real pole of rape. A 2009 report made by Health Research Council shows that 28% of men have raped a woman, and one in 20 raped someone in the last year. Women's fear is so big that some of them got to the point where they put in genitals shaving blades and end up hurting themselves trying to stay safe. It is also believed that 16% of South Africa's population is infected with HIV.
The method seems impracticable to a first trial, but there are some areas in the world where the rape rate is so high that women prefer to wear RapeX all the time.
Should the average working Jane get a RapeX condom?
As you might have already noticed. this is an extreme prevention method and should only be used when traveling in unsafe areas, going on a blind date when you feel threatened or believe that rape is imminent. This is also a great way for previous rape victims to gain confidence until they fix their psychological issues.
https://www.thepricer.org/wp-content/uploads/2015/11/rapex-condom-price.jpg
380
610
Alec Pow
https://www.thepricer.org/wp-content/uploads/2023/04/thepricerlogobig.png
Alec Pow
2015-11-14 14:40:21
2021-07-03 08:54:44
RapeX Cost