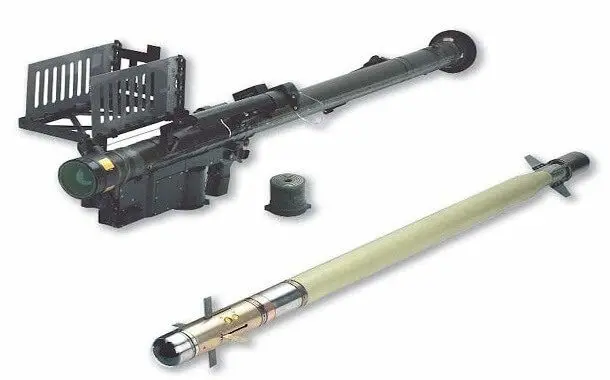 In the 80s, during the Cold War, the appearance of the Stinger missile launcher made history. This device was designed to take down various aircraft, such as the legendary Hind attack helicopter of the Soviets.
The Stinger missile came back to our attention due to the current situation between Russia and Ukraine.
The Stinger missile is a lightweight, autonomous air defense system that can be rapidly deployed by ground troops. Its capabilities have been proven in the field of operations in four major conflicts and it has more than 270 interceptions to its credit. It is present in 19 countries, along with the US Army, US Marine Corps, US Air Force, and US Navy.
How much does a Stinger missile cost?
If in 1980 the cost of a Stinger missile was anywhere between $38,000 and $40,000, now the official cost set by the manufacturer for it is $119,000 to $120,000.
This missile was developed in 1967 by Raytheon Missile Systems.
How much does a Stinger missile cost on the black market?
Individuals, nations, and institutions purchase missiles at higher costs, in order to keep the secret and hide this information. In general, the cost of a Stinger missile is anywhere between $50,000 and $80,000, depending on how many items are purchased at once.
Also, you can find similar missiles on this market such as Igla, that cost anywhere between $80,000 and $90,000. The majority of the buyers of the black market are from Russia, Pakistan, Bulgaria, China, and Afghanistan.
Stinger missile overview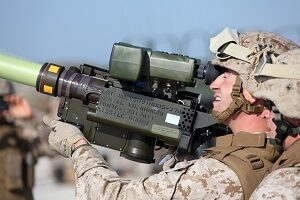 Stinger missile is a portable air defense system that uses infrared technology to locate and shoot down enemy aircraft. The Stinger system was first developed in the USA in 1981 and is currently used by more than 19 nations.
Now, this remarkable piece of technology has a new utility: taking down drones used by ISIS.
The US Army has modified the Stinger system and the newly developed anti-aircraft defense system has already demonstrated its superior capability as an anti-drone tech. A bright new career is predicted for the Stinger system. It will be used to combat the drones that ISIS members in Iraq and Syria use to attack soldiers and civilians.
The missiles used have a length of 4.98 feet and a diameter of 2.76 inches, being equipped with 3.93-inch wings. A missile weighs about 22.26 pounds, while the launcher, complete with the missile, weighs no more than 33.51 pounds. It is one of the most formidable portable weapons.
The modified Stinger was developed as part of a joint project by the US Army and Raytheon, a New Jersey company. The modified Stinger launcher is now a lightweight and autonomous air defense system that can be deployed very quickly by ground troops.
Types of Stinger missile
There is one company that is very famous for manufacturing Stinger missiles and this is Raytheon Missile Systems. Their main objective is to make it more accurate in order to better target the enemy. Until now, they revised it twelve times to make it more productive for armies.
You might also like our articles about how much wars cost.
The version used by most countries' armies is FIM 92-C. As it offered enough power to the US army, in 1991 the Raytheon company produced 20,000 Stinger FIM 92-C missiles for the US alone. Also, some other countries, such as Germany, Netherlands, Pakistan, Egypt, and others, have the license to produce this type of missile-like.
Fundamentally, the USA, China, the UK, and Russia are working on creating and launching a human-portable air defense system.
FIM-92 Stinger vs. SA-18 Igla
Before purchasing a missile, a buyer or a nation will think about its specifications as not all missiles have the same characteristics. Also, their costs and other features are not the same.
So, we selected the best alternative for the Stinger missile and this is SA-18 Igla. This way buyers can make the comparison much easier. In the table below you will find the differences between these two missiles.
| | | |
| --- | --- | --- |
| Features name | SA-18 Igla | FIM-92 Stinger |
| Country of origin | Russia | USA |
| Cost | $60000 to $80000 | $119000 to $120000 |
| Engagement aspect | All-round | All-round |
| Maximum height | 11500 ft | 10000 ft |
| Maximum range | 5.2 km | 4.8 km |
| Minimum range | .6 km | .2 km |
| Weight | 17.9 kg | 15 kg |
Even though there are some different characteristics of these two, they have almost the same performance. Their cost will depend on the country.
Besides these two, all around the world, man-portable defense system missiles can be found, with their unique and special characteristics.
Benefits of using Stinger missile
With a weight of 33 pounds, the Stinger missile is one of the most convenient products of shoulder missiles. This is why sliders can set the target very accurately. Also, the missile can be launched into the air by only one man.
Moreover, it has a passive seeker that helps to focus the target very fast. Not to mention, that the troops can launch this missile from the ground very fast.
Consequences of a successful Stinger missile attack
Stinger missiles are so powerful that they can destroy helicopters very easily. But they can also destroy the airport area and civilian buildings very badly. When talking about the losses in the long term, the airport authority needs a lot of money to rebuild the airport, and of course, people will need a lot of money to repair their destroyed buildings.
As a result, the militaries are always trying to use Stinger missiles with maximum caution. Also, the impact of this missile has been seen in the aero plane and tourism business. Moreover, people remain without a job for a long period of time.
https://www.thepricer.org/wp-content/uploads/2022/12/stinger-missile-cost.jpg
380
610
Alec Pow
https://www.thepricer.org/wp-content/uploads/2023/04/thepricerlogobig.png
Alec Pow
2022-12-27 06:39:39
2022-12-16 10:26:11
Stinger Missile Cost