InventHelp is an organization in the United States founded in 1984 with the aim to help inventors across the country to submit their invention ideas to a company. By now, they have more than 9,500 patent referrals that lead to a patent.
Nowadays, InventHelp company has more than 60 regional sales offices located all over the world and is well-known for its television advertising.
How Much Does InventHelp Cost?
InventHelp does not provide public information on its fees and charges for the services offered. But we were able to find some cost estimates via third-party online sources so you can get an idea about how much you should budget in case you need their services.
From the official website of the company, we could only find that you have to pay a fee for their submission services and in case your invention makes a profit in the future, the sister company, Intromark Incorporated, will take a percentage of the profit. However, these gains are rare and InventHelp relies on the payment of fees for performing their job.
The process of patenting an invention is done in several phases. When starting to work with the company, in the first phase, you will have to pay anywhere between $900 and $1,200. This step will include a book with your invention description and a notice that your invention can be patented. Even though your product may be poorly thought out, the company will push you to go to phase two.
You might also like our articles on the cost to patent an idea, get business insurance for startups, or go to Business Administration School.
In the second phase, you will have to pay anywhere between $300 and $350 per month in order to keep your account active. In this stage, the company will help you market your idea and get it patented.
According to a member of the Consumer Affairs online forum, the cost of starting the process is around $10,000, plus another $1,200 for performing the patent search, which takes around 15 months. On the same forum, another member said that they spent around $53,000, but no patent was issued once the process was finished.
So, you will have to pay anywhere between $800 and $1,200 to start the process and expect to spend anywhere between $7,500 and more than $52,000 for the entire process hoping to receive a patent for your invention. According to various online reviews, the chances to receive a patent are 1 in 44 and the costs will increase depending on how long you want to remain active in the company.
According to a New York Times article, the average costs for a two-year agreement will be anywhere between $900 and $12,000, depending on the complexity of the marketing plan. In case you would need outside legal help, this fee would not include the costs of a lawyer.
InventHelp process overview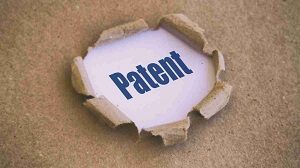 The InventHelp process may be the same for the majority, but different for some. Below we will give you some information on what you should expect.
In the first meeting, you will be asked to sign a "Statement of Confidentiality and Non-Use", so you can be sure that your invention will not be used, sold, disclosed, or assigned to any other organization or person without your approval. After signing this, you will have to fill out a form that states that you are disclosing your invention to InventHelp, followed by some questions regarding your invention. Once you filled out this form and presented your invention, the office manager will tell you more about the patent process and what it involves.
The second stage of the meeting will take place at a later date when the sales manager will explain the costs of the first phase, that in general include a basic information package about your invention and the patent search.
In case you want to go further with this process, you will have to sign an "Affirmative Disclosure Form" and pay a fee of anywhere between $12,000 and more than $18,000, depending on the circumstances of your meeting. This fee includes licensing, promotional, and marketing services. During the marketing period, your product will be placed in various catalogs at local trade shows hoping that potential retailers will be interested in your invention.
Important things to consider
If you want to find more information about the process of patenting an invention with the help of InventHelp, you can visit their official website and provide your name and e-mail information. Also, if you want to have an in-person talk, the company has more than 60 offices all over the world.
This company does not offer any legal advice regarding the patents, so you should find answers to your questions about the legalities at a lawyer.
Customer reviews
When talking about the services offered by InventHelp company, the customer reviews are mixed. Some were very satisfied with the customer service and help offered during the entire process, while others complained about the high prices, unprofessional customer service, and the fact that their product was never patented.
However, most of the online reviews are positive.
https://www.thepricer.org/wp-content/uploads/2022/09/inventhelp-cost.jpg
380
610
Alec Pow
https://www.thepricer.org/wp-content/uploads/2023/04/thepricerlogobig.png
Alec Pow
2022-09-29 06:20:37
2022-09-27 06:36:36
The Cost of InventHelp