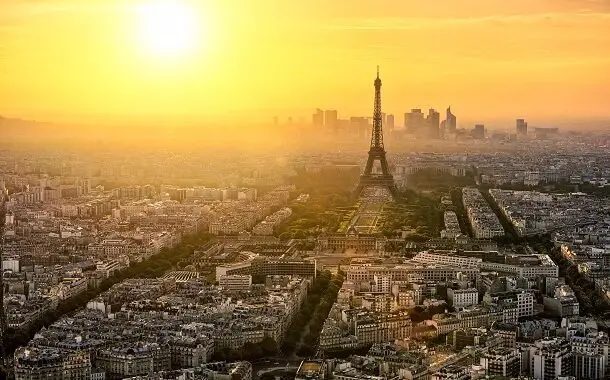 If you are interested in traveling to Paris, you may also be wondering how much it would cost you. There is no single answer to this except that it depends entirely on you. Opting for luxury airlines and luxury hotels, for example, will significantly increase your cost. This article attempts to break down the costs for you to give you an idea of how much you can expect your trip to Paris to cost.
How much does it cost to travel to Paris?
The cost of traveling to Paris depends on several factors including the airline and how early you book a trip.
When booking a ticket to Paris, it is highly recommended to book a flight in the middle of the week to get cheaper flights. The cost of a ticket with budget airlines can range between $800-$1,200, depending upon your starting airport. Flights with 5-star lines such as Emirates or Qatar Airways will cost a lot more than this. However, they will include many amenities that are not available with budget airlines. The cheapest time to travel to Paris is between January and March. Summer, fall, and Christmas have the most expensive tickets.
We would also recommend that you book your tickets as soon as you find a suitable price and date combination. Due to customer demand, you may find that the dates and prices may no longer be available at a later time.
While in Europe, Check Out The Cost of a Trip To London
How much would the accommodation cost?
How much you spend on hotels, like everything else about your trip to Paris, depends entirely on your choices. Do keep in mind that Paris is relatively costlier compared to other destinations in Europe or Asia, so even budget hotels will cost between $100 and $250 per night. Five-star hotels are priced $800 and onward per night, with the Four Seasons George V Paris going upwards of $1,000 per night. However, five-star hotels also give you access to in-house spas and other amenities that would not be available to you in budget hotels.
You also need to keep in mind that your cost per night depends on several factors. Christmas and New Year are peak season, so you may find that the costs go up considerably. In addition, there are many sales in Paris during mid-January and mid-September, with the result that many people flock to Paris from all corners of the world, pushing up hotel prices even further. Similarly, Paris is home to many internationally reputed fashion shows at many different times of the year, so it would generally not be a good idea to book a hotel at a time that coincides with a show if you want to keep things within budget.
Before you book your hotel room, you are highly recommended to consult with a travel agent who usually has access to better rates than you would. They know more about the kinds of accommodations available and would be able to help you get accommodation that balances your budget and your taste in the best possible manner.
How much would food cost?
As in any city in the world, the amount of money you spend on food in Paris depends on where and what you eat. You can save a considerable amount by opting for a hotel which offers you a complimentary breakfast since food costs in Paris can add up pretty fast.
If You Want To Relax At The Beach, Check Out How Much Will a Trip To Hawaii Cost
Cafés like Café de Flore and Café des Deux Magots can set you back around $22-$25 per person without wine, while your local sandwich shop can turn out to be a much cheaper option. A meal at luxury bistros can cost between $25-$100 per head, the priciest options being the Laurent and La Tour D'Argent, which can go up to $300-$400 per head.
How much would the attractions cost?
Take advantage of the free museum days to see most of Paris for free. The Louvre, for example, waives off its entry ticket on Sundays. You can even purchase a Paris Pass that gives you free access to every museum in Paris for that particular day. Other excursions can turn out to be pricey, but they tend to pack so much into them that at the end of the day, it seems well worth the cost. To get around, opt for a bus or purchase a Metro pass to keep your costs under control.
If you want to visit the Eiffel Tower, then you should be ready to pay €7,00 for 2nd-floor access and €17,00 to visit the top of the building. Discounts are available for teenagers and children.
Getting a Paris Pass® will give you free entry to over 60+ top attractions with Fast Track Entry privileges, a Travelcard to get around the city a hop-on-hop-off bus tour, and a guidebook to plan your trip. A 2 Day Adult Paris Pass will cost you €129, while a 3 Day Adult Paris Pass will set you back €159. The price is lower for children, with the 2 Day Child Paris Pass costing only €44.
Should the average working Joe visit Paris?
Paris is one of the cities you should visit at least once in your life. The Eiffel Tower and Louvre museum are well known all around the world and they are surely memorable. That being said, start preparing for this trip only if by doing so, you won't risk your financial safety. Be sure to book plane tickets and hotel rooms well in advance to be sure you spend as little as possible.
Go Through Our Travel Category For Other Great Trip Ideas
https://www.thepricer.org/wp-content/uploads/2016/11/paris-france-trip-cost.jpg
380
610
Alec Pow
https://www.thepricer.org/wp-content/uploads/2023/04/thepricerlogobig.png
Alec Pow
2016-11-11 16:31:01
2020-08-15 21:43:32
Trip to Paris Cost