Ace Cash Express Cost to Cash Personal Checks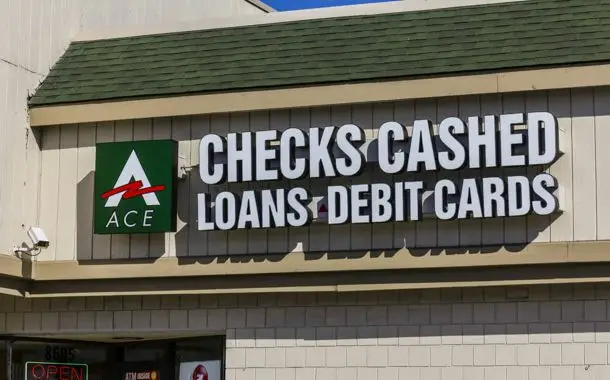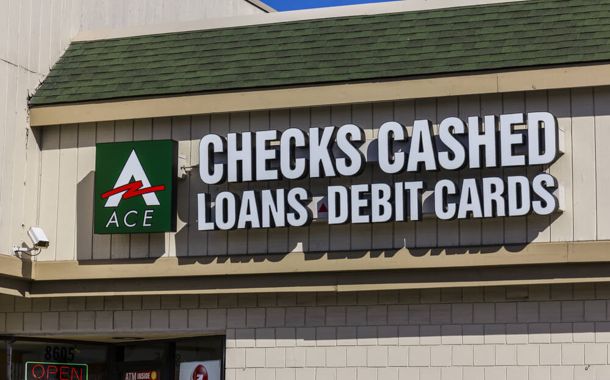 ACE Cash Express is a financial institution that offers short- and long-term payday loans. They don't require you to have a bank account, so it's easy to get your money with them! Besides their payday loans, they also cash checks for small fees. ACE has an advanced checking cashing system which allows them to easily process practically any kind of check.
Just how much does it cost to cash a check at Ace Cash Express?
The cost of cashing a check at ACE Cash Express will depend on the type of check you have. For example, to cash a government check they charge 2%. If it's computer-generated then they'll take an extra 1/2% and if it is personal or money order then their fee goes up all the way to 6%, making that $1,000 government-issued checks cost only $30 to cash in, while a personal $1,000 check could be as much as $60.
You might also like our articles about the cost of Paychex Payroll, the price of an ATM, and how much are accountant fees.
According to one BankRate.com article, employees at ACE Cash Express charge 3% of the check amount and may differ from one location to another. A member on Yelp stated that they were charged 2 percent for a payroll check but would charge more if it was a handwritten check instead.
Details on the Ace Cash Express check cashing system
ACE is not your average bank. They are able to cash all types of checks, from payroll and personal checks made out to a company or organization, cashing government-issued tax refunds in addition to insurance settlements as well as money orders. For those who choose the prepaid debit card option for loading their funds instead of receiving them directly in cash (and having more control over how much they spend), they can either refill the card at any ACE location every time they get more money or destroy it after withdrawing the money.
Before your check is cashed, they will verify the funds are available using their sophisticated system and ask you for legal picture identification. With no credit checks or appointment necessary, it's an easy process to get cash in a hurry.
Are there any extra costs to expect?
Some official sources say that if you use your debit card, a dollar fee is added to every purchase. In addition, some prepaid fees may apply depending on the percentage taken out of each check.
Here are some tips
It's always a good idea to call ahead before you make the trip and show up at your local branch. They might not be able to cash every possible check type.
They'll also need a photo I.D. to cash any checks you might have.
Other Services Provided by ACE
Installment Loans. With an installment loan, you can borrow anywhere from $200 to $2,000 with a monthly payment plan that fits your budget. Installments loans offer the convenience of no long wait time for approval – they are available right away! Plus it comes with some extra perks like 48-hour or 72-hour guarantees so if you don't need the money after all within this period, they will refund 100% of what was given out without any penalties at all.
Title loan. The Title Loan is a simple and easy way to get cash fast. You can use the title of your car as collateral for an emergency loan, but if you do not pay back the money on time ACE will be legally allowed to take away your vehicle, so make sure you are able to repay before applying.
Payday loan. Payday loans are short-term, high-interest-rate loans that you can take out if need cash until your next payday. All you have to do is prove that you work and should be eligible soon enough for a simple loan process. You can get up to $1,000 from Ace with the help of a payday loan.
Pre-paid debit card. ACE can get you a prepaid debit card even if your credit has taken some hits. You won't have to carry cash around when using this card, and it will be accepted at any store that accepts Visa.
Auto Insurance. ACE has auto insurance available at competitive rates with easy approval. No need to worry about long application processes or tedious paperwork, just contact them for more information on these types of services.
Any way to save some money?
It is always important to consider the cost of any service before making a decision. Payday loan institutions have been known for charging high fees that do not make sense, so if possible try opening up an account at your local bank or borrowing money from friends and family members who agree in advance on what you will pay them back with interest.
If you are set on using a service like this, it is prudent to get rates from other companies such as Walmart and banks in order to find the best offer possible. Most of these institutions should be able to give you an answer by phone.
If you're looking for a quick solution to your check cashing needs, don't rule out the idea of visiting a convenience store or grocery. They may be able to help with some types of checks and that's worth checking into before making any decisions.
https://www.thepricer.org/wp-content/uploads/2021/04/ACE-Cash-Express-Check-Cashing-cost.jpg
380
610
Alec Pow
https://www.thepricer.org/wp-content/uploads/2023/04/thepricerlogobig.png
Alec Pow
2021-04-19 11:20:31
2021-04-19 11:20:31
Ace Cash Express Cost to Cash Personal Checks