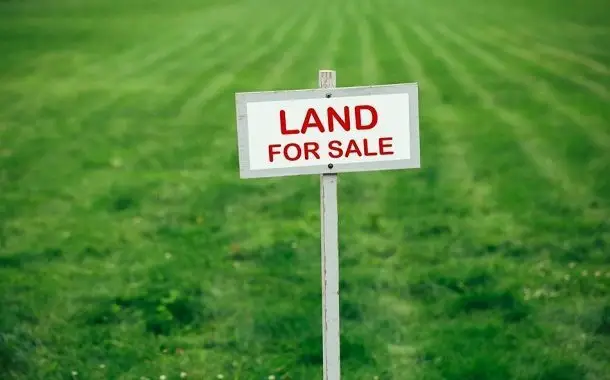 The land – an inexhaustible resource that offers many opportunities to anyone, regardless of the purpose for which they buy it: for personal use, for financial gains and the gains of his family, or for the development of a business.
The first step a buyer takes in acquiring land is to choose an area that is compatible with his or her financial means.
How Much Does an Acre of Land Cost?
The key with real estate is geographical location. You pay anywhere from just a few dollars to a few million dollars for an acre of land. If you don't know exactly where you want to purchase the land it would be very hard to get an estimate. According to Msn.com, in New Jersey, you will pay around $200,000 per acre of land, which is the highest average price.
For example, farmland costs anywhere between $5,500 and $8,500 per acre. But, there are also areas with no timber or structures where the costs are even lower, of almost $1,100 to $5,100 per acre. The average price per acre in the United States, in 2020 was $3,100. The Corn Belt region registered the highest farmland values as the land was sold at almost $6,500 per acre.
Depending on the age of the timber, the costs for land with timber may vary. Though, the average price will be around $3,300 per acre.
When talking about the cost of land in residential areas we should expect a pretty high price in the area very developed with available housing, roads, and other facilities, compared to the undeveloped areas.
Depending on the location, expect to pay around $10,500 or even more for an acre of land suitable for commercial building construction.
Members of the HouseRepairTalk.com forum said that in Texas one acre of land is sold for almost $6,500, while in Nebraska you can buy one acre of land for around $8,300.
LandWatch.com provides a great way to search for land in your desired location. You can choose between different states and countries, as well as the number of acres or prices you're willing to spend on.
In the table below you will find the average costs for an acre of farmland in different states from America.
| State | Price Avg per Acre |
| --- | --- |
| Alabama | $2,200 |
| Alaska | $2,550 |
| Arizona | $3,950 |
| Arkansas | $2,900 |
| California | $7,500 |
| Colorado | $1,300 |
| Connecticut | $14,000 |
| Delaware | $10,000 |
| Florida | $5,500 |
| Georgia | $4,200 |
| Hawaii | $18,000 |
| Idaho | $2,250 |
| Illinois | $6,300 |
| Indiana | $5,200 |
| Iowa | $6,100 |
| Kansas | $1,550 |
| Kentucky | $3,300 |
| Louisiana | $2,500 |
| Maine | $2,450 |
| Maryland | 8,500 |
| Massachusetts | $13,000 |
| Michigan | $4,300 |
| Minnesota | $4,300 |
| Mississippi | $2,900 |
| Missouri | $2,900 |
| Montana | $850 |
| Nebraska | $2,100 |
| Nevada | $1,150 |
| New Hampshire | $5,300 |
| New Jersey | $15,000 |
| New Mexico | $650 |
| New York | $14,500 |
| North Carolina | $4,900 |
| North Dakota | $1,050 |
| Ohio | $4,800 |
| Oklahoma | $1,600 |
| Oregon | $2,200 |
| Pennsylvania | $5,500 |
| Rhode Island | $15,000 |
| South Carolina | $3,600 |
| South Dakota | $1,400 |
| Tennessee | $3,800 |
| Texas | $1,950 |
| Utah | $2,400 |
| Vermont | $3,400 |
| Virginia | $4,900 |
| Washington | $2,450 |
| West Virginia | $3,800 |
| Wisconsin | $5,150 |
| Wyoming | $900 |
Factors that influence the cost:
Size
The more acres you purchase, the greater your savings. However, this isn't always true as it depends on where in the United States the land is located and can vary by county or state regulations.
You might also like our articles about the cost to build a house, transplant a tree, or remove brush.
Type
There is a wide variety of land available, including hunting ranges and timberlands. Some other common types include waterfront property, international, farms, or home sites.
Location
Whether you're looking for a house or an investment, it's important to know the area's crime rate. Land located in high-crime areas could cost less than those placed near popular destinations like Hawaii because people don't want their investments compromised by violence and other crimes taking place around them.
What is going to be included in the price?
If it is not stated differently in the purchasing contract when you get the land the structures, timber, plus the other developments are included in the final cost.
Also, the price will include the regulatory permits, different paperwork required by the state you buy the land in, mapping, and the recording deeds. This isn't always the case, as it all depends on the agreement made between the seller and the buyer.
An acre of land is almost 43,560 square feet large.
What are the extra costs?
One extra cost you must take into consideration is the property tax.
There are situations when the surveying is not included in the cost and the buyer has to support it. In order to test the soil before purchasing the land, you may need a professional surveyor.
If you intend to develop the land consider the necessary expenses for your project.
It is more than obvious that if you consider building a house on the purchased land it will cost you extra, but before building it you will need approval and permits from the authorities.
In case you need to clear the land it would cost you around $120 per acre if there is little vegetation, while the price for cleaning a land with mature trees would cost around $6,200 per acre.
Important things to consider
If the potential client intends to build a house, then the area where the land is located must be strictly intended for residential construction, preferably with a low height regime, to avoid the risk of someone building an apartment building in the immediate vicinity. Also, the buyer will consider the easy access to the city center, as well as the existence of schools, kindergartens, theaters, restaurants, and everything that means a decent way of social life.
In the acquisition of any piece of land, it is very important that the property should not be located in a floating area. It should not be located near a riverbed or near a waste water stream.
In order to ensure the stability of your house in case of earthquake or flood, before buying the land, it is advisable to do a geophysical study, based on which you will find out how thick the foundation of the house will have to be.
One aspect that is recommended, if possible, is that the land should not be near heavily trafficked streets. Apart from the noise, there will be the problem of dust. A location as isolated as possible would reduce both the initial purchase costs and the sources of pollution, noise, or other stress factors.
How can I save money?
It is recommended to talk with some real estate agents before buying land if you want to save some money. They know which areas are the best and may be able to show you a piece of land that is very close to what you dream of.
For a correct price quote, the buyer must consult at least three different opinions from authorized persons, respectively real estate agents or authorized experts.
You should know that you can always negotiate the price and the majority of the estate transactions are sold for a lower price than what it was initially listed for.
https://www.thepricer.org/wp-content/uploads/2021/12/cost-of-land.jpg
380
610
Alec Pow
https://www.thepricer.org/wp-content/uploads/2022/01/thePricer.png
Alec Pow
2021-12-10 22:18:19
2021-12-10 22:18:19
Acre of Land Cost