Last Updated on August 15, 2020 | Written by CPA Alec Pow
First Published on November 11, 2016 | Content Reviewed by

CFA Alexander Popivker
Ballet is a historical dance form that continues to mesmerize people in the present. It has held its stronghold in the dance industry in this era due to its unique technique. Many young children get inspired by this art and aspire to become professional ballet dancers. However, it is important to remember that from a plethora of young people, only a few make it as professional ballet dancers and even fewer as a prima ballerina.
This does not mean one bit that parents should give up on this art, especially if their child is passionate about dancing. In fact, parents should encourage their children to take some ballet classes since this hobby has other far-reaching benefits. One of the benefits of ballet is that it contributes to keeping the body healthy and the body posture correct. However, learning ballet has its costs.
How much do ballet classes cost?
There is an array of factors that affect the cost of ballet classes for your children. Most of all, the cost of classes depends on the type of training and expertise that you are looking for and the experience of the teacher. The cost can be low if the child is interested in ballet as just a hobby, but in such cases, the teacher needs to be friendly and must be chosen according to the child's temperament because if children enjoy the class and are satisfied with the results, they will most likely keep attending them. This is why it is very important to find the right teacher, and not just pick the first one you meet.
This Hobby Helps You Lose Weight, Check Out The Price of Kangoo Jumps Classes
Other factors that influence the cost of a ballet class are the type of schools one might be looking for, the reputation of these schools, and the quality of studios. This includes whether the studio has a pianist to support the dancers and whether it has the right facilities and conditions to hone the dancing skills.
The least expensive of some ballet classes can be found through the YMCA, local recreation departments, and community centers. These would cost around $10 per class.
Some more expensive classes will be available at private training schools that provide classes for professional dancers in groups. These costs can come up to be around $20 for a single class at a reputable institution such as The School of American Ballet in New York City.
For professional ballet training, the offerings are different and the annual costs at reputable institutions can be around $2,400 to $30,500 per year only for the tuition fee. Some of these institutions are The School of American Ballet and The Julliard School of Performing Arts, the former being the more affordable one.
A Hobby That Can Help You Relax Your Body and Mind, Here's The Cost of Yoga Classes
Some additional costs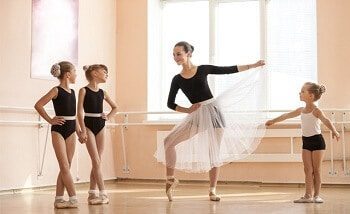 In addition to the lessons, there are some extra expenses that must be considered. Among them are the uniform, like leotards and tights, and ballet shoes. The cost of this equipment depends greatly on where you buy it from and how extravagant the gear is.
For the leotard, you can expect to spend between $10 and $50, while the tights can cost between $5 and $25. Ballet shoes, on the other hand, are more expensive. They start from $20 for an economical version and can climb to $50 for more professional brands. The cost can surge up to $100 for a good pair of en pointe shoes. Moreover, shoes wear more often as the child gets serious about dancing, so they will need to be replaced more often.
The location of the institution can also add up costs of transport or if the child has been enrolled in a distant school, accommodation costs should be considered as well.
Should the average working Joe get his child ballet classes?
Ballet can surely get expensive for professionals, but it is not compulsory for the child to become a professional if they take ballet classes. They can take ballet classes in groups as a hobby since ballet also helps people learn other dance forms. In fact, ballet is considered the originator of all the other dance forms. Other than dancers, many athletes take ballet classes as well to gain superior control over their bodies.
This Hobby Will Teach You How To Protect Yourself, Check Out Our Article on Martial Arts
Moreover, ballet strengthens certain characteristics of a child and gives many lessons that can aid in other areas of life such as perseverance, coordination, endurance, and hard work. Therefore, if beginners' ballet classes can be afforded, they should be taken.
https://www.thepricer.org/wp-content/uploads/2016/11/ballet-classes-cost.jpg
380
610
Alec Pow
https://www.thepricer.org/wp-content/uploads/2023/04/thepricerlogobig.png
Alec Pow
2016-11-11 01:26:01
2020-08-15 21:43:04
Ballet Classes Cost