How Much Does a Blood Transfusion Cost?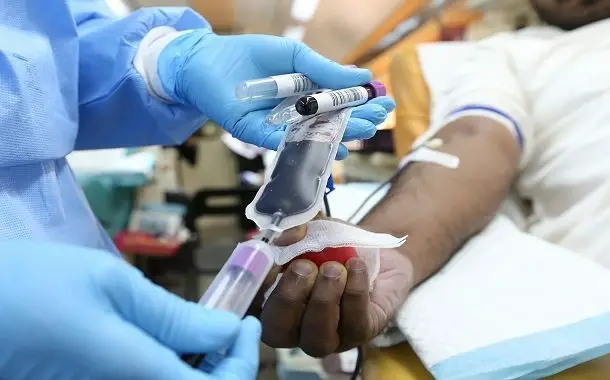 A blood transfusion is done to replace lost elements of the blood if an individual's hemoglobin levels fall below 70 – 80 mg/dL and it can easily save your life. Although there are medical treatments that can be life-saving, blood transfusion is most likely the most crucial and the most common. Another reason this treatment is done is to work as a treatment for individuals who have signs of heart disease such as chest pain or shortness of breath. It is approximated that around 21+ million units of blood are transfused every year.
How much does a blood transfusion cost?
As a general rule, blood transfusion will cost anywhere from $1,000 to as much as $3,900 per unit (525 milliliters of blood) without insurance. People under a medical insurance plan, will most likely be covered for this type of treatment. If you're covered, you should expect to be accountable for your co-pay and deductibles. You can find out more about this by getting in touch with your insurance provider, as each policy will be different.
You might also like our articles about the cost of lipo stem banking, or a TB test.
Yale Global Health Review, for example, talks about a price of about $210 per unit of blood transfused for the hospital, while the final bill paid by the patient will depend on the type of intervention that the blood is used for. Organ transplant patients, for example, will see prices that will easily go past the $3,800 mark.
This Hopkins Medicine price catalog notes that the typical blood transfusion service is $4,271.
According to the Journal of Scientific Oncology, the expense to have a blood transfusion can vary anywhere from $1,800 to $3,000, and the Iowa Orthopedic Journal states the expenses can vary anywhere from $1,700 to $2,500 per unit of blood transfused.
According to Choosing Wisely, blood transfusion expenses are not to be taken lightly. Expect the price of blood per unit of about $200 to $300, when no other associated costs are taken into account, like processing, storage, and the health center and equipment charges. And to top it off, these costs can easily get much higher if the transfusion leads to complications like an infection or other severe issues.
The Dayton Daily News did a story on a client who was charged $1,600 per unit of blood.
According to Fair Health Consumer, the cost at an ambulatory surgery center for uninsured or out-of-network care in Chicago is about $1,120, which is considerably lower compared to the costs of a blood transfusion at a hospital outpatient facility, which are estimated at around $3,300, without including the doctor fee. This takes the typical out-of-pocket costs to about $988 if you consider a health plan that pays 70% of your needed out-of-network care if you were to have a blood transfusion inside a hospital in Chicago.
Even so, the stats provided by Fair Health don't account for the expected costs of Medicare or other government programs in these estimates. The website still states that these cost comparisons might be helpful in your case if you're under a Medicare Advantage (MA) plan. As you might know, MA plans are made to charge you more when you're getting care that isn't included in your plan's network.
There is currently a nationwide blood shortage that is limiting availability, which has led to pretty big delays in care.
Blood transfusion details
Before the treatment even starts, the medical personnel will examine your identification to ensure you're getting the appropriate blood type.
A blood transfusion is a safe and common practice where the patient will get blood through an IV. It will usually be carried out in either an outpatient center or in a healthcare facility setting. The treatment will take up to 4 hours, depending upon just how much blood the patient requires and what your physician recommended you to get. Each unit, usually, transfuses over 90 to 120 minutes.
After the treatment is completed, the IV will be taken off, your vitals will be checked and you can leave right away as long as no negative effects will be noticed.
What are the additional expenses?
As already said, infection and/or severe problems might accompany the transfusion, increasing the expenses, depending upon the treatment required to solve the problem.
Down the road, you will have to visit your doctor to see how your body is reacting to the donor blood and to see if your blood elements have actually reached proper levels.
Tips to keep in mind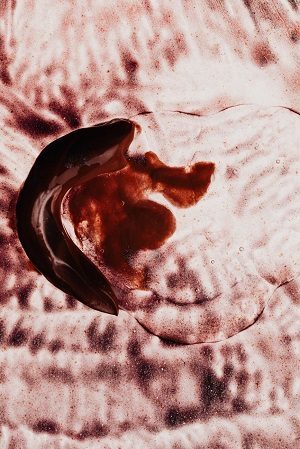 The normal blood types are A+, B+, AB+, O+, A-, B-, AB-, and O-, with O+, and A+ being the most common. Although all negative types are more unusual than their positive equivalents, the rarest blood type is AB-. If you have this kind of blood and require a transfusion, it will be really tough to find a match. If you have this blood type, it is a lot more crucial for you to become a blood donor to possibly aid others in need. There are specific physical requirements to donate blood, however, the typical healthy individual can give blood approximately 4 times a year.
If you have an uncommon blood type, the local blood bank might not have the ability to work with it. If your body will reject the blood, a side-effect, called an acute hemolytic reaction, might take place. This is triggered when the body will try to rid itself of the blood, triggering a toxin to be released and harm the kidneys.
How can you save some money?
The very best way to save some money is to talk to your insurance provider to see if they offer you any protection for this kind of treatment. If you do not already have a medical insurance policy, think about browsing websites that give you multiple options for insurance plans to find an inexpensive medical insurance policy around you.
Many hospitals and clinics will have the possibility to offer discount rates to patients paying with cash. If you do not have insurance coverage, you should try to pay cash and in advance to save as much as 50%.
If you need monetary help, there are federal government programs you can take advantage of if you apply and meet the requirements. Talk with the health center's financing department to find out more.
https://www.thepricer.org/wp-content/uploads/2021/02/blood-transfusion-cost.jpg
380
610
Alec Pow
https://www.thepricer.org/wp-content/uploads/2022/01/thePricer.png
Alec Pow
2021-02-22 09:10:21
2023-02-15 12:09:10
How Much Does a Blood Transfusion Cost?