How Much is a TB Test at CVS?
Last Updated on April 14, 2023 | Written by CPA Alec Pow
First Published on August 21, 2020 | Content Reviewed by

CFA Alexander Popivker
Most CVS locations also have a Minute Clinic. This clinic offers tuberculosis (TB) testing, called a TB test, along with many other health-related services.
You can use the official Minute Clinic search tool if you want to make sure that the CVS situated close to you has a Minute Clinic.
How much does a TB skin test cost at CVS?
The preliminary TB skin test done at any CVS Minute Clinic costs $35, while the additional consultation required for a reading, which is usually done 48 to 72 hours after the test, will cost an additional $30. This means that the total cost of the TV skin test and its interpretation will cost $65, based on the CVS Minute Clinic price sheet.
The page CVS has on its official website about the TB test also states that this procedure is covered by most health insurance policies, but the amount you will pay if you're covered will depend on the particular insurance plan you're under. At the moment of the check-up, you will be able to pay the whole amount if you're not covered or the out-of-pocket costs with cash, card, or check.
The MinuteClinic also offers other services that cost anywhere between $35 to $250, but you can read the entire price list on their detailed price sheet.
The final cost might also increase if you couple the TB test with a physical or other services/lab tests.
What is Tuberculosis (TB)?
Tuberculosis (TB) is a common disease that can be described as an infection that targets the lungs primarily. In order to stop this disease from developing and putting the life of a patient in danger, they need to be on medication for months and months.
TB is known to present itself in one of two forms: Active TB and latent TB. Experts call latent TB inactive TB or TB infection. This latent state means that although you have the infection, the bacteria won't cause any symptoms as they are dormant. This makes this type of TB noncontagious. However, the bad news is that it can become active at some point if you don't treat it.
Active TB is the second type of TB. In this state, it is an illness and is likely to be contagious. The time in which TB can become active isn't a set one. It can happen in a few weeks or a few years after being in an infectious state. TB affects the lungs more, but it can also cause damage to the kidneys, spine, and even the brain. If you want to make sure you will get the needed treatment ASAP if you have this infectious disease, it is very important to get tested.
The TB test – what is it all about?
The practitioner you find inside the clinic will want to first make sure that you are eligible for the test inside the facility and go over your medical history before you get this screening.
Any of the walk-in clinics will surely direct you to another provider if you suffered from chicken pox, influenza, mumps, or measles, or you already had a positive skin test, a history of adverse reactions to TB testing, or a compromised immune system in the past month.
You might also like our articles on the cost of pulmonary function tests, Quantiferon TB Gold tests, or Stress tests with Echo.
This test will involve having a very limited amount of tuberculin injected in the forearm or another place on your body, right under the skin, as soon as you are deemed eligible for the test by the practitioner.
Tuberculin is made by extracting a purified protein derivate made from the TB-causing bacteria. You can expect a small bump of pale color to form around the injection site after the injection is done and you are sent home. You will have to return around 48 to 72 hours later.
The injection will start to turn red. harden, or swell after 48 to 72 hours. So during the second visit, the practitioner will have to check the size of the bump, which is known as an induration in the health world. The size will tell whether your result is positive or negative, but we'll go more into the results of the test below.
The results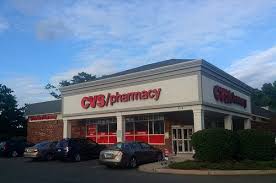 According to the CDC, if the induration is 10 or more millimeters, then your result will be considered positive if you're in any of the following categories:
someone who is a recent immigrant from a nation with high prevalence,
a patient with medical conditions that make them more susceptible to developing TB,
an individual in higher risk classifications,
a child aged 4 or below,
residents or employees of a high-risk congregate setting
people just returning from temporary duty overseas
If the induration in your case is bigger than 15 millimeters, then you will be considered a patient with a positive result, regardless of your conditions.
The CDC also talks about an induration that is more than 5 millimeters in size, which will be considered a positive result for people that are immunosuppressed for any reason, have had an organ transplant, are known to have fibrotic modifications on chest radiographs that are known to be consistent with TB, recent contacts of people with TB, or HIV-infected patients.
There are also false positives when it comes to the TST, as different bodies react in different ways.
Should I get a TB Test?
Are you required to get tested at work or believe you might have TB? The good news is that tuberculosis testing is conveniently available at MinuteClinic. Of course, there are also cases in which you are recommended to go for TB testing.
You have an increased risk of contracting tuberculosis if you are either traveling to or living in countries where there is a high incidence of tuberculosis. Among these are Latin America, the Caribbean Islands, Russia, Eastern Europe, Asia, and Africa. So it will likely be in your best interest to go for testing just to exclude the infection if you have traveled to any of those places recently.
Of course, having the usual symptoms of a TB infection should also make you go for a MinuteClinic visit for TB testing. Among the most common symptoms are night sweats, unexpected loss of weight, coughing up blood, or a chronic cough that lasts more than 3 weeks. Of course, the TB infection is a lot more complex so it has other symptoms as well.
What can I expect when getting TB tested at MinuteClinic?
Keep in mind that the actual TB test placement is just the first part of TB testing, as you will require an additional follow-up visit after 48 to 72 hours.
During your second visit, you will find out whether there are any reasons to suspect an infection and the physician assistant or nurse practitioner will give you all the needed recommendations for follow-ups. You will save around 40% or more when going to a MinuteClinic as opposed to urgent care.
Tips to remember
You won't have to make an appointment for a TB test at your closest CVS.
Failing to come back for your test within 72 hours will typically lead to you needing to retake the test once again.
https://www.thepricer.org/wp-content/uploads/2020/08/minute-clinic-cvs-tb-test.jpg
380
610
Alec Pow
https://www.thepricer.org/wp-content/uploads/2023/04/thepricerlogobig.png
Alec Pow
2020-08-21 23:34:08
2023-04-14 01:21:54
How Much is a TB Test at CVS?