Bulldozer Cost to Rent or Buy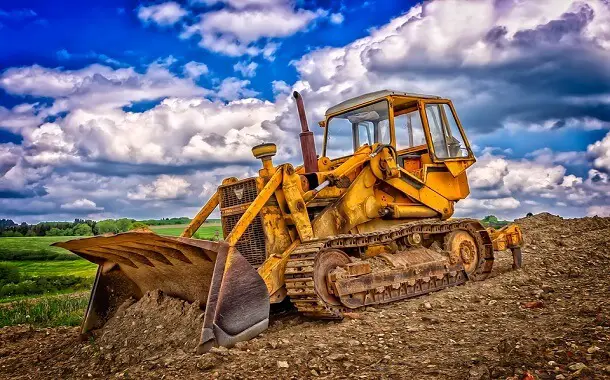 A bulldozer is a heavy machine that serves various purposes and can be found on almost every construction site around the world. The first versions of this powerful tool were developed in the early 1900s, but since then they have been used for jobs like waste management, clearing land from undergrowth or trees, to make room for new developments and farms. Bulldozers are fast machines that uproot big obstacles with ease making them an essential part of any project.
Cost to Buy a Bulldozer
It will usually not make a lot of sense to buy a new bulldozer unless you're working in the building and construction field. You will usually spend considerably less just renting it only throughout the parts of your building project when it makes sense to actually use it. A new bulldozer, nevertheless, will cost anywhere between $30,000 (CAT D8T Bulldozer) to $2,2 million (for the newest D11 model from CAT).
You might also like our articles about the cost of a dump truck, an excavator, or a skid steer.
Expected Bulldozer Rental Rates
Renting a bulldozer is an economical and convenient way to handle situations in which you need heavy machinery. It's important that before renting one, you know the minimum number of hours it will take for your project as well as what type of horsepower or weight size will work best with your needs—while there are many options available, smaller ones may only be able to do light tasks while larger models might break up hard soil instead.
If you will need to rent an 80 horsepower bulldozer for 4 hours, this will cost you around $600. Unfortunately, you won't be able to get it for less than 4 hours. Some contractors will let you rent a bulldozer for the same price of around $600 regardless of the needed number of hours in a day, but most of them will charge an additional $600 for each bundle of 4 hours.
Renting an 80 hp machine on the week will cost around $1,540 and renting monthly would be about $4,600 ($5,000 with wide tracks).
Benefits of a Bulldozer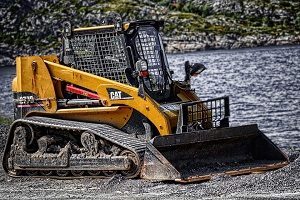 Bulldozers are so versatile that they can be used in a variety of ways. Not only do bulldozers have the familiar track that is found on military tanks and industrial machinery equipment, but these machines also use steel links, which sometimes can be more than 61 cm (2 ft.) in length, giving them stability for a more fluid movement. This flexibility allows them to get into areas where other construction vehicles would not be able to reach.
The bulldozer is an efficient vehicle when it comes to working on slopes and rough terrain. It has a diesel engine that can generate between 50-700 horsepower, making steep climbing possible. It also has an elevated sprocket design, which suspends the bulldozer's power train, thus boosting its reactivity based on the terrain.
Points to consider before renting a bulldozer
Its specifications – One of the most crucial things to consider when renting a bulldozer is to ensure that it has all of the necessary specs. This includes weight class, power output, and operational weight. The size of a bulldozer should also be considered. There are usually three sizes: small, medium, and large.
The reliability – When it comes to bulldozers, you want one that will be able to reliably get the job done without any difficulties. Ensure that the engine can handle extreme workloads with ease before choosing which model of machinery best suits your requirements on site.
The technology – New technology bulldozers are more efficient and powerful than ever before. New technologies in these machines translate into better real-time monitoring, increased fuel efficiency, improved ergonomics for the driver's cabin as well as overall comfortability inside of it; not only does this new equipment make work easier on the individual operating them but also improves the overall work done and will boost fuel efficiency.
https://www.thepricer.org/wp-content/uploads/2021/04/bulldozer-cost.jpg
380
610
Alec Pow
https://www.thepricer.org/wp-content/uploads/2023/04/thepricerlogobig.png
Alec Pow
2021-04-28 08:09:53
2021-12-09 12:51:06
Bulldozer Cost to Rent or Buy