Cost to Rent or Lease a Dump Truck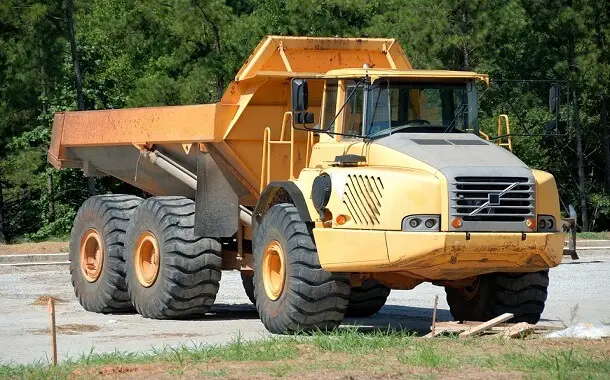 Dump trucks are the backbone of any construction site. They can transport gravel, dirt, and more to keep your building going. The cost for these vehicles is high: A new truck will run you $100k-500k at a minimum. If this sounds like too big an investment or if it's just for short-term needs, renting might be a better option – you won't have as much upfront costs.
Renting is ideal if you need to pay-as-you-go. Renters have the flexibility and convenience of paying for only as much time as they need, which eliminates the upfront cost of buying a dump truck outright or leasing one with an extended commitment period (generally 12+ months).
You might also like our articles about the cost of an excavator, a Bobcat skid steer, or a Bucket truck.
Renting starts becoming expensive after more than a few months due to rent increases on a monthly basis that renters do not foresee at first. However, this does give them benefits like being able to enjoy a lot of features without any long-term commitments.
Dump Truck Rental Average Costs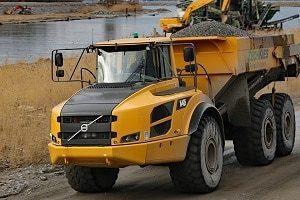 Dump trucks are usually rented by the day, week, or month. Rental prices depend largely on the size of the truck.
A small dump truck with a 5 to 6 cubic yard capacity such as one from Ford costs about $200-$400 per day, and up to $2,500 for four weeks depending on location while an even larger Mack GU713 can cost around $600 for daily rentals but $5,500 if you rent it for 4 weeks straight.
A 25-30 ton articulated machine designed for heavy-duty off-road work will cost you anywhere from $1,500 to $2,000 a day. That's why it makes sense to do the math before signing any rental agreement: monthly rates are usually better than daily or weekly ones unless your dump truck will only be needed for a few days.
Some dealers may require a deposit at the time of rental. This ranges from $100 to $500 and will be refundable if you return the dump truck with no damage. There might also be a per-mile surcharge which usually ranges between $0.30-$0.50 for each extra mile driven over 100 miles. Thatțs why it is best to ask for a cost breakdown before signing any contract and committing to anything related to the dump truck.
Dump Truck Leasing Average Costs
You might be surprised to learn that you can also lease a dump truck. The process is very similar in concept to leasing a car, but there are some key differences. You'll make monthly payments for the duration of your term and then return your equipment when it expires or negotiate an option that allows you to purchase at the end of your lease. Lease rates depend on what price range you agree on as well as how long the contract will last; those with good credit scores generally have lower costs than businesses with blemished records.
A $100,000 dump truck might cost around about 8-10 thousand dollars per month for only 12 months of leasing. You can also opt to lease it up to 36 or 60 months at $3k to $4k and $2K to $3K respectively which is better than the shorter-term agreement.
Leasing a $300,000 truck for 12 months would cost you around 25-30 thousand dollars each month. For a 36 month lease, the dump truck will cost 9-11 thousand monthly and for contracts of 60 months or more it's $5k  to $7k.
As is the case with rentals, you can generally expect to pay less if you lease a dump truck for three years rather than signing a one-year agreement and renewing it every two. This makes leasing ideal for companies who are short on cash or that want to upgrade their fleet of equipment often without having large investments tied up in assets they don't need all at once.
https://www.thepricer.org/wp-content/uploads/2021/04/dump-truck-rental-cost.jpg
380
610
Alec Pow
https://www.thepricer.org/wp-content/uploads/2023/04/thepricerlogobig.png
Alec Pow
2021-04-22 06:20:40
2022-12-23 14:02:21
Cost to Rent or Lease a Dump Truck