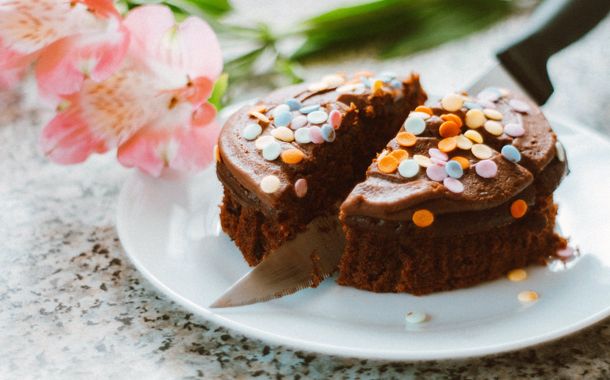 Buddy Valastro, the fourth-generation baker who is popular for developing just amazing cakes, has actually made the TLC TV show, "Cake Boss". He is the successor of his dad and his extended family in the cake industry.
Just how much does a Cake Boss cake cost?
The actual cost of getting a cake from the "Cake Boss" pastry shop, called Carlo's Bake Shop, will depend upon the kind of cake you want, if it's going to be personalized, the size, the complexity, and the general decoration. Usually, cakes can have a price that ranges anywhere from as low as $3.50 for a cupcake to more than $50+ for a fondant cake. Remember that this is going to be from the main bakeshop and more than likely will not be made by Buddy Valastro himself.
You might also like our articles about the cost of a Walmart-made cake, a wedding cake, or a donut.
When it comes to personalizations, a MarketWatch.com short article, that interviewed Buddy himself, noted that customized cakes will have prices that start at as low as $300 or on some remote occasions even just $100 if you were to pick an already decorated sheet cake. Also, you should not be amazed if your quote is as high as $5,000 if you were to desire a cake that had some mechanical components. According to some people who did get a personalized quote, they were given a price estimate anywhere from $12 to $18 per serving. For a consultation, the pastry shop does charge $100 for a tasting and one-on-one design, however in many cases, this charge can be waived if a discount coupon is used.
You can check the table below to find out the typical expenses of premade products found at the bakeshop. These products can be acquired straight at the bakeshop situated in New Jersey.
| Type of Cake | Price Range |
| --- | --- |
| Pumpkin Cheesecake | $19 |
| Fondant Cake – 7 inch | $50 |
| Cannoli Cake – 7 inch | $35 |
| Mosse Ring – 7 inch | $35 |
| Carrot Cake – 7 inch | $30 |
| Chocolate Fudge Cake – 7 inch | $25 |
| Chocolate Mousse Cake – 7 inch | $30 |
| Dark Chocolate Mousse – 7 inch | $25 |
| Oreo Cake – 7 inch | $30 |
| Red Velvet Cake – 7 inch | $33 |
| Strawberry Cheesecake – 7 inch | $35 |
| Strawberry Shortcake – 7 inch | $25 |
| Tiramisu Cake – 7 inch | $25 |
| Vanilla Buttercream – 7 inch | $25 |
| Vanilla Cake with Chocolate Fudge – 7 inch | $25 |
| White Chocolate Mousse – 7 inch | $25 |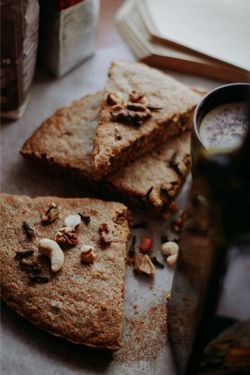 On one Disboards.com forum thread, for example, one member said that they were given a price estimate of $640 for a two-tiered cake that was circus-themed. Another member on this very same thread stated they heard about a person who paid $1,500 for a small wedding event cake.
On one Reddit.com AMA (Ask Me Anything) type of thread, a person that used to work at the bakery answered questions from the general public and noted that the huge cakes you frequently see on the TV show can cost a couple of thousand dollars.
What are the additional expenses?
The pastry shop can provide cakes in your area for more than 50 servings for an extra charge. When it comes to shipping, the bakeshop will not deliver cakes, according to their Frequently Asked Questions page.
Tips to keep in mind when ordering a cake from this pastry
The Cake Boss lobster tail pastry is the most popular pastry available, according to TLC. This pastry got its name due to its shape like the crustacean's hindquarters.
Cake Boss products can be bought straight from their site at CarlosBakery.com. At this time, just baked products can be delivered.
In 2011, Buddy Valastro produced a $30 million cake for Devorah Rose. The cake, while it didn't have pricey ingredients, per se, was in fact decorated with premium diamonds, emeralds, and sapphires.
Other popular cakes are the Dr. Suess cake and the Transformer cake.
You should know that a lot of people have actually noted that they needed to wait as much as a year to have the pastry shop make them a cake.
Despite the fact that the initial pastry shop is no longer at its initial address, the bakeshop has locations at the Mall of America; in the Willowbrook Mall in New Jersey; in the Venetian Palazzo in Las Vegas; Morristown, New Jersey; Orlando, Florida; Ridgewood, New Jersey; Westfield, New Jersey; Red Bank, New Jersey; The Woodlands, Texas; and at the Discovery Times Square Exposition in Times Square, New York City.
https://www.thepricer.org/wp-content/uploads/2021/03/cake-boss-cake.jpeg
380
610
Alec Pow
https://www.thepricer.org/wp-content/uploads/2023/04/thepricerlogobig.png
Alec Pow
2021-03-19 11:11:31
2021-03-19 11:11:31
Cake Boss Cake Cost