Car Alarm Installation Cost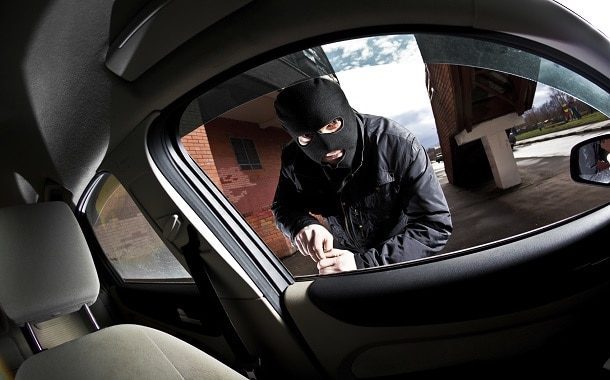 With a visible increase in crime rates all around the world, people resort to all kinds of security measures to protect their belongings. You can no longer take the security of your possessions for granted and need to make sure your family and goods are protected at all times. One item that is very important in most people's lives and is frequently subject to crimes like vandalism and theft is the car. At it's one of the things that won't be bought for cheap in most cases. That's why it is very important to do your best to protect it, along with other valuable items you might possess. One of the simplest ways of keeping your vehicle safe is to install a car alarm. Which takes us to this next question: how much would a car alarm installation cost?
The cost of the car alarm installation
A car alarm can cost you anywhere between $30 and $300 if you need one with just the basic functions. A basic car alarm is one that only has a siren attached to a wiring system.  Sometimes, the alarm is also equipped with some remote controls. Some basic car alarms also have a controller to disable the system when you want to get in the vehicle and enable it again when you want to park it. More advanced car alarms are equipped with additional features as well, such as a backup battery, sensors, and remote starters, among others.
If You're Interested in a Car Tune-up, Then Here's How Much One Would Cost
The cost of installing a simple car alarm that is not equipped with too many advanced features would be roughly in the range of $50 to $200. This depends on how complex the system is and how easily the inside of the dash of your vehicle can be accessed. Taking all these factors into account puts the final cost of having a simple car alarm installed on your vehicle at around $50 to $500.
An advanced vehicle security system would amount to around $300 to $850. Such a security system is likely to be equipped with sensitive sensors, advanced computer controllers, and other features that make it highly effective. The installation of such a system tends to cost around $100 to $450, depending on various factors. The complexity of the system, ease of accessing the vehicle wiring system, and the rates charged by labor would influence the cost that you would have to bear for the installation of an advanced car security system. Therefore, the total cost for an advanced system installed can be around $400 to $1,300 if you get professional help.
Things that should be included
A basic car alarm comprises one or more sensors that are attached to a siren. The modern car alarms are equipped with a variety of sensors including open and close switches on the hood, trunk, and doors, pressure sensors, and motion sensors among others. It is also common for these alarms to have an extra battery so that the alarm would continue to function even when the car does not.
To install a car alarm, one needs to have basic knowledge regarding electronics, the right tools for the purpose, and the knack of assembling and dissembling the vehicle dash. Quite a bit of patience would also be required to follow the instructions that come with the car alarm systems. At times, you might have to assume quite uncomfortable positions in tight spaces to ensure proper wiring of the vehicle is attained. The task becomes all the more difficult if you have an advanced security system that requires intensive wiring.
Here's An Interesting Article – About The Cost of Wheel Balancing
It is possible to save labor charges if budget is an issue, but you need to keep in mind that this would not be an easy task.
Should the average working Joe get a car alarm?
It is highly recommended that you get at least a basic alarm system for your vehicle, especially if you have an expensive one or live in an unsafe neighborhood. If you're asking yourself which alarm system would be best for you, it all comes down to what you are hoping to achieve with it. If the purpose of the alarm system is to take precautions against break-ins, the basic alarm will suffice. However, if you want to protect the items inside the vehicle, you might want to opt for something a bit more advanced. While purchasing a car alarm system, make sure that you think about how much it would cost you to install it as well.
Browse Our Auto Category For More Interesting Articles on Similar Topics
https://www.thepricer.org/wp-content/uploads/2016/12/Car-Alarm-Price.jpg
380
610
Alec Pow
https://www.thepricer.org/wp-content/uploads/2023/04/thepricerlogobig.png
Alec Pow
2016-12-11 19:09:30
2022-03-24 17:19:22
Car Alarm Installation Cost