Car Keyless Entry Installation Cost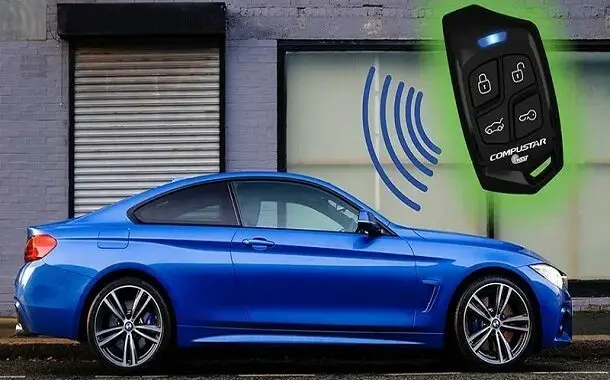 The remote keyless entry system is designed to allow car owners to access their cars by using a tiny remote that attaches to the owner's key chain. This can lock, unlock, open trunks, and even sound alarms in case of an emergency. Keyless entry pads may also be installed on any of the car's door handles, to enable people to just input a PIN number without ever having to use keys at all.
Keyless access systems are already a part of newer models of cars, but they can also be installed as a third-party feature. You have the option to install it yourself or let an expert handle it for you. The cost of one will depend on how many features are available and what brand is chosen but either way they're worth investing in.
You might also like our articles about the cost of a car alarm, new garage, or security gate for your car's safety.
How much does keyless car entry cost?
The average cost for a car keyless entry system can range anywhere from $25 to as much as $150, but these costs don't include professional labor. To have the installation done by professionals, you will pay an additional $100-$300 in labor fees. When everything considered, including all potential charges, you should expect to pay at least $175 to have the keyless entry system bought and installed.
As the world moves towards being more technologically driven, keyless entry systems are becoming increasingly popular. For example, a popular product such as Bulldog Keyless Entry System is currently retailing for $40 to $55 on sites like Amazon and Walmart- both of which include free shipping. The system includes a four-button transmitter and all necessary parts to hook it up with any make or model of car. The online retailer CommandoAlarms sells these types of keyless entry kits starting at only $30.
Best Buy has installation services that start at around 75$, but this expense doesn't include the parts.
What are the additional expenses?
Depending on the make and model of your car, you may need to purchase a wiring kit or additional parts. This will add more time to the estimates mentioned above.
You might have to pay extra in order for technicians to install these items as well which means that overall costs could increase even further depending on the needs of every individual vehicle type.
There are many options for car locks nowadays, and an interesting option is installing a keypad on the door of your vehicle. This will likely cost anywhere from $150 to as much as $400 depending on what system you choose and other factors. The installation process depends on several things including the type of car, complexity in install, etc.
Other accessories can be added for an additional fee such as adding a dome light illumination or starter disable. If you have an older model car without power locks, it would also be wise to consider installing power door locks and actuators on all doors in order to take full advantage of your keyless entry system.
Tips to keep in mind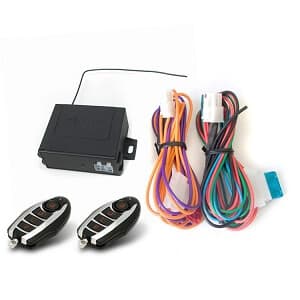 The keyless entry kits can come with a variety of buttons, such as a lock/unlock button and a panic button. The system may also include a trunk release or security alarm to notify you if someone tries opening the door while it's locked. If unauthorized access is attempted, then a kill switch can be activated.
A single remote entry system will only allow you to unlock the driver's side of your car while a multiple door remote entry system unlocks all doors, including the trunk. According to YourMechanic.com, a safer alternative is having the option of unlocking just one door.
Before purchasing a system, see how far the transmitter can go. If you plan on using it from across an entire building or even further than 50 feet away, then it may be wise to purchase one that can transmit to a longer distance. Warranty information is important too so try choosing brands that offer excellent coverage in case anything goes wrong down the road.
Is there any way to spend less?
You should try to avoid having this system installed by a professional if you want to save some money. If you want to install a keyless entry system yourself but don't know how, there are various videos online that can help. The best way is to get a complete kit with remote starter and alarm features as well because it may cost more initially, but down the road will be worth having all of these extra benefits.
https://www.thepricer.org/wp-content/uploads/2021/05/Adding-Remote-Keyless-Entry.jpg
380
610
Alec Pow
https://www.thepricer.org/wp-content/uploads/2023/04/thepricerlogobig.png
Alec Pow
2021-05-07 07:14:13
2022-12-22 17:07:57
Car Keyless Entry Installation Cost