Carefree Boat Club Membership Cost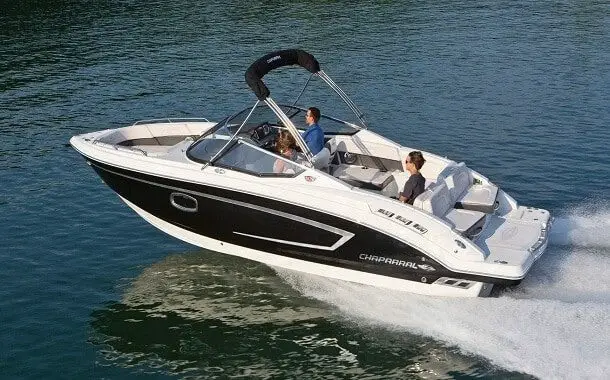 If you love boating and being on the water, then this is your new go-to club. The Carefree Boat Club allows members to use their fleet of boats at any time. With clubs across the United States, there's a boat for every type of occasion: whether it be fast or slow-paced; day or night; they've got everything covered.
How much does a Carefree Boat Club membership cost?
The cost to become a member of the Carefree Boat Club will depend on the type of membership you sign up for and at what location. You can become an active member with a one-time initiation fee that will cost from $3,500 to $5,500, followed by monthly dues which would be around $350 per month.
For an even more affordable option, some lower-tiered memberships can be as little as $175 a month. These memberships are the perfect solution for those who only want to use their boat on weekdays and don't need full membership privileges like unlimited boating days or access to all boats in inventory.
You might also like our articles about the cost of a boat dock, an airboat, or to repair a fiberglass boat.
The company says that costs will depend on location, local cost of living, and fleet. They also say that the membership options and availability will also influence the final cost.
A boating magazine once featured a couple from Maryland. The article said the two people paid $315 per month for boat storage, plus fuel costs at one of four different waterways they had access to in that area.
According to someone on RipoffReport, membership to the club costs $3,500 and another monthly fee of $350. One Yelp review from a Washington D.C.-based member claimed that their final cost was just under $2,000 for joining fees plus an additional expenditure of around $385 per month in order to stay active within the club.
Details on the Carefree Boat Club membership
Membership allows you to use all the boats, which can range from 23-29 feet long. Offerings include water sports boats, fishing boats, and pontoons with most being less than three years old but this will depend on where your location is so it's best for you to go see what they have available before joining.
The Club claims there is no limit as to how many times one could go boating; it's truly limitless depending only on the availability. They also offer boats year-round, only depending on geographical location.
USCG-certified captains are available for free, unlimited training sessions. The average session lasts up to five hours and includes navigating, docking, anchoring, and safety strategies.
The company will cover all of the costs associated with boat ownership – from insurance to winterization, and everything in between. This also includes boat purchase, slip fees, taxes, maintenance, or repairs.
The Carefree Boat Club currently has the following locations: Watauga Lake, TN, South Holston Lake, TN/VA, Chattanooga, TN, Boone Lake, TN, Lake Wylie, SC, Charleston, SC, Lake Norman, NC, Red Bank, NJ, Danvers, MA, Middle River, MD, Deep Creek, MD, Baltimore, MD, Annapolis, MD, Chicago, IL, Tierra Verde, FL, Tarpon Springs, FL, Tampa / St Pete, FL, St. Augustine, FL, Pompano Beach, FL, Fort Pierce, FL, Fort Myers, FL, Fort Lauderdale, FL, Englewood, FL, Crystal River, FL, Coconut Grove, FL, Clermont, FL, Cape Coral, FL, Aventura, FL, The Landings, GA, Lake Lanier, GA, Allatoona Lake, GA, Westport, CT, Stamford, CT, Milford, CT, Clinton, CT,  Black Rock, CT, Sacramento, CA, San Francisco Bay, CA, Marina Del Rey, CA, Clear Lake, TX, Lake Conroe, TX, Belmont Bay, VA, Hampton, VA, Occoquan, VA, Richmond, VA, Stafford, VA, Lake Anna, VA, Virginia Beach, VA, Williamsburg, VA, Anacortes, Bellevue, WA, Seattle, WA (Fishermen's Terminal), Seattle, WA (Shilshole Bay Marina), Delavan, WI, Milwaukee, WI, Lake Geneva, WI, Washington, D.C., Lake Simcoe, Canada and Montréal, Canada.
It should only take you somewhere between five and 14 days to become an active member after applying, on average.
The entire process of reserving a boat is simple and straightforward, allowing you to make the reservation up six months in advance or on sight. You can only reserve four boats at any given time due to company policy; however, there are no limits for spur-of-the-moment reservations when speaking with dock staff.
As a member, you may be able to keep a boat overnight, but usually, there are some restrictions around this.
Any way to spend less?
Groupon-like deals are great for first-time customers. You should check to see if there is a deal near you before applying so that you won't miss out on savings.
If you're looking for a bargain, don't be scared to negotiate. Many people have been able to get lower rates on initiation fees and monthly dues by simply asking before joining.
Members who commit for more than one year are rewarded by the club. For example, if you know that you want to stay as a member of this club for longer than 12 months then it can be wise to sign up and commit with them long-term; such as five years.
https://www.thepricer.org/wp-content/uploads/2021/06/care-free-boat-club-cost.jpg
380
610
Alec Pow
https://www.thepricer.org/wp-content/uploads/2023/04/thepricerlogobig.png
Alec Pow
2021-06-26 23:27:42
2022-12-22 16:36:16
Carefree Boat Club Membership Cost