Boat Upholstery Repair Cost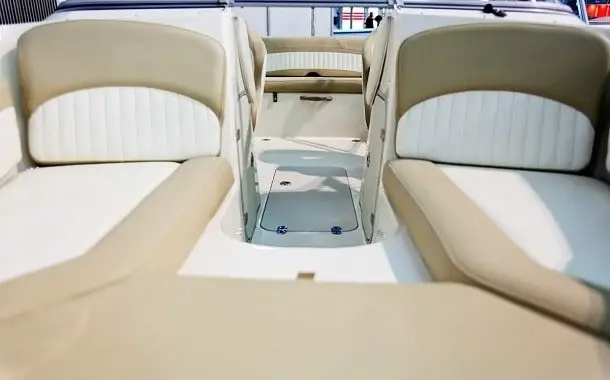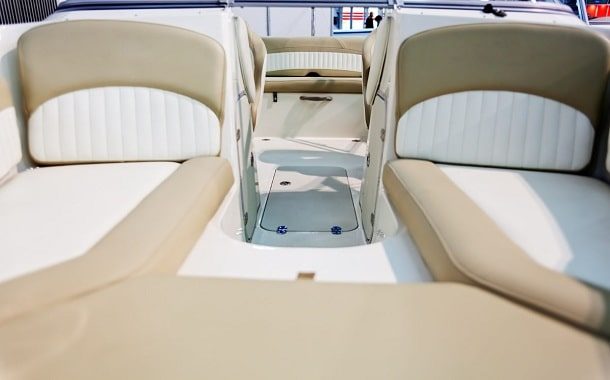 Boat upholstery is more about the material that covers the seats on a boat, and if you just recently purchased a utilized boat that has older seats, or if the upholstery is worn out due to the weather condition, you might be thinking about getting the seats reupholstered to create a more recent look. Reholstering, usually, will be more affordable than purchasing brand-new seats.
Just how much does boat upholstery repair work cost?
The price of reupholstering boat seats will depend on the material/fabric being utilized, the number of seats, where you live, and the company or professional employed for the task. In general, the cost per seat cushion is typically around $100 to $300+. Most companies will have a minimum hourly cost, which typically starts at $55 hourly and can reach $150 or more. You can check out the list below to see what these jobs might cost you.
The rate increases as the workload of the task need more than just changing a set cover. On an online forum thread, for example, an online forum member stated an upholstery task that consisted of 2 bolsters, a leaning post seat, seatback, and the 2 small back cushions can cost $1,000 to $2,000.
An online forum member on iBoats.com stated he was just returning from the upholsterer and was charged $1,100 for four-seat bottoms, the sun deck, and the bench back.
Another family-owned boat upholstery service, for example, uses a price quote for layback seat panels that keep the same seat frames, foam, and hardware (if they are still functional) at $290 each. A sample upholstery task for layback seats, complete with brand-new frames (utilizing existing hardware and seat box), is priced at $345 each, according to the business's site.
Part of the Boat and its Average Cost
captain's chair with or without arms – $650
armrest with cup holder – $100
front sleeper-lounge – $150
24″ x 24″ seat/back – $100
24″ x 36″ seat/back – $150
24″ x 48″ seat/back – $200
24″ x 60″ seat/back – $250
24″ x 96″ seat/back – $300
flip flop seat back – $100
captain's chair with arms $540
24″ x 24″ sink base – $200
24″ x 8 or 8.5-foot rear deck pad – $260 per piece
strengthen seat – $450
bass boat complete width seat back – $420
lounge seat – $600
engine cover – $370
bass boat pedestal seat without/with back – $100
bass boat deck pad – $410
jet ski seats – $610
pontoon deck replacement – $1,500
So how much would it cost to reupholster a 20-foot boat for example? It's pretty complicated to say. It all comes down to the individual pieces that need reupholstering, the level of degradation, and the professionals you choose to work with.
Also read about the cost to reupholster a car, a couch, and a chair.
Boat upholstery repair work detailed
The quotes pointed out above will include the fabric, labor charges, and materials. To make sure the job will be completed, a lot of companies will request a minimum of 50 to 85 percent as a down payment, which obviously, will be applied to your final price. before a job even starts, you will discuss about the reupholstering, the colors, the material, carpet, and styles you desire.
An expert, when reupholstering your boat fabric, will utilize a marine vinyl with an "hour" assurance against Ultraviolet resistance. The greater this number is, the longer it's rated to endure the damaging UV rays from the Sun. Most fabric will have, at a minimum, 1,000 hours approximately.
What are the additional expenses?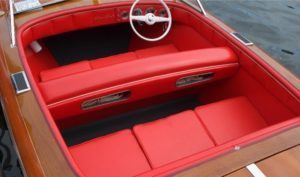 Marine-quality fabric can cost about $40 to $60 per square yard without expert aid. Typically, the more pricey the material, the more protection it will offer, and the longer it will last. Higher-quality materials, if you were to opt for such fabrics, would cost more.
Some experts can reconstruct a seat if it were to have a structural issue for an extra cost.
If you do choose to reholster the whole boat, some experts will typically advise setting up brand-new stereo and speakers at the same time given that the wires will be visible. While optional, if you do want to set up a brand-new stereo, this can be an extra expense to think about.
Tips to remember:
Make sure to keep your boat upholstery clean at all times. This will guarantee a longer life for your boat. You need to also cover your boat when not in usage and winterize it in the off-season.
Lakeside Canvas advises reholstering the whole boat as piecing together one seat at a time can cost a lot more in the long run due to the time needed; plus, the colors, when the job is done for each part, might not match as you imagined. It can also aid in the future because, as soon as one seat starts to wear down, there's a likelihood the remainder of the fabric will follow.
How can I save money?
Prior to committing to an upholsterer, do some research on different fabric providers. According to most specialists, the costs for exterior materials utilized for marine applications only differ by a couple of dollars per yard, contrary to what a lot of upholsterers say to their customers. As soon as you have actually done some research, look for a family-owned upholstery store that does custom-made work. This is a great tip since family-owned shops are known to have significantly lower rates than commercial upholsterers.
Don't just go for the very first price quote you get. When employing any expert, try to get as many quotes as possible to see what sort of rate difference you're dealing with.
https://www.thepricer.org/wp-content/uploads/2020/08/reupholster-a-boat.jpg
380
610
Alec Pow
https://www.thepricer.org/wp-content/uploads/2022/01/thePricer.png
Alec Pow
2020-08-22 12:25:31
2022-12-22 16:36:15
Boat Upholstery Repair Cost