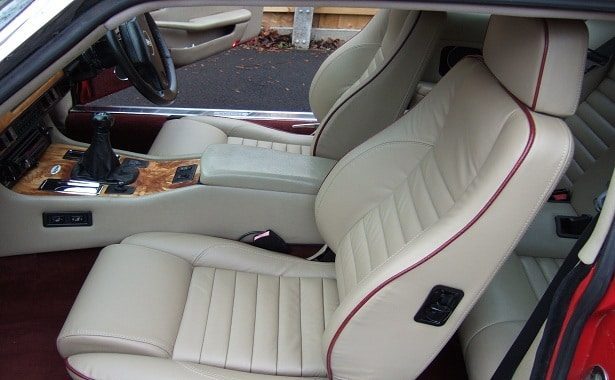 You might have noticed the interior and exterior of your car deteriorating in time. Constant driving of your car will make it accumulate grease, dirt, dust, and grime.
This will slowly but surely damage it as time passes by. Among the parts that should be reupholstered if badly damaged, are the interior, exterior, the engine of the car, and the seats.
If you think about reupholstering your car, you must be wondering how much will this cost.
The final cost will greatly depend on the upholsterer you choose to work with and the car parts that need to be fixed. If you opt for reupholstering of the seats, they will most likely be replaced and repaired and the cushions changed.
For the whole interior of your car to be reupholstered, expect to pay a minimum of $1,000, while the maximum price could reach thousands of dollars.
The material that you want to use and the upholsterer are the things that can change the price drastically. An approximate price for the reupholstering of a classic car can be $4,500 or more, with the cost of the material and the labor included in the price. This is an average price, that you could reduce or increase, by changing some of the factors below:
Contracting
The first thing that will affect the final cost is whether or not you are contracting a skilled upholsterer. If you have the necessary funds and you want the best results, it is vital that you hire a professional for the job.
If you don't know any professional upholsterers, a good idea would be to ask the local car parts dealers. They can usually recommend the best ones around. Car tunning specialists may also know professionals that could help you.
When you find a car reupholsterer that has some nice recommendations, ask for his work portfolio. Usually, they should be able to offer you pictures of their previous works. Before you hire someone for such a job it's best to see results with your own eyes, don't just rely on other people's recommendations or reviews.
Reupholstering costs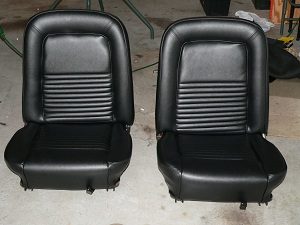 As soon as you've found a skilled upholsterer, it is time to talk about prices. Expect to pay around $1,000 for a common car model. A few factors can change the final price, one of them being the size of your car. If you think about it, it's easy to understand why the reupholstering of a small Hyundai could be cheaper than for a minivan.
The car model is another factor that can increase the final cost for a car reupholstering. This is why an old Ferrari will be harder to reupholster, which means a higher cost for the job.
The material you want to use is another factor that can increase or reduce the final cost. For example, fabric costs around $10/yard to $80/yard, while leather or other materials considered to be luxurious or stain-resistant can cost way more.
One way to reduce the final cost is to use normal fabric material and treat it with vinyl, to give it a genuine leather look.
 Reupholstering of the dashboard
One of the parts that wear and crack in time is the dashboard of your car. To fix this kind of problem you can get a spray can of vinyl paint from any local auto shop, which will set you back around $200.
Would the average working Joe afford a car reupholstering?
Usually, this type of work is very costly, especially for someone working on an average wage. We wouldn't recommend spending too much money on your car reupholstering unless it is in a state in which it would cause you too much discomfort or put you or other people in danger.
Last Updated on August 15, 2020 by qSign
https://www.thepricer.org/wp-content/uploads/2014/11/car-seats-reupholster.jpg
380
615
qSign
https://www.thepricer.org/wp-content/uploads/2016/11/pricerlogonew.png
qSign
2014-11-12 01:35:07
2020-08-15 14:44:58
Cost to Reupholster a Car