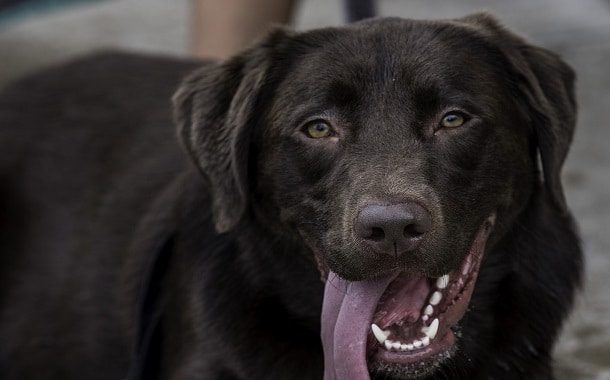 A chocolate lab is a variation of the Labrador breed that emerged throughout the 1930s. Although the chocolate lab has a pretty different look compared to the normal Labrador, these pets generally have a somewhat similar character. Weighing close to 100 pounds, the chocolate labrador is also extremely faithful to their owners, making them one of the best breeds of dogs you could get.
Just how much does a chocolate lab cost?
Typically, a chocolate lab will cost anywhere from $700 to as much as $1,200 for a pure-blooded pup older than 6 weeks. Older pets, typically older than 2 to 3 years of age can cost less than $500. The expenses truly come down to the canine's quality, the breeder, what's included in the sale, the registration, and the parents' history. When browsing the marketplace, you're going to discover some breeders breed pet dogs for fun, while others might do it for the money, often lying to their consumers to get a fast profit.
At the time of this writing, PuppyFind.com, an online puppy marketplace, has more than 1,500 listings, with rates varying from $150 to more than $1,000 for a chocolate lab.
You might also like our articles about the cost of a Golden Retriever, Irish Setter, or Greyhound Dog.
According to one extensive guide on thelabradorsite.com, the typical expense in the United States will be somewhere around $800 to $1,200.
What is going to be included in the adoption charge?
The majority of reliable breeders will usually include the registration documentation, some sort of health warranty, a health examination by a certified veterinarian, up-to-date vaccinations, and a travel cage if the pet is being delivered. Some might also include the microchip, spay/neuter, and/or starter pack with food, treats, and toys.
What are the additional expenses?
Repeating expenses, like with any other pet, will consist of food, shelter, accessories, toys, and routine/surprise veterinarian consultations. Due to the chocolate lab's size, they tend to consume more than the typical dog, usually costing the typical owner around $50 monthly to feed. Keep in mind that these pet dogs can weigh approximately 80 pounds. A healthy dog, usually, can cost around $800 yearly; nevertheless, if your pet were to come down with a severe disease, this cost might quickly double, if not triple. If you're a newbie to the canine world, then you will need to budget for the pup dog crate, bowls, bed linen, collar, leashes, toys, and training tools.
Leash training is suggested when the dog is young, and according to many owners, they are pretty easy to train; nevertheless, it still does not harm to think about local obedience training to find out the fundamentals such as sit, stay, and lay down. Likewise, you should be ready for their clumsiness as some labs will not know their own strength when moving in smaller sized locations with their strong wagging tail.
The typical chocolate lab should be brushed a minimum of once weekly and two times when you notice that they are shedding. Even if you stay up to date with the brushing, an expert grooming session will not harm and can be done monthly.
If the pet needs to be delivered through an airline company, this can cost an extra $200 to $400, depending upon the airline company and the actual distance. Some breeders, nevertheless, typically decline to deliver their young puppies via air travel and will ask to meet either midway or have you get the pups at their house.
Tips to keep in mind
If healthy, the typical chocolate lab can live 10 to 13 years and will be suitable for both warmer and cooler environments, however, many choose to live inside where they can be close to their family.
Comparable to the other Labrador types, the chocolate lab is just as mellow and is known to get along with practically anybody and anything in the neighborhood, like animals, kids, and other family pets. Due to this calm temperament, they typically do not make amazing guard dogs. According to the AKC, they are known to be extremely faithful, joyful, and adorable.
The coat will be thick, dense, short, and resistant to the majority of weather conditions. The chocolate lab's color, as the name implies, will be chocolate/brown, typically with a slight white marking on the front of the chest.
The typical shoulder height will be 20 to 25 inches and a lot of labs will weigh 55 to 85 pounds, with the male weighing somewhat more than the female.
This pet dog is known to strive on lots of exercises and will not be suitable for a smaller sized apartment or condo. The chocolate lab likes long walks with its owner, playing fetch, and even swimming in the water.
Like the majority of bigger pet breeds, according to PuppyFind.com, the chocolate lab is prone to PRA, which is an eye condition, ear infections, and hip/elbow dysplasia. They are also vulnerable to weight problems, so it is very important they are on a healthy diet plan.
When purchasing from a breeder, you should try your hardest to see the place where the pet dog was raised. If they refuse or make up any reasons, then this could be a huge warning sign because the living conditions might not appropriate for reproducing dogs.
How can you save some money?
Adoption is another alternative you can think about instead of purchasing a pet. Have a look at your regional Humane Society and even consider a regional rescue group or shelter to see if they have any pets up for adoption. This is a great method to provide an older pet with a permanent house and spend a lot less money than purchasing from a breeder who is often in it for the cash.
https://www.thepricer.org/wp-content/uploads/2021/02/chocolate-lab-cost.jpg
380
610
Alec Pow
https://www.thepricer.org/wp-content/uploads/2022/01/thePricer.png
Alec Pow
2021-02-04 08:11:58
2021-02-09 08:04:50
Chocolate Lab Cost