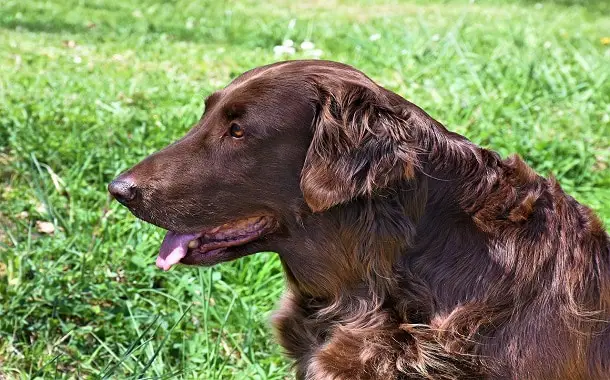 The Irish Setter, also called the Red Setter or Irish Red setter, was initially bred to aid with bird hunting and is known for its outstanding dexterity, tracking, retrieving, and pointing, making it an ideal guide pet for hunting.
Just how much does an Irish setter pup cost?
Typically, the Irish setter is going to cost anywhere from just $550 to as much as $1,300. Like the majority of breeds, the rate will truly depend upon the dog's parents, their health history, the breeder selling it, any accessories, age, quality, and geographical area. Your AKC registered Irish Setters will be around $800 to $1,200, whereas an Irish Setter that isn't known to be pure-blooded will be closer to $500 to $700.
You might also like our articles about the cost of a Pharaoh Hound, Leonberger, or Greyhound Dog.
On the main AKC Market, breeders that added their costs were charging $850 to $1,200.
At PuppyFind.com, at the time of writing this article, there were around 75 active listings, with costs varying from $600 to $1,500.
What is going to be included in a normal adoption fee?
Respectable breeders, at a minimum, will include up-to-date registration documents, up-to-date vaccinations, a licensed veterinarian examination, and a health warranty.
What are the additional expenses?
You shouldn't forget about the recurring expenses, just like for any animals, such as the food, accessories, grooming, obedience training, and veterinarian consultation. A healthy dog can easily cost $700 a year, while a pet with health issues can easily cost triple this amount.
If the pet dog is going to be delivered via plane or car, this can be an extra $200 to $400. Numerous breeders will include the carrying cage in the cost, however, you will need to spend for the transport.
Registering your pet locally can cost as much as $25 for the year.
The Irish Setter is pretty easy to train, however, this does not mean you should overlook obedience classes. At the very minimum, you should consider training your pup as early as you can to teach it at least the essentials of sit, stay, and lay down. Obedience classes can cost $100 to $200.
Due to the feathery coat, a day-to-day brushing is needed to prevent tangles and matting. They do shed a lot, so be prepared for lots of vacuum sessions. If at all possible, think about bringing your pet dog to an expert groomer at least monthly. You should be ready for costs close to $100 per expert grooming session.
Tips to keep in mind
An Irish Setter's coat is light red in color, however, when it gets older, its coat turns on a richer chestnut shade. Its coat will be short and fine from the head to the back, however, the tail, ears, legs, and chest will be feathery.
This breed can grow as high as 27 inches and weigh as much as 55 to 70 pounds, with females somewhat smaller sized than the male.
The typical life expectancy of an Irish Setter will be around 12 years typically.
Its personality, according to its owners, is known to be high-strung and filled with a lot of energy that needs to be consumed every day. They are really quick with their sense of smell and are most likely to get along with almost anybody and anything that crosses their course, constantly aspiring to please their owner. It's a smart, outgoing, extremely sweet pet.
Take into account the size of your home. They are typically not meant for smaller apartments since they tend to be rather active and move a lot. A day-to-day long vigorous walk or jog will be enough.
Typical health issues consist of hip dysplasia and hyperthyroidism. Irish Setters are also known to have lots of hereditary issues, so it is necessary to get qualified health screenings if you were to purchase from an AKC registered breeder.
Irish Setters are extremely energetic, smart, and have exceptional instincts in all circumstances. Nevertheless, they are not known to be a good watchdog and can be reckless if they do not get the correct amount of attention.
To find a reputable breeder, you can look directly on the Irish Setter Club of America site.
Similar to any other breeds, the Irish Setter is prone to separation stress and anxiety. If you let your pet dog sit alone for more than 6 to 8 hours at a time, they might end up being destructive or bark continuously.
YourPureBredPuppy.com recommends this type of dog for those who want a beautiful feathered coat, thrive on exercise, are good-natured, and are peaceful with other animals.
How can you save some money?
Despite the fact that the possibilities are pretty slim, you should think about searching at a regional shelter and/or rescue group; you might not be able to get your hands on a puppy from this breed. Even if an adult were readily available, this is a terrific option and you will be able to see what you're getting into considering that their character is already shown.
https://www.thepricer.org/wp-content/uploads/2021/02/Irish-Setter-cost.jpg
380
610
Alec Pow
https://www.thepricer.org/wp-content/uploads/2023/04/thepricerlogobig.png
Alec Pow
2021-02-03 11:21:36
2021-02-09 08:05:16
Irish Setter Cost