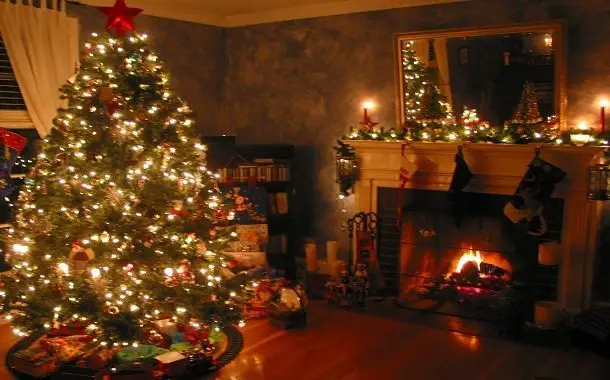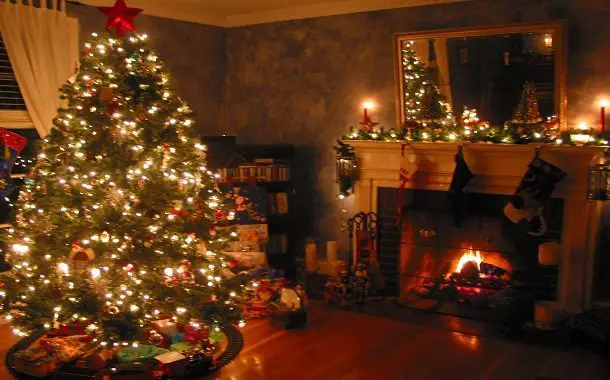 Christmas is coming and many of us don't know whether to choose a potted Christmas tree or a pre-cut tree. In addition, things can get a little complicated if we consider a third option, namely: the artificial tree. Each option has its advantages and disadvantages, but lately, the potted Christmas tree seems to be increasingly popular.
The cost of a Christmas tree depends on the type of tree you choose to buy, whether it's real (pre-cut), fake or potted and it can range from $20 or less for a small, simple tree to $500 or higher for a larger, lusher tree. In general, shopping around Christmas can bring you vast price differences but also significant savings, it all depends on how much you are willing to spend. You should take into consideration as well the cost of decorations, stands, storage, or disposal.
The average cost of an artificial tree is about $450, although there are really realistic ones with impressive sizes that are sold for $2,700 or even more. For example, Balsam Hill sells one of its premium artificial trees for a whopping $4,500! Artificial trees have an average lifespan of about 10 years.
If you're more into traditions and want a real Christmas tree (pre-cut) you should know that it has an average cost of $100, Although you can find real Christmas trees priced between $49 and $800. For example, TreeTowne claims it sells average-sized trees for $65, as well as giant trees for $800.
Prices may vary so much that you should be aware of all the variables including:
• where the tree was harvested, species, size, grade;
• the location of the retail lot;
• who is selling it;
• day of the week.
What's certain is that you can spend from $21 to more than $2,700 for a Christmas tree.
In order to have an understanding of the real difference between the cost of a real Christmas tree and a fake one note this: You can either buy a $45 real, although very small Christmas tree each year, or opt for a $500 fake tree, but you will have to use it for at least 11 years, to get your money's worth, which is way past the average lifespan of such a tree. You will also get bored with it during this long period of time.
The other option would be to buy a potted Christmas tree. It's a fact that potted trees can be more expensive than cut ones, but those on the lower end will have prices starting from about $21. Their price will depend mostly on their height. You shouldn't dismiss this idea, as more and more people go for potted Christmas trees instead of the cut ones.
A potted Christmas tree is the most ecological choice for some of the most beautiful winter holidays and it fits perfectly with the eco-trend that many embraced for several years. You can buy a potted Christmas tree for an average price of $45 to $150. On Amazon, for example, you can find potted Christmas trees priced between $21 and $170, although most of them will be priced between $45 and $100.
You will be surprised to know that the number of farms that are also renting potted trees has greatly increased in the last few years.
Also check out the cost of Christmas presents, home decorations, and Christmas family meals.
Here are some pieces of advice if you decide to choose a potted Christmas tree this year.
After the holidays, you must wait for a warmer day to plant the tree. It is recommended to be planted after the 1st of March, but until that the tree must be acclimatized. Do not take it straight outside! It is indicated to store it, for a while, in a garage, for example, or in a place away from heat but also the cold, so the transition will be done again gradually.
Regarding the advantages and disadvantages of choosing a potted Christmas tree, we can say that the main disadvantage is its cost: this type of Christmas tree is more expensive than a pre-cut one and "does not accept" to be loaded with too many ornaments and gifts. On the other hand, the great advantage is that it can be replanted and can be used in the next year.
In the end, you must choose whichever tree works best for your needs. For some families, pulling out of the box and assembling an artificial Christmas tree can be as depressing as it is for other families going to a tree farm or picking a real tree, but it's all a matter of choice because, in the end, all the Christmas trees can be beautiful additions to your Christmas decor.
Should the average working Joe get a Christmas tree?
It's always great to have a nicely decorated house during the winter holidays, especially if you have children. That being said, if you have any problems with cutting real trees, then spare whatever you can and get a fake one, that will last you around 10 years. At the end of the day, seeing your children happy will make everything worth it.
https://www.thepricer.org/wp-content/uploads/2015/12/Beautiful_christmas_tree_cost.jpg
380
610
Alec Pow
https://www.thepricer.org/wp-content/uploads/2023/04/thepricerlogobig.png
Alec Pow
2015-12-23 21:25:32
2022-10-05 07:25:37
Christmas Tree Cost