Claire's Ear Piercing Cost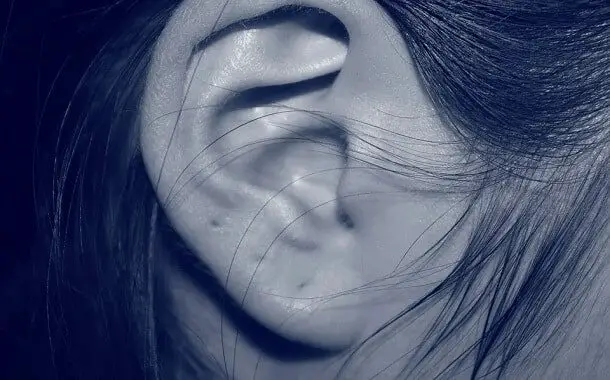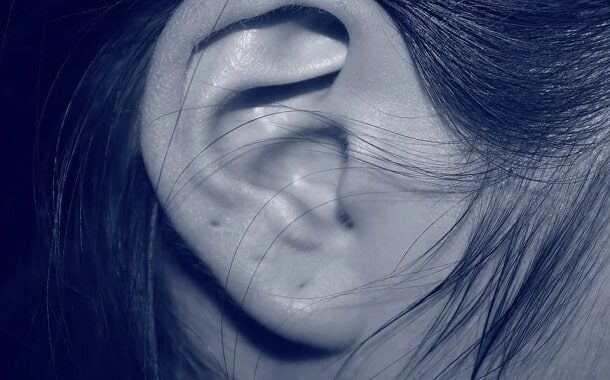 Claire's says they are the world's leading ear piercing specialists, and with more than 100 million ears pierced by them since 1978, it is hard to disagree. They have been in business for over thirty years now and continue to pierce people's ears to this day. So how much it costs to get your ears pierced at Claire's?
How Much Does Claire's Ear Piercing Cost?
As stated on their website, ear piercings done by Claire's employees are free if you get the piercing kit from the store. The price of a starter kit starts at around $19 and will only go up from there. It will usually depend on the kit you want to go for. The usual kit will have to include the piercing earrings or studs and an aftercare solution or lotion.
This price could be much more, depending on the type of earring you choose. For instance, if you wanted a nose piercing or cartilage piercing instead of your standard dual lobe piercings then there will be an additional fee that can range anywhere from $10 to even $20.
Also, if you were to get gold piercings instead of the basic ones found in the kit, the price would also increase. It should also be noted here that all prices are subject to change and it's always best practice to call ahead before making plans. You can also check out their official website for the full list of kits and their prices.
Racked's "Claire's Is Still the Best Place to Get Your Ears Pierced" piece provides readers with a comprehensive list of everything they need before their piercing appointment. You should be prepared for about $30 for an earring post that is sterling silver or slightly more than 60 dollars if you want a stud made out of gold.
You might also like our articles about the cost of nose piercings, industrial piercings, or gauge ear piercings.
What should be included in the ear piercing cost at Claire's?
All ear piercings are done in-store, and there's no need to make an appointment. But if you still want a specific location for your piercing, contact the store of choice ahead of time so they can prepare their tools accordingly.
The company uses only sterile pre-packaged jewelry made from stainless steel with sharp ends that won't rust over time or damage sensitive tissue – these are all requirements of being state-approved. Their instruments ensure both comfort and quickness during every process which translates into great aesthetic results.
The company offers a safe and hygienic piercing experience, using single-use disposable sterilized cartridges. The Studex System 75 instrument is made from high-quality material that provides an effective result without any human contact ever occurring with the earrings or the instruments.
This sterile system ensures no pain as well; all of these packages come with backing installed for convenience after completion in order to avoid adjustments needed later on down the line.
In order to make your nose piercing experience as painless and easy as possible, the company only uses Medisept Nose Piercing System. With this system, you never have contact with any part of the needle or cartridge making it a completely sanitary procedure.
Factors that influence the price of ear piercing in general
1. The Place Where the Piercing Is Done
You can get a new piercing in a piercing salon, a tattoo parlor, or even at a booth in a mall. Your budget and your general preferences will usually dictate the place where you decide to get it done. However, you should keep in mind never to compromise the quality of the services and the hygiene of the place for the final price.
This is why it is always better to go to places like Claires or Walmart so that you avoid getting an infection and reduce the healing time to the max. And although these places won't be able to match your neighborhood piercer that pierces in their living room, their rates are still fairly low.
2. The Type of Piercing
It might be pretty hard to know what type of ear piercing suits you, as there are quite a few different types you can pick from. The specific type you pick will not only influence the price but also the pain caliber and the healing period. And on top of all, the recommended aftercare will also differ based on this. To make an educated decision, it is always recommended that you know the different ear piercings out there and their prices.
Below you will find a list of common piercings along with expected prices for each:
| | | |
| --- | --- | --- |
| Piercing Type | Minimum Price | Maximum Price |
| Orbital | $30 | $45 |
| Auricle | $20 | $25 |
| Tragus | $40 | $55 |
| Rook | $40 | $55 |
| Conch | $50 | $80 |
| Cartilage | $25 | $55 |
Keep in mind that these prices can differ based on the location and the type of jewelry you're getting.
3. Types of Jewelry Used
When it comes to the first jewelry you're getting with your piercing, you should let the professional determine what works best, as different types of jewelry will affect skin sensitivity differently. You will be pointed towards surgical steel, hyper-allergenic, or noble earrings, depending on your budget, your preferences, and your skin's sensitivity.
If you know you have very sensitive skin, then you should know some things when picking your desired earrings. Here are some of the most important things to know:
For aftercare, make sure you buy the right products, as some might worsen your sensitivity issues.
You can get hypoallergenic earrings even if you don't have a lot of money, as they aren't as expensive as you might think. Some can be found for as low as $6.
There are earrings made especially for sensitive skin and these have no nickel in their composition.
Even if you have skin sensitivity, you will still be able to find quite a few types of affordable accessories for most jewelry types. Tattoo parlors are your biggest friends when it comes to hypoallergenic jewelry.
Platinum jewelry will be slightly more expensive than Titanium-made jewelry, although both of them are pretty trendy.
Gold and silver jewelry, as well as jewelry made from other noble metals, will almost never irritate your skin.
You will have a lot of different types of earrings you can pick from, depending on your individual preferences. A few examples are ear crawlers, ear jackets, ear cuffs, magnetic earrings, clip-on, dangle, and drop earrings, hoops, studs, and so on. Each of these types will come in hundreds of designs, each with its own price tag.
4. The Type of Ear-Piercing Technique Used
You should know that not all ear piercing techniques will damage the ear area in the same way, which means they also have different healing processes and timelines. Techniques that use sterile needles will usually be more expensive than the usage of piercing tools.
Piercing alternatives
Cartilage – Cartilage piercings are often done on the top of your ear, where it naturally curves. Before getting pierced, an employee will talk to you about the process and help pick out a location for placement. For this option age restrictions may apply; many cartilage piercing stores only allow people 13 or older in their store – please check with them before going in to get one so that they can make sure everything is ready when you arrive.
Dual lobe – Dual lobe piercings are for children or those who want a more "daring" look. With two specialists performing the procedure simultaneously, this piercing is great for people that are nervous about the piercing process, especially younger children.
Nose – Nose piercings are typically only available at certain stores, so contact your local store to see if they offer them. The selection is limited but it could be worth a shot.
Important things to consider
Claire's employees are not only fully trained to pierce ears, but they also adhere to all safety standards and regulations.
https://www.thepricer.org/wp-content/uploads/2021/08/claire-s-ear-piercing-cost.jpg
380
610
Alec Pow
https://www.thepricer.org/wp-content/uploads/2023/04/thepricerlogobig.png
Alec Pow
2021-08-03 11:26:21
2023-03-24 14:04:53
Claire's Ear Piercing Cost