Clock repair work might be required for a lot of reasons. Whether it's a grandfather clock or smaller-sized antique clocks, the parts tend to deteriorate with time. Considering that these clocks can be pretty valuable, it would be a waste to put them away when they will stop working properly. Instead, there are experts out there who can carry out repair work for a certain price.
Just how much does clock repair work cost?
The expense of clock repair work will depend upon the repair job that will have to be done, the complexity of the repair work, the kind of clock, and the expert carrying out the project. Typically, the expense to have a clock fixed can range anywhere from $25 to as much as $2,500+. Standard oiling and adjusting can cost around $100, while substantial repair work and overhauls can start at $250 and only go up from there. You can check out our table below to see what the typical clock repair work could end up costing you.
If the gears and suspension will have to be changed in full, for instance, the cost can be rather high; nevertheless, if the clock needs a simpler tune-up and polish, the rate can be anywhere from $25 to $75.
A cuckoo clock, typically, can cost $200 to $400 to fix. A clock with animation will generally cost 30 to half more than one without any animations. Likewise, the more weights that the clock has, the greater the cost can be.
You might also like our articles about the cost to reupholster a chair, reupholster a couch, and repair dry rot.
An individual on MerchantCircle, for example, asked this very question. One merchant stated they would come to your house, take apart the movement and ultrasonically go through cleaning it for $160 or $180 if bushings were to be needed. Another one noted that cleaning, looking for broken parts, oiling, and lubing it up would cost $160, however, if you were to require extensive repair work, the costs could be in the $350 to $1,5000 range, depending upon the age and the brand name of the clock.
Type Of Repair Work with Average Price
Time only clock – $180 to $300
Clock with an hour strike – $320 to $400
Clock with an hour strike and tune – $380 to $500
Anniversary clocks – $145 to $200
Cuckoo clock overhaul – $150 to $400, depending upon the number of weights
Bushings – $10 to $30 each
Pivot replacement – $65 to $110 per pivot
Eliminating the excessive amount of oil – $30 to $50
Clean, re-assemble and control grandfather clock – $150 to $850, depending upon weights and type.
Grandfather clock setup – $60 to $150
Home call – $55 to $100 within 25 miles ($1-$ 2 per extra mile)
Spring replacement $10 to $30 per spring
Fixing damaged teeth – $10 to $30 per tooth
Developing a brand-new gear – $50 to $250 per equipment
Wooden work clocks – $300 to $400
Fusee Clocks – $250 to $450
Ships Bell Clocks – $200 to $350
Carriage Clocks – $250 to $400
Set up brand-new mechanical movements – $150 to $350 + the expense of a brand-new movement
Grandfather clock overhaul – $550 to $2,500, depending upon the range of trains
Clock repair work explained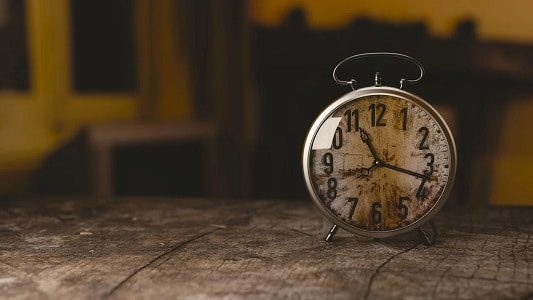 Almost all clock repair work will need an overhaul unless it's seen as easy repair work. An overhaul will consist of a total disassembly, extensive cleaning, pivot cleaning, brand-new bushings, hook tightening ups, click rivet tightening ups, correcting the alignment of bent teeth, lubrication, oiling, reassembling, and re-testing. Typically, to make a dirty and used clock run well, a total overhaul is generally needed.
In addition to this repair work, these specialists can also move grandfather clocks or even pack them for a future relocation or shipment.
The majority of specialists ought to consist of a guarantee that can last approximately 3 years. This service warranty will cover parts and labor. That way, if something fails, it can be fixed at no charge.
What are the additional expenses?
If you choose to deliver the clock out of state, shipping and insurance coverage charges could apply. A smaller sized clock can cost $25 to $65 to deliver while a bigger clock, such as a grandfather clock, can cost hundreds in shipping expenses.
Repair work that needs to be finished in a set time can contribute to the overall costs, frequently being closer to half of the full price.
Many clock shops will be available for house calls to a specific range. House calls can have prices that start at $55 and can increase depending upon the miles to travel.
Tips to keep in mind
A trustworthy clock shop will typically have a big backlog. Talk with the store to see how long it will take to get your clock back. You shouldn't be shocked if you will learn that it can use up to 3 months.
A lot of specialists can provide a quote over the phone. All you will need to give them is a description of the issue if you already know what's wrong. Even if you're not sure, you can discuss the symptoms.
How can you save money?
Some clock repair projects are fairly simple. Look for the issue online, and see if you can find any info on how to repair it yourself. Try to find videos and how-to guides. If you feel comfortable enough with the repair work, parts can cost as low as a couple of dollars.
Do your research and see if the clock deserves the cost of repair work. Check the costs of brand-new clocks online to see if you can get a replacement for a much better price. The only time that individuals tend to fix a clock is if it has some sort of sentimental value.
If you have the ability to bring a clock to the shop, the majority of experts will be able to provide a quote totally free.
https://www.thepricer.org/wp-content/uploads/2020/11/repair-a-clock-cost.jpg
380
610
Alec Pow
https://www.thepricer.org/wp-content/uploads/2023/04/thepricerlogobig.png
Alec Pow
2020-11-02 13:34:05
2020-11-02 13:34:05
Clock Repair Cost