Coke Freestyle Machine Cost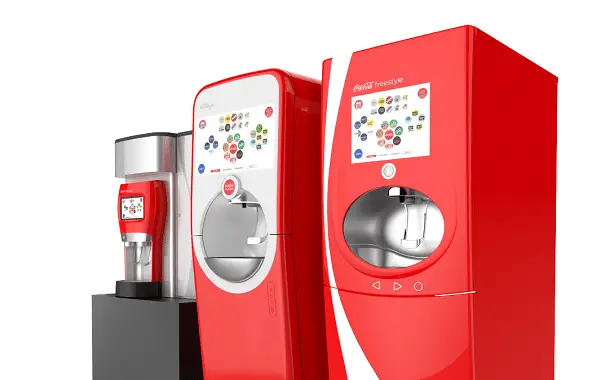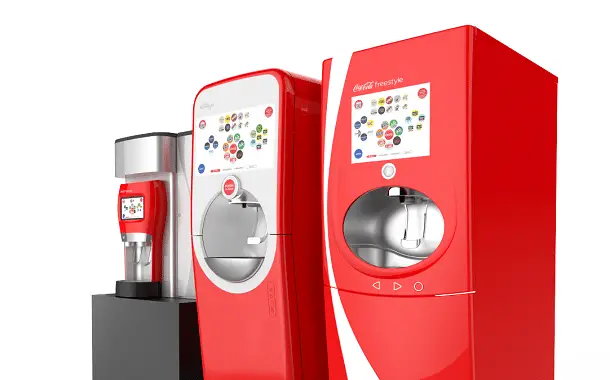 Coca-Cola, the popular soda company, introduced the Coke Freestyle machines in 2009. This is one of the most versatile soda dispensers, being able to independently disperse over 100 different Coke-branded items. This machine is great for companies to get and use as a substitute for the usual water fountains, to attract clients and offer employees a cold beverage. Being able to offer over 100 options of drinks every time it is used is what makes this piece of equipment so popular.
How Much Does a Coke Freestyle Machine Cost?
You will have two options when it comes to getting a Coke Freestyle Machine. You can either buy it at its full price or rent it from Coca-Cola and pay a monthly fee.
If you want to pay it in full in advance, then according to the Atlanta Journal and Constitution, you should be prepared to pay at least $2,000 on a basic Coke Freestyle model. According to the same article, it isn't unusual for the price to go as high as $11,500 for newer models when you take into account the needed renovating elements, as well as transportation, installation, and maintenance of the Freestyle equipment.
An user from Quora, on the other hand, said that the freestyle machine can reach a price of $21,000 delivered and installed because you will have to hook it up to water to be able to use it. The good news, according to the same Quora answer, is that you might be able to negotiate this price and get it to a lower number.
As long as you can guarantee a specific volume, Coke will lease the Freestyle Machine to you for about $350 per month. This monthly expense will only cover the rent of the machine. Aside from this, you will have to buy all the needed consumables and the concentrate for each soda. You might also need to get a plumber or an expert to run the pipes needed by the equipment. If you are to take into account all of the consumables and additional expenses, the operating cost will be at least 30% more than what you'd spend on a standard soda fountain.
You should also read about the cost of Home Depot truck rental, business launch, and idea patenting.
If you want to know more about the costs related to the Coke Freestyle machine, its usage, and maintenance, then it is best to get in touch with the Coca-Cola company and figure out whether this is for you or not. However, keep in mind that the company might reject your request to become a partner, depending on whether you are qualified However, the company will certainly be assessing if your business is eligible for the installation, mostly based on your location and expected customer flow. Head over to Coca-ColaFreestyle.com or go to your closest Coca-Cola office to get official information.
Coke Freestyle review
The Coca-cola company will have to assess your business and then decide whether you can get a Coke Freestyle machine or not. Believe it or not, They are very picky about who gets to use their fountain units. If you're not working with big volumes of sales, then getting a machine might be more difficult than you think. So you are at the mercy of Coca-Cola regarding whether your business deserves to become a partner or not. If you do get approved for this program, then they will send someone to install the machine.
Currently, there are three models of the Coke Freestyle machine:
Self-Serve 7100
Above Countertop: Yes
Drinks Per Day: 40
Dimensions (inches): H = 39-43
W = 30
D = 33.4-35.7
Crew-Serve 8100
Above Countertop: Yes
Drinks Per Day: 100
Dimensions (inches): H = 72
W = 25
D = 33
Self-Serve 9100
Drinks Per Day: 100
Dimensions (inches): H = 73.75
W = 25.5
D = 35.5
All Coke Freestyle machines will have the base products Coke, Coke Zero, Diet Coke, Fanta, Dr. Pepper, Diet Dr. Pepper, Diet Root Beer, Root Beer, Mello Yello Absolutely No, Mello Yello, Sprite Zero, Sprite, water, Minute Housemaid, Ginger Ale, Powerade, and Hi-C. As soon as a customer picks a base product, they will also be able to pick between flavor choices like grape, vanilla, raspberry, orange, fruit strike, like, and cherry. Depending on the base item you go for, you might or might not have all of the flavor choices.
Additional costs to prepare for
Concentrates
In order to disperse effectively and be prepared for whatever taste combination customers want to pick, the equipment will need a big range of concentrates. Each of the base items will need its own concentrate, as well as the flavors that will go into creating each drink.
The installation of the device
The machine will be installed by professionals that are authorized by the Coca-Cola company. This is a one-time cost that should be taken into account when you're budgeting for the Coke Freestyle machine.
Prices for rebuilding
Getting the device installed and working isn't as easy as you might think, as it is pretty large. This is why it isn't unusual for you to need to rebuild closets, remodel flooring and pipes, and even cut counterparts to ensure it can be set up properly. This will translate into a rather high cost of labor, as this job should be done by professionals.
Tips to know
The machines are currently located with many significant Coca-Cola partners as well as retail stores as a part of a steady and continuous deployment. Nonetheless, only a few are available for leasing. You can locate these machines in some restaurants, movie theaters, food courts, and so on.
Depending on the location or venue, drinks in the equipment will usually cost around $3.
When it comes to the rate of the drinks, the super-strong concentrate is much more expensive than the routine concentrates on traditional types of equipment. To compensate, Coca-Cola advises restaurants as well as various other shops running the machine to rise beverage prices a little.
The Coca-Cola Freestyle machine features over 125 distinct Coca-Cola beverages.
You can browse through the website of Coca-Cola Freestyle and locate the closest machine in your area. All you have to do is give your area zip code and a topographic map will pop up with the details of the machine.
How can I save money?
Do your long-term estimations. Make sure that the money you use to purchase the equipment will aid you to get more in the long run. Make sure to value your beverages appropriately. You need to make them cost-effective enough that customers will want to buy them, yet expensive enough to help you cover the costs of your brand-new machine.
Buying the equipment as opposed to leasing it will absolutely save you cash in the future. To lease the machine, you will still need to do some modifications for it to be set up. If the average cost to lease the equipment is $300 each month and the equipment can be bought for around $2,000, you can have a paid-off machine in the next 7 months of leasing if you buy it.
How many flavors are in a Coke Freestyle machine?
A Freestyle unit that has a footprint similar to the usual vending machine will be able to dispense 126 different types of beverages, both non-carbonated and carbonated. It will use micro-dosing to blend one or more ingredients that are concentrated in 46 US fl oz (1.36 L) packets that have a combination of sweetener and water, at the point of beverage dispersion. This is done to avoid the usage of the usual 5 US gal (18.9 L) boxes of syrup, commonly referred to as bag-in-a-box.
Does Pepsi have a freestyle machine?
The short answer is yes. Pepsi launched a machine called Pepsi Spire as a main competitor of Coca-Cola Freestyle. This device by PepsiCo is a soda fountain with a touchscreen display. Currently, Retailers can find the Spire machine in two models, 2.0 and 5.0.
https://www.thepricer.org/wp-content/uploads/2020/07/coca-cola-freestyle-machine.png
380
610
Alec Pow
https://www.thepricer.org/wp-content/uploads/2023/04/thepricerlogobig.png
Alec Pow
2020-08-02 07:10:26
2023-02-19 23:38:29
Coke Freestyle Machine Cost