Cost of Recharging a Fire Extinguisher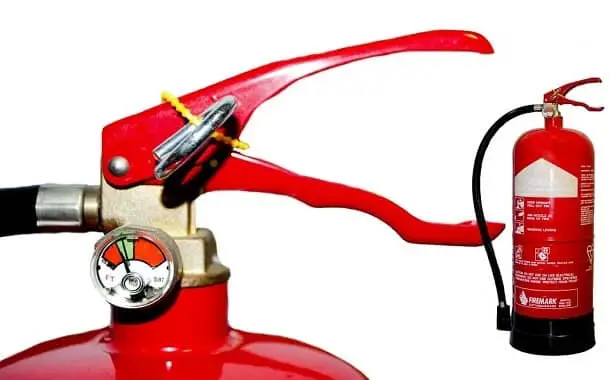 Recharging a fire extinguisher is an important and often overlooked part of the process. This service should be done inside commercial buildings that have larger units that use dry chemical substances so they can stay in compliance with safety codes. Recharge services are usually inexpensive, but prices vary depending on how many fire extinguishers need to be serviced, the type of fire extinguishers, as well as the professional that takes on the job.
How much does recharging a fire extinguisher cost?
A single fire extinguisher recharge will usually be priced at anywhere from $15 to $30. This will ultimately depend on the extinguisher type and its size. Most of the time, a recharge will be cheaper than buying a brand new extinguisher.
The fire station in Fridley, Minnesota, for example, offers a convenient way for residents to drop their fire extinguishers off and have them recharged. The fees vary depending on the size of the extinguisher belonging to that household but can range anywhere from $9 -$19 per recharge. On the other hand, one company we found during our research, charged customers about $15 for each charge with an additional fee of $2-$3 per pound for chemicals used during this process.
You might also like our articles about the cost of a fire hydrant, a fire extinguisher ball, or a commercial fire sprinkler system.
| Quantity | Average Price |
| --- | --- |
| CO2: 1 to 5 pounds | $20 to $30 |
| CO2: 6 to 10 pounds | $25 to $35 |
| CO2: 11 to 15 pounds | $28 to $40 |
| CO2: 16 to 20 pounds | $30 to $45 |
| Dry Chemical: 1 to 3 pounds | $15 to $25 |
| Dry Chemical: 4 to 5 pounds | $20 to $30 |
| Dry Chemical: 6 to 10 pounds | $30 to $40 |
| Dry Chemical: 11 to 20 pounds | $45 to $60 |
Recharging a fire extinguisher
During recharge, the extinguisher is refilled with a new agent and this process should only take around 10 to 20 minutes.
Recharging services are usually dealt with by local fire stations or via private companies that have partnerships with manufacturers of these devices; most times recharging will be handled by professionals who specialize in such work.
Remember that single-use fire extinguishers aren't made to be recharged. To find out if your fire extinguisher can be recharged, look for a metal gauge on the top of it. If it's a plastic one, then you should throw the whole extinguisher away and purchase a different one.
Any additional expenses to consider?
Old and outdated extinguishers cannot be recharged, which means that you will have to replace it if it is damaged beyond repair. A new one will usually only cost around $15 to $50. If you also want to have the extinguisher tested as you get it recharged, then you should expect an additional expense of around $5 to $15, depending on the unit.
Regular maintenance of a fire extinguisher is essential to ensure that it will be effective in the event of an emergency. A good rule-of-thumb for these visits is every six or eight years, with inspections costing anywhere from $30-$50 for each visit.
Any way of spending less?
When looking for a fire extinguisher, it may be easier to invest in one that is already charged rather than having the old canister recharged. There are some risks involved with performing such tasks anyway. On Stack Exchange, for example, someone who had experience repairing these types of devices said they would not recommend restoring an older unit because cracks could form around the plastic/nylon heads, leading to potential leaks.
Some extinguishers come with valves that will enable them to get refilled. You can always contact your local fire station to ask any question regarding fire extinguisher recharging, to make sure you're on top of all the steps that will be required.
https://www.thepricer.org/wp-content/uploads/2021/08/fire-extinguisher-cost.jpg
380
610
Alec Pow
https://www.thepricer.org/wp-content/uploads/2023/04/thepricerlogobig.png
Alec Pow
2021-08-02 11:03:34
2021-08-02 11:03:34
Cost of Recharging a Fire Extinguisher