Shipping a Car Overseas Cost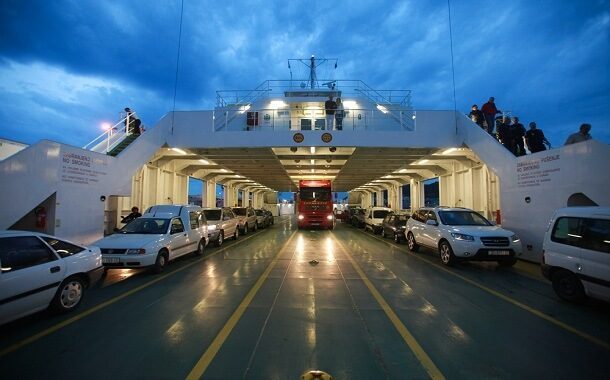 It is hard to say exactly how much it costs to ship a car overseas because in most cases it depends on different factors like the shipping destination, the size of the car, its operating condition, etc.. You should know that you will pay much less if the car is closer to the shipping terminal comparing with those located far from the terminals. At first sight, it may seem a bit overwhelming but take into consideration that thousand people ship their cars every day, so it shouldn't be that hard.
Typical costs:
The shipping costs from the U.S. to Europe for a compact car will usually start at around $750.
In case you want to have a larger automobile shipped, the price will increase rapidly. for a full-sized SUV, the price will start from about $2,000.
If you want to ship a standard-sized car from the U.S. to Australia the costs are around $2,950.
Usually, when you ship a car overseas it's shipped in an ocean container, but you can make use of the extra space, for example, you can use it for personal goods that will be shipped along with your car. If you choose to ship also personal goods to Australia expect to pay around $3,200 for a 20-foot container. This one can be used for a car and some small items, or you can choose a bigger container of about 40 feet that can hold up to 47,500 pounds for about $4,600.
If you are wondering about the shipping time, you should ask the company you choose to ship your car with. It all depends on the location your car is being shipped to. It may take a few days or maybe a few weeks. Anyhow, the company should provide you all the information you need, even if there are pricing issues, in case your car is being shipped to an unusual location or a very far one.
Planning to Ship Your Car to a Colder Country? Here's How Much Do Snow Tires Cost
You can ship your car from different major U.S. cities like:
• Charleston, South Carolina;
• New York City, New York;
• San Francisco and Los Angeles in California;
• Norfolk, Virginia;
• Jacksonville or Miami in Florida;
• Wilmington, Delaware, and Baltimore, Maryland, and many others.
If the car is not near a terminal, a local auto mover or the overseas shipper can bring it to the terminal for a fee. This cost depends on the distance the car has to be transported from its location to the shipping dock, and the price starts from $100 and can go up to $900.
Additional costs:
Take into account that the cars manufactured in the U.S. must meet the safety standards of the destination country. You should also know that if you need to repair or to replace some parts they may be very pricey in another country or it may take a while to come by.
Another extra cost is the shipping insurance that reaches 1.5% -2.5% of the car's value or $300 up to $500 for a $20,000 car.
The overseas shipper should also tell you about the entry taxes in Europe that can cost around $200/ 150€.
You'll Need Car Insurance to Ship it Overseas. Check Out The Price for Car Insurance
Should the average working Joe ship their car overseas?
It all depends on how long you're planning to stay overseas. If you're just going on a vacation or for a short period of time, then shipping your car could prove to be pretty expensive. If on the other hand, you plan to spend a longer period of time or even move overseas, even if the fees for moving your car could seem really high, the price of shipping it will obviously be smaller than the cost of a new vehicle.
https://www.thepricer.org/wp-content/uploads/2015/09/cost-to-ship-your-car.jpg
380
610
Alec Pow
https://www.thepricer.org/wp-content/uploads/2023/04/thepricerlogobig.png
Alec Pow
2015-09-18 18:17:29
2020-08-18 15:05:22
Shipping a Car Overseas Cost