Golden Corral Cost Per Person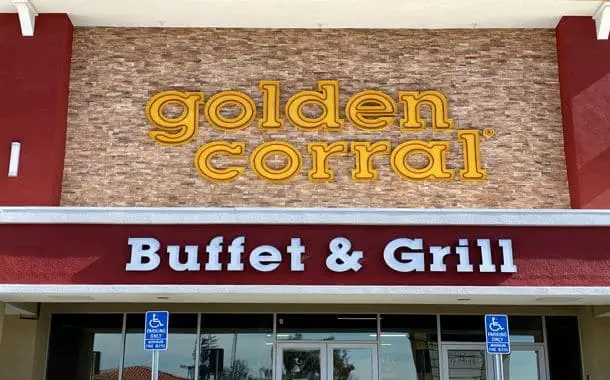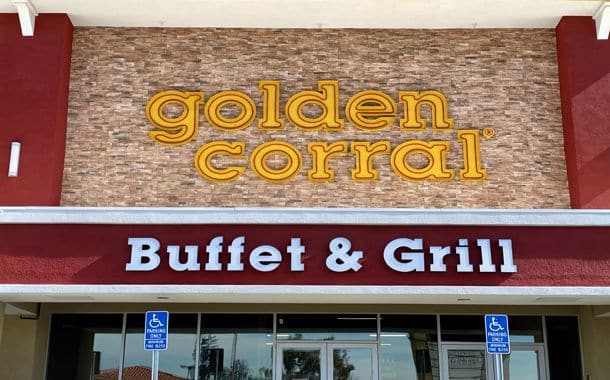 Golden Corral is an American chain of dining establishments that serves breakfast, lunch, and dinner as a buffet and is a privately-owned business with 480 restaurants in 41 states in the United States.
Since it is a buffet setting, as you might already know, it is all-you-can-eat for everyone, all throughout the day.
Just how much does it cost to eat at the Golden Corral buffet?
You might also like our articles about the cost to eat at Hell's Kitchen, at Bellerive Country Club, or at Exmoor Country Club.
Lunch and dinner at Golden Corral will cost you somewhere between $7 and $14 per individual. The expenses are going to depend upon the time of the day, geographical area, and whether any promos are happening. Breakfast normally differs depending upon the location of the restaurant, however, it typically costs less than $10. Kids, who are 3 years and younger, are not charged for breakfast. Breakfast for kids who are older than 3 will cost somewhere around $7. They also offer supper promo and golden offers at decreased rates for couples during particular holidays all throughout the year.
| Buffet | Price Average |
| --- | --- |
| Breakfast (Saturday & Sunday Until 11AM) | $9 |
| Lunch (Monday – Saturday 11AM – 4PM) | $9 |
| Dinner (Monday – Thursday 4PM – Close) | $12 |
| Dinner (Friday – Saturday 4 PM – Close Sunday 11 AM – Close) | $14 |
| Kids Under 3 | FREE |
| Kids Ages 4-8 | $6 |
| Kids Ages 9-12 | $7 |
KEEP IN MIND: Elderly individuals pay about $1 less than the adult costs that we pointed out above. Remember that this is only an estimate as the costs might be somewhat different in your area. Also, these costs might go up or down throughout unique promos during significant holidays such as Thanksgiving, Christmas or Easter, for instance.
If you wish to get food to go, they will charge about $7 per pound, according to those who already took advantage of such services.
According to some online forum members on a TasteofHome thread, they were charged anywhere from $7 to $13 per individual for dinner.
Golden Corral buffet details
The unlimited breakfast buffet will include made-to-order omelets, pancakes, sausage, bacon, fruit, French toast and more.
The unlimited lunch buffet includes a wide range of home-style classics, consisting of meatloaf, chicken, mac and cheese, mashed potatoes, salad and lots of other random options, depending upon the time of year.
The unlimited supper buffet, once again, depending upon the existing promo and season, can consist of grilled-to-order steaks, pork, shrimp, chicken, seafood and veggies.
All buffets will also feature newly baked bread, rolls, cakes, pies, cookies, brownies, pastries, and ice cream.
To see what's readily available as menu options when you plan to visit, you can check out the main Golden Corral menu choices page.
What are the additional expenses?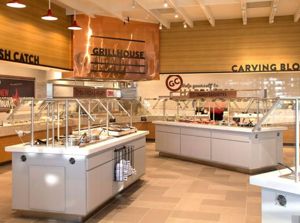 Beverages are usually seen as a surcharge as the buffet costs do not include beverages. Beverages will generally cost $2 to $3.
While optional, a tip will not be included in the buffet rates and is strongly recommended. Many people tip a bit less at a buffet because the waitresses will not do as much work. Nevertheless, bear in mind that they still serve and refill your beverages and clear your table of dirty plates at any time they need to be cleared.
Tips to keep in mind
For big groups, you can always reserve an appointment beforehand through their site, and you can find specific locations of any of its restaurants utilizing the Golden Corral location finder.
Every November, they hold an appreciation dinner for the military. They also have special deals for kids and club members during their birthdays, consisting of appetizers and cakes. If you go enough throughout the year, it's a good idea to register for their e-mail newsletter.
Golden Corral nutrition can be found by utilizing the drop-down menu on the main site.
How can you save some money?
Think about purchasing discounted gift cards online through websites like Groupon or Raise. For instance, at the time of this writing, we had the ability to get gift cards for approximately 10% off.
From time to time, you might be able to get vouchers or discount rates online via simple searches. For instance, with one offer, you can submit a card on their site, and after registering, you can get a discount coupon through your e-mail.
Seniors always get discount rates at the restaurants. They also run senior early riser specials and a loyal consumer program.
You can also get your hands on discount coupons with the help of regional newspapers and/or voucher circulars, or you can acquire vouchers online on eBay. Before you get a discount coupon, you should always check the limitations and take a look at the small print.
You should also try to get to the dining establishment before they switch to dinner, which is typically before 4 p.m. at a lot of locations. While the lunch choice might be smaller sized, the expenses will be around half the price of dinner.
https://www.thepricer.org/wp-content/uploads/2021/03/golden-corral-buffet-cost.jpg
380
610
Alec Pow
https://www.thepricer.org/wp-content/uploads/2022/01/thePricer.png
Alec Pow
2021-03-08 09:57:35
2021-03-08 09:57:35
Golden Corral Cost Per Person