How Much Does a BJ Membership Cost?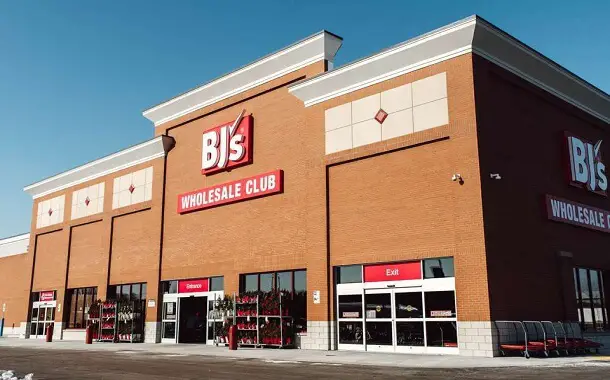 The BJ's Wholesale Club is a leading warehouse club operator with locations mainly on the east coast of the United States. This is a membership-only warehouse club chain, like Sam's Club and Costco.
They provide significant value to more than 6.8 million members, consistently offering 25 percent or more savings on a typical basket of manufacturer-branded groceries compared to traditional concurrent wholesale stores.
How Much Does a BJ Membership Cost?
Similar to other wholesale clubs, BJ's offers two types of club memberships you can choose from; The BJ's Perks Rewards membership, which costs around $110 per year, and the Inner Circle card, which comes at the price of almost $55 per year.
However, these costs are often reduced, depending on the time of the year. For instance, occasionally you can find a BJ membership on Groupon.com for a discount of up to 50% off.
BJ's wholesale membership short presentation
There are two main membership options offered by BJ's Wholesale Club: the BJ's Perks Rewards card and the Inner Circle membership.
The Inner Circle option supplies a household card at no additional cost and one primary membership card. You can buy up to three supplemental memberships for the same household.
Business membership includes one business free supplemental card, offered at no extra cost, and one primary business card. You can purchase up to eight supplemental business cards.
You might also like our articles on the cost of Walmart Plus.
The BJ's Perks Reward card provides the same advantages as the Inner Circle card, but you will get 2% cash back with each purchase made at BJs.com and in the club.
Other membership options offered by the BJ's Wholesale Club include:
Military Membership, which is offered to active-duty military personnel and verified veterans and their families to honor their great service;
Healthcare and Medical Professionals, which is offered to verified healthcare workers for their dedication to the wellness of their community;
Educational Membership, which is dedicated to verified educators, staff, and teachers;
Student Membership, which helps students save money on university and college essentials, so they can focus on their education.
According to the BJ's company, all members will take advantage of low fuel prices (pay just 2¢ per gallon with BJ's Fuel Savers Program), up to 25% off grocery store prices, more than twenty exclusive services (including BJ's Tires Center®, BJ's Optical®, BJ's Travel®, Home Improvement, Car Rental), coupons, fresh choices, that includes a huge selection of fresh, amazing produce, and exclusive club brands.
Which are the additional expenses?
You should be prepared to pay another $30 for each supplemental member you would like to add beyond the first two members. Each BJ's Wholesale Club member is allowed to have up to three supplemental members.
Important things to consider about the membership deals
BJ's Wholesale Club offers non-members a One Day Shopping Pass. A surcharge of 20% will be applied to the purchase made by non-members, except for alcohol.
This wholesale club accepts manufacturers' coupons for items purchased from any of the club locations where the item is sold. However, BJ's Wholesale Club may put a limit on the number of coupons redeemed per transaction and per item.
BJs Wholesale Club accepts a large variety of payment options, such as Discover® Network, Visa®, American Express®, BJ's Visa® Card, and MasterCard®. These payment options are accepted both for online shopping at BJs.com and at BJ's Warehouse Clubs. In the club's physical locations are accepted EBT, cash, debit cards, and checks.
Tips for saving money
Take into consideration upgrading your BJ membership before the expiration date. The cost would be around $45 if upgraded nine months before the expiration, $18 if upgraded three months before, and $28 if upgraded six months prior.
Also, take into consideration using the eBates.com website to get cash back on your purchase, if you plan on shopping online.
You can get up to 5% cash back on BJ's purchases if you use one of the credit card options offered by BJ's.
When making purchases, use both the manufacturers' and BJ's in-Club coupons. Check the official BJ's and manufacturer's websites to see which monthly coupons are available.
A great money saver is the BJ's Mobile App, which you can download on your smartphone for loading digital coupons directly on your Membership Card.
https://www.thepricer.org/wp-content/uploads/2023/06/BJ-Membership-cost.jpg
380
610
Alec Pow
https://www.thepricer.org/wp-content/uploads/2023/04/thepricerlogobig.png
Alec Pow
2023-06-08 06:28:33
2023-06-27 11:54:32
How Much Does a BJ Membership Cost?