How Much Does BBB Membership Cost?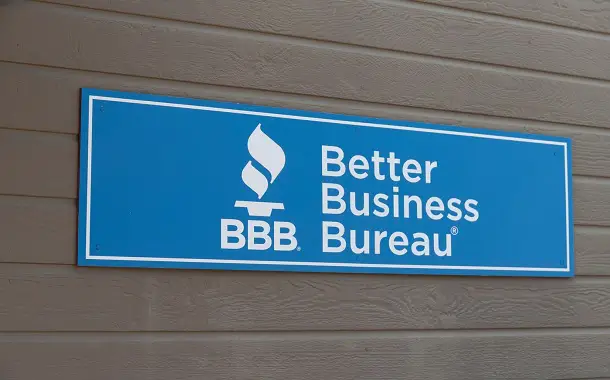 The Better Business Bureau also called BBB, is a nonprofit organization that accredits reliable and high-quality companies. Their mission is to strengthen your business's online and offline presence, increasing marketplace trust. To enjoy BBB's benefits and accreditation, membership is required, and it comes at a yearly fee.
The cost of a BBB membership is determined by the number of employees and the geographical location of the firm.  For precise pricing details, get in touch with the BBB office closest to you or visit their website.
How much does BBB membership cost?
The BBB membership has an annual fee between $500 and $3,000+ per year depending on their location and the number of employees. Also, there is a one-time application fee of $75 for all types of companies. For an accurate price, visit the BBB website. To receive a quotation, please select your location.
In the table below, we have listed the average costs based on the size of the company. As we stated above, the fees may vary based on your location.
| Employees | Annual BBB Accreditation fee |
| --- | --- |
| 1-3 | $485 to $510 |
| 4-7 | $530 to $585 |
| 8-10 | $590 to $660 |
| 11-49 | $670 to $850 |
| 50-99 | $860 to $1,035 |
| 100-200 | $1,050 to $1,225 |
| 201-500 | $1,250 to $1,680 |
| 501-1000 | $1,700 to $2,300 |
| 1001+ | $3,000+ |
On the official website of the BBB organization, there are listed three plans, each having its own benefits. The first plan is the BBB Starter Plan available for companies with 1-49 employees which starts from $20 per month. The second is the BBB+ Plan starting from $49 per month and the third plan is the BBB MAX Plan, starting from $70 per month. To learn more about which plan is right for your business and its associated costs, you can visit BBB's official website (BBB Serving E. MA, ME, RI & VT Membership Plans) or contact one of your local chapters.
BBB membership overview
For the purpose of becoming an accredited member of BBB, first, you have to make sure that your business meets their standards. After being accepted, you must fill out a form application with all your company's information. It is crucial for your company to have at least six months of operation without any major complaints.
You might also like our articles about the cost of name trademarking, website creation, or PO box rental.
Local offices often require a personal meeting to learn more about your company and ensure that everything is in order. The process to become accredited may take several weeks. After reviewing your information, the Better Business Bureau (BBB) will allocate a grade rating from A+ to F.
However, there are cases when the business accreditation is denied. In those circumstances, the BBB will explain why you were denied and how you can improve your chances to get BBB accredited in the future. Take into consideration, that a specific time frame will be given in order to re-apply.
As BBB stated, the funds from the membership fee will serve to provide different services in order to help the business grow. These services, such as ratings given to the business, will help consumers to choose the best in a certain market.
Finally, after the company is accepted and the membership fees are paid, a "BBB Accredited" logo will be given in both physical and digital format.
An important thing to know is that to remain accredited, a company must have a BBB rating of at least B.
Extra costs
An extra cost of $1,50 per employee will be charged if your business surpasses the BBB's limit.
A one-time application fee of around $75, will be charged for new members. The cost may vary based on your geographical location.
Acquiring a plaque for the workplace or a specific clickable seal that can be displayed on a website, may come with some additional fees.
Important things to consider
As we stated above, in order to become a BBB accredited business and purchase a BBB membership, you will want to follow these eight aspects:
Building trust – a minimum of six months of activity, fully licensed, accredited business profile
Advertising honesty – the company's affiliation statement and the way the company advertises its products or services should embody integrity
Telling the truth – representing the reality of the business, services, or products through both written and verbal communications
Transparency – providing all the information to BBB and having a transparent relationship with potential customers, such as return and refund policy, total cost of transactions, and others
Honoring promises – fulfill all contracts and guarantees
Being responsive – resolve customer issues as well as any type of issues with the BBB as quickly as possible
Safeguard privacy – provide security measures to ensure customer data protection
Business integrity – approach activities that reflect integrity and good faith
The Better Business Bureau allocates ratings to businesses from A+ to F. These ratings depend on several factors such as the number of complaints filed against the company, type of business, activity time, transparency, failure to honor a company's BBB claims, licenses, and advertising issues.
https://www.thepricer.org/wp-content/uploads/2023/09/BBB-membership-cost.jpg
380
610
Alec Pow
https://www.thepricer.org/wp-content/uploads/2023/04/thepricerlogobig.png
Alec Pow
2023-09-09 06:34:25
2023-09-02 10:31:44
How Much Does BBB Membership Cost?