How Much Does Everything Breaks Cost?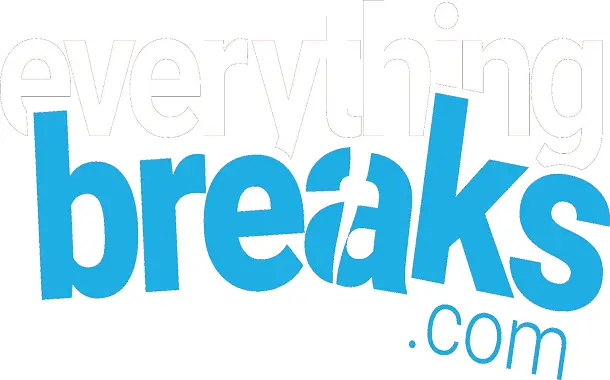 Everything Breaks is one of the warranty companies with more than six years of experience that offer home warranty services. Their clients are able to choose from three different warranty plans, including Premium, Appliances, and Standard, at prices that start at around $30 per month.
This company sets itself apart from its competitors through some USPs such as same-day scheduling, a mobile app, and a live chat feature. Other characteristics of Everything Breaks include providing separate coverage plans for consumer electronic devices, which transforms them into the ideal end-to-end protection.
How much does Everything Breaks cost?
The cost of Everything Breaks is $30 for the Five Appliance Plan, almost $90 for the Premium Home Protection plan, and $50 for the Standard Home Protection Plan. The total cost of the Everything Breaks plans depends on the location, the chosen level of coverage, extra items, and duration. The table below will give you more information about the pricing system.
| Plans | Monthly | Yearly |
| --- | --- | --- |
| Premium Home Protection | $88.88 | $988.88 |
| Standard Home Protection | $48.88 | $538.88 |
| Five Appliances Plan | $29.88 | $329.88 |
| Deductible | $75 | $75 |
The prices charged by the Everything Breaks for their home warranty plans are a little higher than the industry average, but if you choose the Premium package, which includes free electronic coverage, you could get a good deal. Also, you can choose add-ons with the plans, that cost anywhere between $50 and $120 per year.
Why choose the Everything Breaks warranty?
You should choose Everything Breaks because this company:
offers 24/7 service on your claims;
has catered to more than a million clients;
includes appliances, regardless of age;
schedules same-day services.
Everything Breaks Plans & Coverage
Three warranty plans are offered by Everything Breaks, which cover a few systems and many appliances. These plans are the following:
Premium Home Protection, which includes four home systems and seventeen home appliances of your choice.
Standard Home Protection, which offers coverage for two home systems and seventeen home appliances of your choice.
Five Appliance Plan, which offers coverage for any five appliances of your choice.
In the table below you will find the items that the Everything Breaks' home warranty plans cover.
Items
Standard Home Protection
Premium Home Protection
Five Appliances Plan
Attic Fan
✓
✓
x
Instant Hot Water Dispenser
✓
✓
x
Door Bell
✓
✓
x
Stand-Alone Freezer
✓
✓
x
Oven
✓
✓
x
Ceiling Fans
✓
✓
x
Clothes dryer
✓
✓
Any 5 of your choice
Freezer
x
x
Microwave (Built-in/Countertop)
✓
✓
Trash Compactor
✓
✓
Refrigerator (with Ice Maker)
✓
✓
Dishwasher
✓
✓
Garbage Disposal
✓
✓
Clothes Washer
✓
✓
Kitchen Fan/Exhaust Hood
✓
✓
Range Stove Cooktop
✓
✓
Bathroom Exhaust Fans
✓
✓
Garage Door Opener
✓
✓
x
Central A/C
Any two of your choice
Any four of your choice
x
Central Heating
x
Ductwork
x
Hot Water Heater
x
Whirlpool Bathtub
x
Electrical System
x
Plumbing System
x
Even though these plans offer coverage for a large number of appliances, their system coverage can not be compared to industry standards.
This company offers separate plans for technological gadgets and consumer electronics like mobile phones, tablets, and laptops.
Technology Protection Plan
This plan provides extensive coverage for laptops, tablets, and mobile phones. Problems such as touchscreen malfunction, battery failure, drops, RAM failure, spills, loose charging ports, and others will be covered by this plan.
Consumer Electronic Plan
This plan offers coverage for appliances like external electronic computer accessories, smartphones, different kitchen appliances, laptops, radar detectors, tablets, mp3 players, e-readers, home theater, televisions, home speakers, printers, home audio components, desktop computers, car video and audio equipment, monitors, cameras and alarm clocks. The cost for the Consumer Electronics Plan starts at around $30 per month and goes up to $330 per year.
Optional coverage
Everything Breaks offers comprehensive coverage for the following additional items in exchange for an extra fee:
wine refrigerator;
additional central AC system;
whole house humidifier;
additional central heating system;
whole home water softener;
alarm system;
well pump;
central vacuum;
television;
free-standing icemaker;
sump pump;
lawn sprinkler system;
SPA (in-ground only);
pool (in-ground only);
limited roof leak;
laptop/PC;
second refrigerator;
lighting and plumbing fixtures.
Note: For the Five Appliances Plan, the optional coverage option is not available.
Everything Breaks exclusions
The Everything Breaks plans will not cover the following issues:
damages due to storms, missing parts, hail, structural changes, earthquakes, freezing, mud, fire, lighting, electrical surge, riot, and water damage;
repairs related to improper design, installation, previous repair, connections, and wiring of appliances;
failure determined by collision, abuse or misuse, damage or accidental loss;
failures caused by a defect of the manufacturer;
repair needed because of bacterial manifestations, sedimentary or chemical build-up, mildew, infestation, or mold;
known pre-existing conditions;
towing away or removal of old appliances.
In addition to general exclusions, Everything Breaks will offer protection for your covered appliances and systems up to an aggregate limit of $5,000 for any one-year contract. Also, the company has an amount limitation for the first 3 months of coverage. You should carefully read your agreement to find more information.
The company also offers a vehicle protection plan.
Note: Your contracts may include further exclusions. Make sure you read and understand the conditions and terms.
Advantages of Everything Breaks
Offers detailed information on its website and maintains transparency.
Provides add-on coverages for nineteen home items.
Disadvantages of Everything Breaks
Clients are allowed to choose only up to four systems under the plans.
Their services are not available in eight states.
Everything Breaks Covered States
Everything Breaks provides home warranty plans in forty-two US states, including Alaska, Arizona, New Mexico, Texas, Mississippi, Alabama, Georgia, South Carolina, North Carolina, Tennessee, West Virginia, Kentucky, Arkansas, Oklahoma, Nevada, Utah, Colorado, Kansas, Missouri, Illinois, Ohio, Pennsylvania, Maryland, New Jersey, Connecticut, Vermont, Maine, Indiana, Iowa, Nebraska, Idaho, Oregon, Montana, North Dakota, Minnesota, Michigan, Delaware, Rhode Island, Massachusetts, and New Hampshire.
Everything Breaks Claim Filing Procedure
Customers are able to start filling out a claim once the waiting period is finished, which is usually thirty days. They need to follow the following steps:
Contact Everything Breaks at the phone number 888-994-0914 and present them the problems that have appeared. When initiating the claim, they may also have to keep the maintenance record handy.
The company will send you an authorized technician within 48 hours to do the necessary repairs.
You will have to pay the technician the service call fee or the deductible of $75, during each service visit.
Keep in mind that the company has the right to choose the technician. Also, you will not get any reimbursement for any repair done without Everything Breaks permission.
Trustworthiness & Customer Reviews Of Everything Breaks
Everything Breaks provides a lot of services and features to clients who want to protect their home appliances, with a range of nineteen add-ons and warranties available. Also, the company offers a live chat function, so the clients can quickly resolve queries.
Everything Breaks reviews are mostly positive. The company has a rating of 3.3 out of 5 on Google, while the rating of Better Business Bureau (BBB) is A+. Some customer reviews point out that people have complained about the scheduled services and customer representatives. However, there are many clients who have been satisfied with their overall experience with Everything Breaks.
So, if you are looking to safeguard your home appliance and other items, then Everything Breaks may be a good option.
How To Purchase A Home Warranty From Everything Breaks?
If you want to buy a home warranty from Everything Breaks you should visit their official website and go to the "home warranty plans" section. The next steps are intuitive and the whole process is very easy.
Tips for saving money
Premium Home and Standard plans come with a Free Bonus Plan named "Wecare". You should read your service contract to find more information about this coverage.
Final words
Considering the features of the Everything Breaks plans and their 24-hour services, this company can be cataloged as a very competent home warranty provider. It is highly recommended to thoroughly read the conditions and terms before making your ultimate decision.
FAQs
How Long Does The Everything Breaks Coverage Last?
You can choose between two time durations for the Everything Breaks home warranty plans: one year and one month.
Is The Everything Breaks Home Protection Plan Insured?
Yes, these plans are insured by the A.M. insurance company.
What Is The Cancellation Fee For Everything Breaks?
In case you want to cancel anytime your Everything Break protection plan, you will get a pro-rated refund minus cancellation fees of 10% or $75, whichever is less.
https://www.thepricer.org/wp-content/uploads/2023/06/everything-breaks-cost.png
380
610
Alec Pow
https://www.thepricer.org/wp-content/uploads/2023/04/thepricerlogobig.png
Alec Pow
2023-06-10 06:09:35
2023-06-07 07:13:02
How Much Does Everything Breaks Cost?