How Much Does Hulu Cost per Month?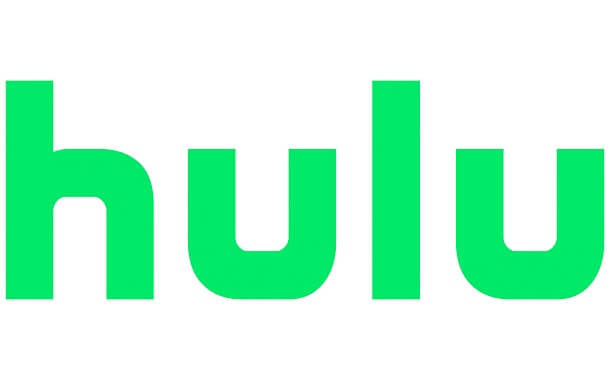 Hulu is a video streaming platform where you can obviously find many movies of all your favorite genres, cartoons, series, and TV shows, both popular and original. Hulu is owned by Walt Disney (67%) and Comcast (33%). Among the many video streaming platforms available today, Hulu stands out quite a bit from the rest.
How Much Does Hulu Cost Per Month?
The basic Hulu plan costs $7.99 per month (or $79.99 per year) but includes ads. These ads can be more or less intrusive depending on the content. For students, this plan costs only $1.99 per month.
The next, more expensive plan removes these ads and adds the ability to download shows and movies for offline viewing, but costs almost twice as much at $14.99 per month. The actual content library is the same between these two Hulu plans, so you should only consider this plan if you really can't stand ads.
Here are other Hulu plans and prices:
$99 per month for Hulu (With Ads) + Live TV streaming, Disney Plus and ESPN Plus (With Ads); this offers lives streams from your favorite news channels, live sports and entertainment, and on-demand ad-supported content, plus all the extra content on ESPN+ and Disney+;
$82.99 per month for Hulu (without Ads) + Live TV, ESPN+ (With Ads), and Disney+ (No Ads); this allows you to stream almost all videos from their streaming library without commercials.
What are the additional expenses?
Hulu Add-ons are premium features that enhance your streaming experience for an additional monthly fee. You can add some of these to your cheapest ad-supported plan, and others are limited to Hulu Plus Live TV plans. Add-ons can be added or removed from month to month, so there's no long-term commitment. Here's a full list of all Hulu add-ons:
$2 per month for Disney+ (With Ads);
$9.99 per month for ESPN;
$7.99 per month for STARZ;
$15.99 per month for Max;
$10.99 per month for SHOWTIME;
$9.99 per month for Cinemax;
The following can be added to any plan of Hulu with Live TV for a monthly cost:
$9.99 for Unlimited Screens Add-on;
$4.99 for Espanol Add-on;
$9.99 for Sports Add-on;
$7.99 for Entertainment Add-on.
Hulu Overview
Hulu was created in 2006 with the idea of bringing together the content of some of the biggest media companies in the world. Thus, ABC/Disney, Fox, and NBC (Comcast) have partnered in this project called Hulu to offer their content on a unique online video streaming platform.
It finally officially launched in 2008, with the official Hulu website stocking all of its individual programs.
As time went on, Hulu grew more and more, eventually containing a wide range of live TV channels and various movies. In early 2011, Hulu began launching its own brand of original content, with "The Morning After" being the inaugural program.
The platform's popularity grew exponentially with the launch of two Hulu originals, "The Colbert Report" and "The Daily Show". Hulu also signed a 3-year exclusive distribution deal with the creators of the South Park animation, which obviously increased their popularity even more thanks to the animation's many fans.
By continually acquiring the rights to new live channels and programs, Hulu has grown. Currently only available in Japan, the United States, and Puerto Rico, Hulu boasts about 12 million subscribers and revenues that are sensibly hitting $1 billion.
List of Hulu TV channels
When you purchase the Hulu + Live TV subscription you get access to over 60 premium channels, including popular channels like CBS Sports, National Geographic, History Channel, ABC News Live, Fox News, CBS News, Animal Planet, and Disney+.
Yes, access to Disney Plus is included with your Hulu + Live TV subscription. In addition to the more than 60 live TV stations, you can also install add-on networks. With this Hulu subscription, you can get access to HBO, Showtime and Starz, Science Channel.
You might also like our articles on the cost of a Crunchyroll subscription, cable TV, or Alexa devices.
Devices on which you can access Hulu Live TV
In general, Hulu can be accessed from any reasonably modern device. Here's a list of devices you can access Hulu on:
Smartphones with iOS and Android operating systems
Apple TV (4th generation and later)
Google Chromecast
Android TV devices
Apple iPhones and iPads
Xfinity Flex and X1 TV Boxes
Nintendo Switch
Contour 2 and Stream Player Boxes
Amazon Fire TV (Fire OS 5.0 and later)
Xbox
Echo Show (8, 10, and 15)
Windows PC
LG WebOS smart TVs
Roku
Web browsers
Samsung smart TVs
Mac (OS X 10.9 and later)
PlayStation (4 and 5)
Vizio SmartCast TVs
All devices that have YouTube TV
Free trials, Hulu deals, and other ways of saving money
Hulu streaming plans include a 30-day free trial, and Hulu Plus Live TV plans have a seven-day free trial. You don't need to do anything special to access these offers, just sign up for Hulu and you'll automatically receive your free trial. Hulu also offers the possibility to cancel your trial at any time for free.
Final words
If you can stomach the ads, Hulu is one of the cheapest streaming services on the market, representing fantastic value for the amount of content it offers. Its more expensive plans don't offer the same value, but may still be good for some users. There are several distinct Hulu bundles including a live TV service plus several options for add-ons to enhance the experience.
https://www.thepricer.org/wp-content/uploads/2023/07/Hulu-cost.jpg
380
610
Alec Pow
https://www.thepricer.org/wp-content/uploads/2023/04/thepricerlogobig.png
Alec Pow
2023-07-13 08:37:54
2023-07-07 09:25:54
How Much Does Hulu Cost per Month?