John Maxwell Certification Program Cost
Last Updated on September 23, 2022 | Written by CPA Alec Pow
First Published on September 23, 2022 | Content Reviewed by

CFA Alexander Popivker
John Maxwell's team of coaches, teachers, and speakers have been trained and certified by John to help you have a plan in your life, both private and professional – through work that has a purpose and a solid plan. Having a plan is about relying on a predetermined strategy.
In this Leadership Certification Program, John C. Maxwell will share his secrets to increasing income, power, respect, and influence, increasing the number of clients, opening doors to success, and gaining personal freedom and a high level of recognition.
This program is not just about reading a book on leadership or attending a workshop or seminar. This program contains more than 40 years of leadership knowledge from John Maxwell, which he teaches only to certified members.
How Much Does the John Maxwell Certification Program Cost?
Expect to pay around $5,500 for the John Maxwell Team certification program. This amount is not considered an expense by the John Maxwell team members, but as an investment, as it offers many benefits about which we are going to talk in the following lines.
About John C. Maxwell
Best-selling author of more than 74 leadership books with over 22 million copies sold.
Voted #1 leadership speaking and training guru – for the last 6 consecutive years.
Trainer of over 6 million leaders in 185 countries.
Legendary speaker for Fortune 500 companies, foreign governments, the National Football League, the United States Military Academy at West Point, and the United Nations.
What is going to be included in the John Maxwell program?
3-day Live Training Seminar – you will have access to a three-day seminar, that will be organized in Florida. During these three days, you will be able to meet John C. Maxwell personally, network, learn the best presenting/coaching practices, and partake in small groups.
Advanced techniques to help build influence – you will learn key selling, leadership, coaching, and speaking mindset principles through the proven Maxwell method. During this program, you will experience the "Maxwell Philosophy", known for its important principles, coming to life. And not only will it improve your understanding of what it means and how to be a leader, but it will allow you to share this knowledge with those you want to influence and add value to.
Social Media/Marketing Training – you will have access to a complete module system that offers video presentations with methods on how to create a profitable speaking business and market yourself.
Gain certification – after graduating from this program you will be licensed and certified to speak, teach and coach for any organization and any company all over the world by using the proven Maxwell Method. Also, as a graduate, you will receive presentations, related guides, manuals, workbooks, and speaking scripts.
Sales Training – you will be offered access to five hours of online videos that present sales scripts, cold calling skills, closing skills, networking skills, and gaining referrals.
Speaker Training – you will have access to a six-hour video presentation which includes six sets of speaking techniques, speaking scripts, and keynotes.
Coaching Training – this program offers access to a 13-hour video, that includes one-on-one group skills and shows you how to set your coaching fees. Also, you will receive training workbooks to better understand this video.
What are the additional expenses?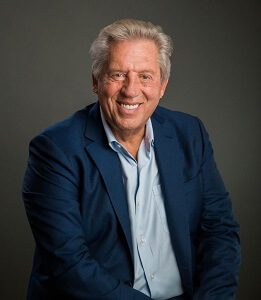 The estimated cost we presented above only includes the expenses related to the 3-day workshop organized in Florida. So, you will have to consider the costs of traveling and accommodation. These may include flight tickets, car rental, and hotel.
You might also like our articles on the cost of ACLS certification, Startup Business insurance, or Action Alerts Plus subscriptions.
What are the main reasons to join John Maxwell Certification Program?
Support
You will join mostly for John. You will be successful because you will not be alone. There is a community of top leaders in any field.
You become a better Leader
You develop within the family, the community, the organization, the company, and the business.
Access, Influence & Experience
By learning from John, and partnering with the Maxwell brand and team, you'll be more successful and make more money in less time.
Who joins the John Maxwell Certification program?
According to their official website, this program is meant for:
Individuals who are seeking growth;
Faith-based individuals;
Military members;
Corporate leaders;
Trainers;
Educators;
Franchisees;
Marketers;
Real estate professionals.
https://www.thepricer.org/wp-content/uploads/2022/09/John-Maxwell-program.jpg
380
610
Alec Pow
https://www.thepricer.org/wp-content/uploads/2023/04/thepricerlogobig.png
Alec Pow
2022-09-23 06:24:35
2022-09-23 06:24:56
John Maxwell Certification Program Cost