Meniscus Tear Surgery Cost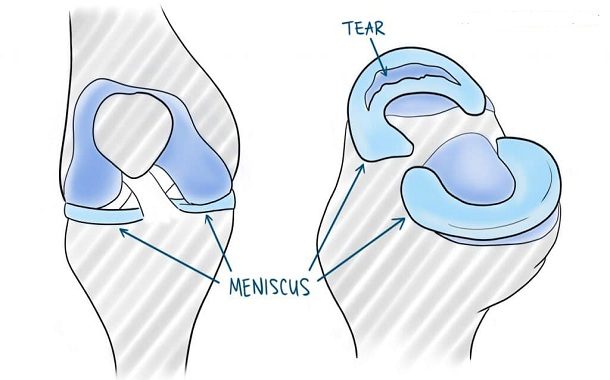 The meniscus tear surgery is an intervention carried out to fix or deal with several of the fibrocartilage strips in the knee, called menisci. A client's most common grievance when they tear the meniscus is swelling and discomfort on the knee, and there are various reasons for a tear to the meniscus, however, this normally occurs to professional athletes given that they tend to be more active.
The rate for this surgical treatment depends on the level of damage that requires to be repaired, the location, the surgeon carrying out the procedure, and expected or unexpected inclusions in the final bill.
Just how much does a meniscus tear surgery cost?
Usually, this surgical treatment can cost anywhere from $5,000 to as much as $30,000 without medical insurance. According to our detailed research, the average surgery without any complications will cost anywhere from $3,000 to $11,000.
For those who have a medical insurance policy, this treatment will most likely be covered as long as it is considered clinically required. Talk to your medical insurance company to make sure that a treatment such as this is covered. Those with insurance coverage have actually reported paying anywhere from $100 to $320 after insurance coverage kicked in.
Treatments that are performed in foreign nations, such as Mexico and India, can vary anywhere from $3,000 to $7,000. If thinking about a path such as this one, make sure to do your research prior to selecting a health center given that it can be really dangerous.
According to NewChoiceHealth, the cost of the surgical treatment can vary anywhere from $9,600 to $14,400 depending on the place you choose.
According to another website, a torn meniscus surgery can cost approximately $9,000, however, the cost can increase to $30,000, depending upon the chosen surgery, place, cosmetic surgeon's costs, and hospitalization expenses.
Elements that impact the cost:
The hospital
The hospital where the surgical treatment is carried out has a significant impact on the general cost of the surgery. The minimum expense in an ambulatory surgical center in Walla Walla, Washington is $5,900, while the exact same treatment has a price of $24,000 in a rural health center in Bucyrus, Ohio.
Location
The geographical area can affect the overall expense of the surgery. Meniscus surgery can cost about $15,000 in Los Angeles and around $9,000 in Atlanta.
Professional expenses
These costs can differ from one surgeon to another and can be based upon professional experience, competence, and type of surgery. Anesthesiologists also have various rates. They might also charge clients on a per hour basis.
Meniscus tear surgery summary
They will inspect the inflammation around the meniscus and will also flex, move, and turn the knee to listen for any clicking sounds. When a tear is presumed, imaging tests will be needed to verify the level of the damage. If it's small, then the physician might advise on a natural treatment such as resting and raising the knee, however, if it's extreme, surgical treatment might be the next action.
Also read about the cost of bunion surgery, brachymetatarsia surgery, and foot corn surgery.
There are 2 types of surgical treatments that can fix a meniscus tear. One approach will merely stitch the tear back together, while the other technique will eliminate a part or all of the meniscus.
Carried out under basic anesthesia or a spine block, the knee joint will be opened with a couple of little holes and the meniscus accumulation will either be eliminated or repaired by sewing it back together. Through innovation, some treatments such as arthroscopic knee surgery will just need little cuts. After the surgical treatment has been carried out, physical treatment will be needed for the next 2 to 8 weeks.
As long as there are no issues, no hospital stay will be needed.
Surgical treatment, according to Cigna, will work 85 percent of the time. It tends to be most effective in more youthful individuals, knees with excellent stability, and when the repair work is done a couple of weeks after the injury.
What are the additional expenses?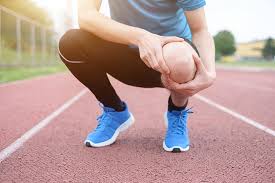 An MRI, typically carried out before the treatment is even considered, can cost approximately $1,000, while a physician can charge up to $349 for the office consultation and checking of the MRI results.
Blood work will need to be taken a couple of weeks prior to the treatment.
Physical treatment will be required after the surgical treatment for the client to restore balance, posture, and knee strength. This healing duration will depend on how complicated the surgery was.
Crutches might be needed to aid reduce the pressure off the joints after the surgical treatment has been carried out. If you do not have a set, purchasing a set can cost about $30 to $60.
Pain medication and prescriptions will be recommended after the treatment to keep the discomfort at a minimum.
Tips to remember:
Prospects for this kind of surgical treatment are frequently going to have discomfort when aligning the leg as well as swelling around the knee area.
Getting effective knee surgery can help avoid long-lasting problems like osteoarthritis.
Usually, arthroscopy is a less intrusive surgery and can be cheaper.
Can a torn meniscus become worse? Considering that there's no blood supply, this kind of tear can't recover itself, which means it can only get worse. The majority of the time, according to runners who have had the treatment done, the tear did worsen until treatment was carried out.
How can I save money?
The very best method to save money is to have your insurer involved with the payment. They can cover a minimum of 60% of the overall expense, which can make your expense cost extremely low.
Think about talking with a minimum of 3 different hospitals or clinics. See what each one can do for you in regards to prices. If you do not have a medical insurance plan, think about paying upfront with a money payment considering that many healthcare facilities will have the ability to offer a discount rate to money clients.
https://www.thepricer.org/wp-content/uploads/2020/08/meniscus-tear-surgery-cost.jpg
380
610
Alec Pow
https://www.thepricer.org/wp-content/uploads/2023/04/thepricerlogobig.png
Alec Pow
2020-08-17 22:30:50
2021-04-07 08:11:20
Meniscus Tear Surgery Cost