Motorcycle Engine Rebuild Cost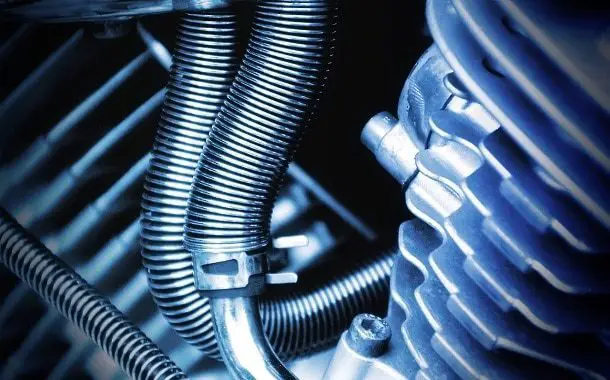 Rebuilding a motorbike engine is crucial to improving the mileage, boosting the life span, increasing the horsepower and torque, decreasing the emissions, and reducing the popular engine upkeep. In general, the process aids to enhance the general efficiency and dependability of the motorbike.
Just how much does it cost to restore a motorcycle engine?
In general, the overall expenses of a motorbike engine rebuild will range anywhere from as low as $500 to as much as $8,000 for an expert to complete the task. The cost actually boils down to the kind of rebuild, the parts required, the make and model of the motorcycle, and the business carrying out the reconstruction. It's tough to set a cost due to the fact that there are many aspects that can impact the final expenses.
At Randy's Cycle Service & Restoration, for instance, a standard restoration service for motorbikes (mechanically sound without any cosmetic work) begins at $3,000 with a requirement of a $1,000 deposit. Overall restoration services that consist of all mechanical and cosmetic elements "down to the bare frame" will begin at $12,000 and will require a deposit of $3,000.
AmericanDirtBike provides motorcycle engine reconstructing services for four-stroke engines at $425 while rebuilding services for two-stroke engines cost $300. The services consist of basic tear down, examination, cleaning, and reassembly. The costs are only for the labor and will not entitle you to any needed parts.
According to DoItYourself.com, a motorcycle engine rebuild can vary anywhere from $3,000 to $7,000, depending upon the expense of replacement parts required for the actual rebuild. The quotes do not include the expense of labor for a certified mechanic.
You might also like our articles about the cost of an EVAP smoke test, rocker arm repair, and exhaust leak repair.
We did talk with a couple of mechanics and were offered the following "ballpark" quotes for a total rebuild on specific brand names. Once again, this was a ballpark quote offered over the phone, so your quotes might significantly differ.
Brand and Engine Rebuild Quote
Harley Davidson – $3,900 for the full package
Honda – $5,000 for full rebuild
Kawasaki – $3,100 for a full rebuild
Suzuki – $4,200 for a full rebuild
Yamaha – $1,500 for reconstruct plus parts
Rebuilding a motorcycle engine summary
Depending upon the professional, motorbike engine rebuilding services essentially consist of parts replacement, upgrades, and details finishing. A more thorough list of services will likely consist of the following: cylinder boring; cylinder head rebuilding; camshaft repair work or replacement; replacement of oil pump, main bearings, head fasteners, ignition points, spark plugs, cam chains, the rocker arm in addition to valves, springs and guides; setup of brand-new rod bearings; fitting of a brand-new crank and rod hardware; device crankshafts; and resetting of ignition timing.
Some companies carry out an overall evaluation of the motorcycle condition and have it approved by the owner before any work is even started.
Typically, a total engine pull and dismantle can take about 10 hours to carry out and another 10 hours to reassemble and reinstall the engine.
What are the additional expenses?
Prior to doing any repair task, some companies carry out an extensive motorcycle examination and then prepare a written price quote showing what needs to be restored, updated, or personalized. Even if you do not go with the business, they will still charge $100 to $200 for the price quote. With a specific service provider, the written price quote can take up to 8 weeks to complete, depending upon how much work they already have. If you accept the rate, the supplier will deduct your diagnostic charge from the overall expense.
Tips to keep in mind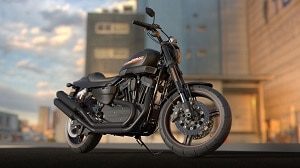 Motorbike engine rebuild services are exceptionally tiresome and time-consuming and need to only be performed by very experienced specialists. Prior to employing somebody, see if the mechanic holds accreditations as master technicians and have substantial understanding and experience in mechanical and technical repair work.
Do a thorough comparison of the costs of the services provided. While it is possible that the expense will be significant in the majority of shops, it is most likely that a professional or more might provide affordable rates for services. One way to find a great professional is through word-of-mouth and suggestions from people you trust.
Discover a provider who manages the quality of his/her work and turn-around time by carrying out all operate in their own store.
Before you agree to have your motorcycle engine rebuilt, weigh your alternatives of an engine rebuild versus acquiring a brand-new bike. In some cases, investing a bit more and just getting a brand-new bike will make more sense.
Some experts will have limitations and might not deal with specific bike brands. For example, Randy's Cycle Shop, the service we referenced above, will not deal with engines that have actually been strongly customized or race bikes. They will just work with motorcycles that have a stock engine, so with this being noted, make sure to talk with the mechanic ahead of time to know that they will even want to work on your bike.
Questions to ask a prospective mechanic
What is your turn-around time for the rebuild service? For how long will you require to keep the bike?
Once you have finished the restoring procedure, do you take the motorbike on a road test and carry out a final examination before you return the bike to the owner?
Do you allow engines to be sent out to your store by means of mail or do clients have to personally bring the motorbike to your store?
What qualifications and experience do you have?
What is the length of time have you worked in the business of rebuilding motorbike engines?
Do you provide financing plans for your services?
Do you make follow-up calls to your clients after the rebuild service to know how their bike is running?
How can you save some money?
A motorbike engine rebuild is usually costly, given the high labor expenses and pricey expert services being offered nowadays. While you might not directly save any money from getting the services done, you will be able to attain cost savings in the long run through a bike that is mechanically strong and trustworthy, runs more effectively, and can bring years of usage with appropriate upkeep.
If you have the required skills, you might want to think about doing the motorcycle engine rebuild by yourself instead of taking it to an expert service provider. Doing so can offer you significant cost savings on the per hour labor expenses alone. There are lots of online resources that offer info on how to rebuild your motorcycle engine by yourself utilizing the right tools and equipment. Just be sure that you have enough knowledge and training needed to perform the procedure properly.
https://www.thepricer.org/wp-content/uploads/2020/10/motorcycle-engine-rebuild-cost.jpg
380
610
Alec Pow
https://www.thepricer.org/wp-content/uploads/2023/04/thepricerlogobig.png
Alec Pow
2020-10-23 08:20:27
2020-10-23 08:20:27
Motorcycle Engine Rebuild Cost