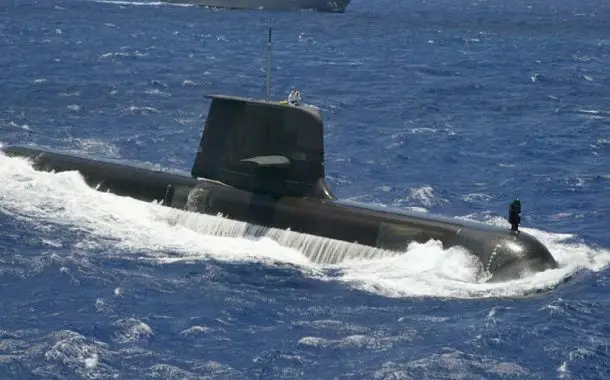 Although most people see submarines as military tools, you should know that nowadays really rich people use these machines as luxury locomotion options.
How much does a submarine cost?
In general, the cost of a submarine would be anywhere between just $75,000 for a low-tech submarine that is powered by pedal and over $100 million for a luxury recreational submarine.
According to Slate.com, you can actually get yourself a personal submarine for a price of just around $600,000 if you're not looking for very complex features. For the money, you will get a winged submersible submarine. Spending closer to $100 million will get you a 5,000 square-foot submarine with a dining room, a living room, and considerably more features.
One example is the company Triton, which sells submarines that have a starting point of just over $1 million, and their cheapest model is made to be able to go as deep as 3,000 feet.
You will also find on Thrillist.com a list of some of the best personal submarines you could purchase, depending on your financial capabilities.  The prices on the list are anywhere between $80,000 and 2 million, the highest price being charged for a submarine sports car.
To this day, the most expensive luxury submarine you could buy remains the 377-foot Migaloo submarine, with a price point of around $2.3 billion to have built.
On the other hand, when talking about military machines, things are a little different. You won't be able to buy a submarine under $2 billion when you want to have a reliable fighting beast. For example, the U.S. Navy spends a whopping $2.4 billion for a Virginia-class attack submarine that can carry 16 Tomahawk cruise missiles ready to be launched. The Ohio-class model will go up to around double that, costing no less than $4 billion.
| | Average Price |
| --- | --- |
| TRITON 36,000/3 | $15 million |
| Submarine Sports Car | $2 million |
| Spymaster One-Man Mini Sub | $20,000 |
| SEAmagine | $1 to $3 million, depending on model |
| Seabreacher X | $80,000 |
| PHOENIX 1000 | $90 million |
| Ocean Pearl | $2.5 million |
| Marion HSPD Hyper-Sub | $3.5 million |
| EGO SE | $60,000 |
| DeepFlight Super Falcon | $2 million |
| DeepFlight Dragon | $1.5 million |
| C-Explorer 5 | $1,3 million |
Submarine overview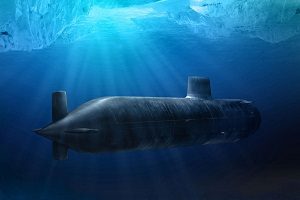 You will find that most beginner-level submarines will have the lowest prices and will be able to be launched from either a beach or a ramp. They are pretty easy to maneuver as well. These are the perfect machines for normal individuals that want to become water explorers and will be able to leap out of the water if needed or even barrel roll. What makes them different from what you're used to seeing in movies, is that these submarines won't be able to go very deep and will have to continue moving to be able to stay underwater.
You might also like our articles about the cost of a fighter plane, an airboat, or a gyrocopter.
You should also know that most of the time, you won't be able to buy a submarine unless you go through a training course, just like you would do t become a yacht captain.
What are the extra costs?
In some cases, the pilot training course will be a must and it won't be offered for free by the manufacturer company. You will have to pay for the course, and in some cases, you will also have to pay for the professional to come to your location for personal training. This course isn't cheap and in most cases, it will be priced at anywhere between $5,000 and $20,000.
The submarine will need a lot of maintenance to be sure it is reliable enough to take underwater and any spare parts that will need to be changed will be considerably more expensive than for other locomotion vehicles. As an example, a deep cycle battery that would work in a recreational submarine would easily reach a price of $10,000, while a control panel can easily surpass a price of $5,000.
How much do nuclear submarines cost around the world?
Documents presented by the US Congress, state that buying a Virginia-class submarine would cost the US around $3.45 billion per unit. We're talking about the latest submarine models for the US Navy, with the latest tech in weaponry, intelligence gathering, and stealth.
As Australia also wants to get domestic nuclear power, SA Senator Rex Patrick said in an interview with Yahoo Finance that he thinks each submarine will cost around if not more than $5 billion to build.
AJ Mitchell, a researcher and nuclear science expert at the Australian National University, perfectly explained that the costs of constructing these watercraft would be "eye-watering".
https://www.thepricer.org/wp-content/uploads/2022/03/submarine-cost.jpg
380
610
Alec Pow
https://www.thepricer.org/wp-content/uploads/2023/04/thepricerlogobig.png
Alec Pow
2022-03-17 06:33:47
2022-03-15 22:45:44
The Cost of a Submarine