FloGrappling is part of FloSport, an over-the-top subscription sports broadcaster, and streaming service. As a PRO FloGrappling subscriber, you will be able to watch unique documentaries featuring favorites such as Caio Terra, Cyborg Abeau, and Eddie Bravo, and top international grappling events, like IBJJF events with multiple camera angles. Also, you will have access to a technique library that includes many videos with instructions presented by top Brazilian Jiu-Jitsu athletes.
How Much Does FloGrappling Cost?
You have two options if you want to subscribe to FloGrappling: you can pay $29.99 per month (you will be billed automatically every month) or you can pay one time yearly a fee of $149.99, which means a cost of $12.49 per month. The company may offer exclusive discounts like the $99.99 a year price, during some promotions. It would be a good idea to look for promotions and discounts before subscribing. Also, from time to time, FloGrappling offers free trials.
According to the Breakinggrips website, the high price charged by FloGrippling is actually a marketing strategy to discourage people from subscribing only for one month to just watch an event and then cancel the subscription.
What does a PRO account include?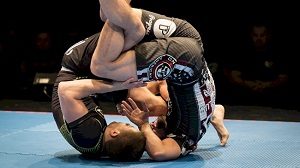 According to the official website of FloSport company, as a PRO FloGrappling subscriber, you will have access to everything across all FloSport sites, including favorites like FloGymnastics, FloTrack, FloWrestling, and many more. You should visit their official website to see the entire list of benefits.
You might also like our article on the price of a FloMarching subscription. Or just get important sports news from newspapers.
FloGrappling members will have access via the FloGrapplimg website to a technique video library, top international grappling events, original documentaries, live events, breaking news, replay events when available, team rankings, and event results. You can check the entire list of the events that are bound to be streamed in the future, on their website.
Some of the famous events showcased on FloGrappling in the past include Bernardo Faria: Unstoppable, Yuri Simoes: ADCC All-Access, Eddie Bravo: Building an Empire, the 2017 KASAI Pro, Inside Atos Jiu-Jitsu, Gracie Pro Jiu-Jitsu: Buchecha vs Roger and the Copa Podio Middleweight Grand Prix.
Important things to consider
FloGrappling members can watch up to twelve concurrent streams at once on one or more devices if connected to the same internet source (cellular data or WiFi).
According to the official FAQs, FloGrappling works with any web-connected device which uses the latest web browser, like Internet Explorer, Chrome, Firefox, Safari, or Edge. Also, you can use FloGrappling on your mobile phone by downloading the "FloSports" app via de App Store.
If you want to watch an event from your TV, you can use their FloSports app in case you have Fire TV, Roku, or Apple TV, or you can cast the show to a smart TV by using their Android or iOS app, in case you have Vizio Smart TV, LG, Samsung or Chromecast. Just make sure that your connected TV and your mobile app are using the same WiFi connection in order to detect each other.
You can cancel your FloGrappling membership anytime you want, but in case you don't do it, your credit card on file will continue to be billed depending on the subscription plan chosen by you.
Certain events are allowed to be streamed to FloGrapplimg users only in certain areas. In case you signed up to watch a specific event, but you receive the message "This event is not available in your area", you should contact the FloSports company and they will be more than happy to help you.
The DVR option allows users to fast forward, pause, and rewind an event in real-time. For instance, a video can be rewound back to 6 hours from when you start watching. However, this function is available only on the FloGrappling website and doesn't yet work on their mobile and TV apps.
https://www.thepricer.org/wp-content/uploads/2022/12/flograppling-subscription-cost.jpg
380
610
Alec Pow
https://www.thepricer.org/wp-content/uploads/2023/04/thepricerlogobig.png
Alec Pow
2022-12-15 08:56:51
2022-12-12 09:23:29
The Cost of FloGrappling