Newspaper Subscriptions Cost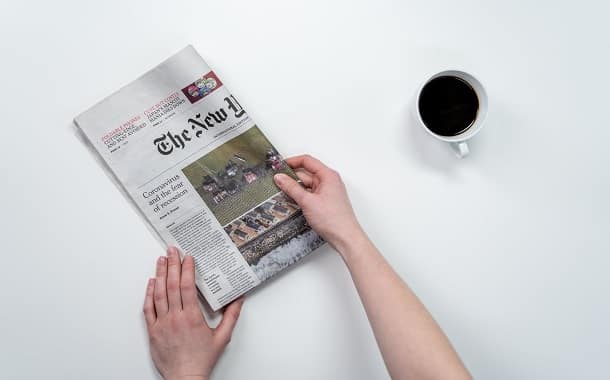 A newspaper subscription is a kind of service where a client will have to pay a fee to have the newspapers delivered each day. The cost for a newspaper subscription differs mostly depending on the kind of paper, the geographical location, and also the number of issues that you want to get during the week.
Just how much does a newspaper subscription cost?
Usually, a newspaper can set you back anywhere from $8 to $30 each month or as much as $360 for the whole year. Single copies, typically found at the neighborhood gas station or book shop, can set you back $1 or even more, again, depending on the newspaper you're getting.
You might also like our articles about the cost of a kindle, Grammarly, or Spin Rewriter.
If you just need to subscribe to the electronic version, a lot of papers bill around $10 to $15 monthly.
Sunday print-only deliveries, which frequently include advertisements as well as discount coupon brochures, can set you back around $3 to $5 weekly or $10 to $15 monthly, on average. Nevertheless, if you were to acquire the Sunday paper from any shop, it will be a lot less than $2 per copy.
As an example, Subscription.com provides paper subscriptions for over 200 papers from around the USA. The subscription price can vary anywhere from $20 to $200 with registration length varying from 8 weeks to 1 year.
DiscountedNewspapers.com, a pretty similar website, provides subscription choices for newspapers in any area, a service that can set you back anywhere between $1 to $8 per issue.
You should check out our table below to see what the majority of the prominent newspapers are billing since 2021.
| Newspaper | Cost for 7-day delivery |
| --- | --- |
| Baltimore Sun | $4.50 per week |
| Bay City Times | $14 per month |
| Hartford Courant | $4 per week |
| Houston Chronicle | $5.75 per week |
| Orlando Sun-Sentinel | $25 per month |
| Pittsburgh Post Gazette | $6.25 per week |
| Plain Dealer | $3.50 per week |
| Springfield Republican | $24 per month |
| Star Tribune | $7.50 per week for physical and digital, or $3.79 per week for digital access. |
| Star-Ledger | $3.50 per week |
| USA Today | $25 per month |
| Washington Post | $12/week or $89 per year for physical or $10 per month for the digital version. |
| Wilmington News Journal | $18.50 per month |
| Wisconsin State Journal | $4.50~ per week |
Newspaper subscription explained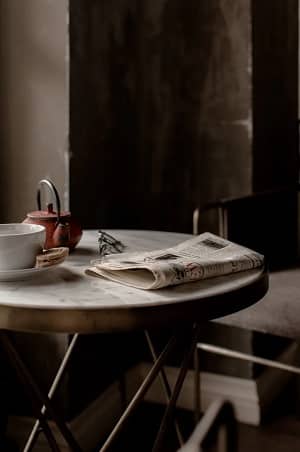 The subscription cost will certainly cover the shipment of the paper to your home. The papers will usually be supplied to you in the early morning, generally by 6 to 8 a.m., in various ways, like the USPS mail carrier or the newspaper service provider if regionally available. Newspapers will usually be packed together to protect from bad weather conditions such as rain or snow.
Sunday papers can come built with advertisements that have vouchers, regional store advertisements, as well as free samples such as new cereals.
What are the added expenses?
Out of state subscriptions can be sent by mail for an extra cost. For instance, if you wish to get the Detroit Free Press in Los Angeles, extra mailing costs will apply for sure.
Just how can you save some money?
If possible, get the paper straight from the publisher as they are able to offer you price cuts that can reach up to 70%.
Take into consideration opting for Kindle variations instead. These e-Reader versions are pretty much the same as the physical newspapers, yet they can be sent out straight to a digital gadget. By subscribing this way, you can easily save approximately 70%.
Think about browsing the newspaper's internet site directly. These websites can provide a minimal amount of web content that is 100% free for people to see.
Even if you're already subscribing, call the paper directly to see if they can offer you a much better price. Most of the time, they can offer you a discount that you won't be able to refuse.
Some newspapers enable you to subscribe to specific days only. As an example, numerous papers will certainly enable you to register for Sunday-only papers, saving you as much as 70 percent of the normal price.
The more months you subscribe for, the more you can save. Subscribing for a yearly membership, as an example, might save you around 30 percent or more.
https://www.thepricer.org/wp-content/uploads/2021/02/newspaper-subscription-cost.jpeg
380
610
Alec Pow
https://www.thepricer.org/wp-content/uploads/2023/04/thepricerlogobig.png
Alec Pow
2021-02-26 23:05:36
2021-02-26 23:05:36
Newspaper Subscriptions Cost