The GenerLink is a plug-and-play generator transfer switch that allows you to use anything inside of the electrical panel, up to the capacity of your current generator. In times when power outages are inevitable, this product can be life-changing as it will ensure lights stay on during emergencies or storms.
UL listed, GenerLink is a safe way to use generators in the case of power outages. It offers peace of mind so you can focus on getting back up and running as soon as possible.
How much does a GenerLink cost?
| | |
| --- | --- |
| GenerLink Device (30 or 40-amp) | $650 to $950+, depending on the exact model |
| Cord | $99 to $275, depending on length |
| Professional Install | $125 to $250+ |
| Electrical permit/inspection | $150 to $250+ |
| Total, including labor | $1,024 to $1,650+ |
The cost of a GenerLink will depend on the amperage, which is based on your generator size. For example, 30 amps for small generators and 40amps for larger ones; the retailer you purchase from (online or in-store) will also influence the price; installation scope can also bring the price up or down – DIY installers can get it done themselves with an instruction manual while professional help may be needed if there are safety concerns during set up. Finally, the geographic region plays a role because different parts of the country have higher labor rates than others do so that would affect the final bill too.
For just the GenerLink, costs can range from $650 for a 30-amp mounted transfer switch to as much as $900+ for a 40-amp meter mount with 75kA per phase surge protection. These prices would not include the generator power cord which depending on its length and quality could add another $100 or more to your total cost.
You might also like our article about the cost of a home windmill.
For those on a budget, the Home Depot offers a lower-end model of transfer switches. For just $650 you can get your own 30amp meter mounted switch with surge protection to increase power output by 75kA per phase, and for only an extra $225 more ($875) it is possible to have the one at 40amp capacity as well. Amazon has similar models available at comparable prices so that wire installation professionals can find what they are looking for regardless of the retail store they choose to work with.
With a professional installation, the company claims that it only takes less than 30 minutes to install. This means you will be charged for minimal visit fee by an electrician most of the time. However, this price varies depending on your location and is best researched online before hiring someone else. The quotes we discovered said $150-$200+ in addition to parts costs.
How should GenerLink work?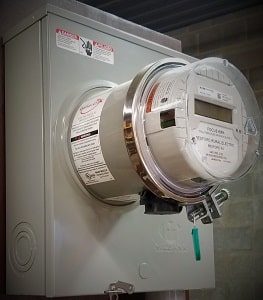 The GenerLink is a small, easy-to-install device that you can connect your generator to. When it's installed behind the electrical meter on your home and connected to any power generating equipment, it will immediately startup. This effectively breaks all ties with an electric utility grid while also preventing back feeds which could potentially be harmful to both people as well as electrical equipment parts.
With the flip of a switch, you can power your home with almost any generator. The device is installable to any standard household electric service less than 200 amps and once it's running all that needs to be done is turn on an existing breaker.
The benefits of this device
The company's official website claims that this particular device comes with the following benefits:
You can use this system in combination with any of the portable generators on the market
You won't need any rewiring installation or subpanel and the average install time will be just under 30 minutes
A UL-listed, 200 amp continuous meter transfer switch that will have the possibility to block any back feeding into the utility line
As soon as you finish installing it, you can use it at any given moment
Important things to consider
If you're considering buying a GenerLink, it's important to make sure your generator is compatible with the switch. To do so, refer to the official website and check if any of the connectors match those on your generator. If they don't have one that matches or you are unsure as to whether GenerLink will work well with your model in particular, then we recommend not purchasing this product since it probably cannot be used.
A member on a DSLReports.com forum thread said their local electric company doesn't allow the product, so, to play it safe while not confirmed, you may want to contact your electric provider for more information in regards to its legality.
GenerLink cannot be used with any A Base meter as it lacks grounding, even if you use the S base adaptor according to GeneratorSolutions.ca.
https://www.thepricer.org/wp-content/uploads/2021/07/generlink-cost.jpg
380
610
Alec Pow
https://www.thepricer.org/wp-content/uploads/2023/04/thepricerlogobig.png
Alec Pow
2021-07-05 14:21:09
2021-07-05 14:21:09
The Cost of GenerLink