Visionworks Eye Exam Cost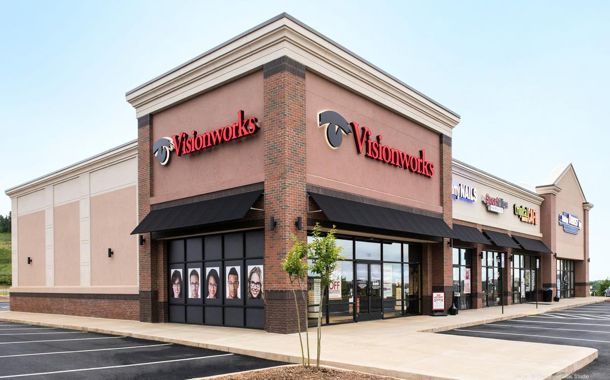 Visionworks has over 700 locations in more than 40 US states, which makes it the third largest retail chain in all of the United States.
All of the Visionworks stores offer comprehensive eye testing, as well as in-store labs with one-hour service on most prescriptions and contact lens dispensing. Its official website states that the company is committed to providing its customers with the best value for their buck and an excellent shopping experience.
How much does a Visionworks eye exam cost?
The cost of an eye exam at Visionworks locations is somewhere between $65 and $95 without insurance. The costs of contact lens exams are $40 and more, although all of their prices will depend on the promotion held at any given time, as well as the exact location you're going to.
If you also have to fix an astigmatism or need pupil dilation or other additional services, then these prices will increase. The company is known to offer substantial discounts from time to time. For example, there was a time when they offered exams for as low as $10. Currently, they have a special coupon somewhere on their official website that enables you to get a comprehensive eye exam for $59.98.
You might also like our articles about the cost of Walmart eye exams, LASIK eye surgeries, or Strabismus surgeries.
Visionworks is known to accept several types of insurance policies, including Medicare, although this will usually depend on the location you're going to. The easiest way to find out whether your particular insurance plan is accepted in the closest Visionworks location, talk to their staff directly or even give a call to your insurance provider.
The table below gives you a few examples of prices charged in different Visionworks locations and corresponding coupons for common eye health services.
| LOCATION | PRICE QUOTED |
| --- | --- |
| Chandler, AZ | $56.35 coupon for an exam in Chandler, AZ |
| Washington DC | $103.50 in Washington DC |
| Washington DC | $79.35 for exam + $17.25 for fitting in Washington DC |
| Wauwatosa, WI | $34.50 exam at Wauwatosa, WI location |
| Bala Cynwyd, PA | $21.85 deal at Bala Cynwyd, PA location |
| Bala Lancaster, PA | $21.85 deal at Bala Lancaster, PA location |
| Houston, TX | $86.25 coupon for an exam in Houston, TX |
| San Francisco, CA | $126.50 in San Francisco, CA |
| Atlanta, GA | $69.00 for exam + $23.00 for fitting in Atlanta, GA |
| Chicago, IL | $51.75 deal at Chicago, IL location |
| Denver, CO | $44.85 deal at Denver, CO location |
Important things to consider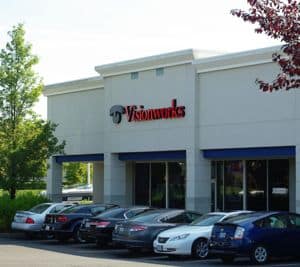 You can sign up for an account on the official Visionworks website to get all kinds of promotions and exclusive offers directly to your email. It is also smart to check for any special offers, discounts, or coupons that might be available before making an appointment, so you're sure you'll spend the least possible on your upcoming visit.
According to the official website, once you become a Visionworks customer, the company will offer you a free lifetime cleaning and adjustment for your glasses. They will even go as far as make the needed comfort adjustments, replace any missing screws, and change the nose pad for free.
If you're not satisfied with your purchase, you can always bring it back to their stores and make them make it right, as all of your purchases are backed by a generous 30-day conditional satisfaction guarantee.
If you want to get an appointment with an optometrist but you don't want to talk to your local Visionworks store on the phone, you can always schedule an exam using the official website of the company.
When you want to buy frames and lenses directly from the company, many locations will allow you to receive the prescription the same day, as they have in-store laboratories ready to do the heavy lifting on the spot.
When going to a location that doesn't have this technology, you should be prepared to wait up to 10 days to receive your prescription.
How can I save money?
If you don't have a medical issue that needs immediate professional attention, then it's always a good idea to wait a little until you find a generous discount coupon on their official website.
National holidays also come with huge discounts at Visionworks, so if one is around the corner, don't hurry up to get the exam done.
https://www.thepricer.org/wp-content/uploads/2021/03/visionworks-eye-exam-cost.jpg
380
610
Alec Pow
https://www.thepricer.org/wp-content/uploads/2023/04/thepricerlogobig.png
Alec Pow
2021-03-15 11:22:03
2023-09-13 08:29:13
Visionworks Eye Exam Cost