Visionworks Eye Exam Cost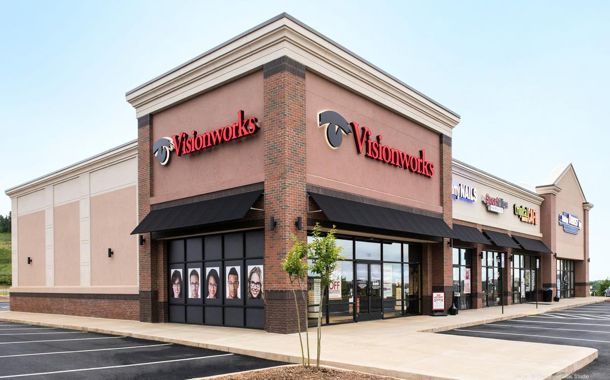 Visionworks, the 3rd biggest merchant chain in the United States, has more than 700+ stores in more than 40 states.
Dedicated to supplying consumers with an outstanding shopping experience and the best value, all of its shops provide extensive screening, consisting of contact lens dispensing and in-store laboratories which can supply one-hour service on lots of prescriptions.
Just how much does an eye examination cost at Visionworks?
The expenses of an eye test at many Visionworks stores throughout the United States tend to be in the $55 to $75 range without insurance coverage and about $30+ more for a contact lens examination, all significantly depending upon the promo being held when you choose to go there. If you were to need extra services such as pupil dilation and/or had astigmatism, for instance, then the costs might increase. As many places do provide unique vouchers, we were able to get our hands on a $59.98 eye test option, for instance, when browsing on the business's main site, and even in the past, they offered eye examinations for just $10.
You might also like our articles about the cost of Walmart eye exams, LASIK eye surgeries, or Strabismus surgeries.
Depending upon your regional Visionworks store, they do accept a range of insurance plans, consisting of Medicare at many locations, however, this will considerably depend upon the place you go at. To know for sure if your closest location accepts your insurance coverage, either talk with that specific location directly and/or with your insurance plan provider.
Price Quoted
$49 coupon for an exam in Chandler, AZ
$90 in Washington DC
$69 for exam + $15 for fitting in Washington DC
$30 exam at Wauwatosa, WI location
$19 deal at Bala Cynwyd, PA location
$19 deal at Bala Lancaster, PA location
Tips to keep in mind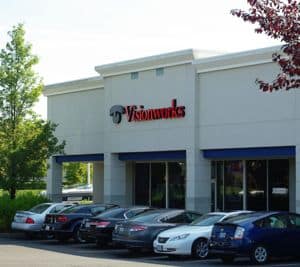 The Visionworks official site enables you to register for unique deals and promos when you provide your e-mail. Before booking an appointment, be sure you know if any vouchers, discount rates, and/or special deals are readily available for an approaching date.
The business, according to its page, provides a free lifetime cleaning and replacement for your glasses. They will even replace the nose pad, missing screws, and even make any convenience changes at no charge to you, ever.
All purchases will be backed by a 30-day conditional full satisfaction warranty, and those who are not pleased with the purchase can bring the glasses back for them to make them right.
You can set up a test straight on the business's site if you do not want to talk to your local shop.
If you do want to purchase frames and lenses straight through the business, they do have locations that have in-store laboratories on-site, enabling you to get your prescription the very same day. Nevertheless, stores that do not have this tech will usually let you know that you will need to wait as much as 10 days to get your prescription.
It is always a good idea to get periodic eye checks, especially if you know yourself with chronic eye conditions. Visionworks is one of the cheapest and most trustworthy companies when it comes to eye tests and the fact that it has so many stores open is only good news for someone wanting to book an appointment closer to them.
https://www.thepricer.org/wp-content/uploads/2021/03/visionworks-eye-exam-cost.jpg
380
610
Alec Pow
https://www.thepricer.org/wp-content/uploads/2022/01/thePricer.png
Alec Pow
2021-03-15 11:22:03
2021-03-15 11:22:03
Visionworks Eye Exam Cost