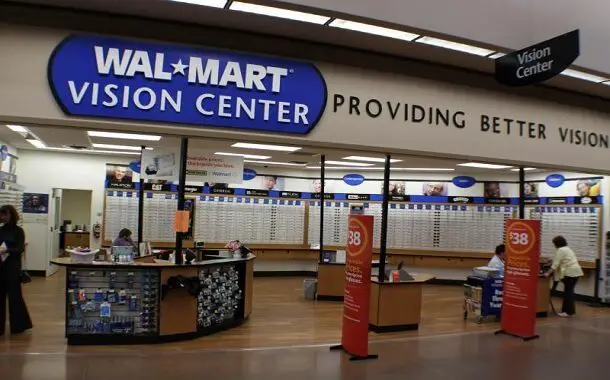 Regardless of their age, everyone needs periodical eye examinations. That's because each and every day our eyes go through tremendous stress caused by radiation, UV rays, too much TV or PC time, or even reading in the dark. During the eye examination, a professional optometrist will be able to spot any problems and give pertinent advice on how to fix them.
The examination won't take more than a few minutes, while a doctor will use a specially designed machine to spot any common eye problems, to check for any disease, and to see if your vision has changed since your last exam. One of the places where you can get a cheap but professional eye examination is at the nearest Walmart. But how much will an eye exam cost at Walmart?
When should you have an eye exam?
As for any other part of your body, you shouldn't have your eyes checked only when you think there's a problem. Actually, the eyes have to be checked regularly, because most problems come in time, don't feature a lot of symptoms, and can be fixed if noticed on time. You don't go to your doctor just when you have a problem. It's also important to have your kids' eyes checked too. There are a few eye checks that shouldn't be missed, and those are:
For children, before they turn 5. At birth, doctors will thoroughly check your child, including the eyes for problems like inborn blindness, lazy eyes, congenital disabilities or crossed eyes. Kids' eyes being very sensitive, you will have to have them checked regularly to make sure you spot any problems in time to fix them with little treatment and no complications.
For children and teenagers up to the age of 20. Kids below the age of 20 will need periodical eye checks, especially since school and other curricular activities might hurt their eyes and damage their vision in time. Although not easily noticeable, an eye problem can cause your child difficulty in learning. Reading out of the chalkboard or making their homework can prove to be a challenge for children with eye problems.
Adults, especially as they grow older. As you grow older, your body suffers a lot of changes, and your eyes will do the same. You should try to get at least one eye examination each year, to make sure everything is alright, and shorten the period between consultations as time passes. Your visits should be even more frequent if you already wear glasses or are aware of an eye problem you're already facing. It goes without saying that any time you feel a pain in the eye region, your eyes are itching, your sight is blurry or you notice any other problems, an eye exam is mandatory.
How much will a Walmart eye exam cost?
The price of an eye exam at Walmart is usually a flat rate of $60. This is very low considering the market price of such an examination, with some clinics having prices that start at $80 to $150. This cost won't be influenced by whether or not you have glasses or lenses or diseases that you know about.
Interested in Lasik Eye Surgery? It Costs This Much
The Walmart vision center features prices that start at $75 for a normal eye exam but can reach $150 if paired with contact lens fitting or other services. For visual field screening, you will have to pay $15, while a retinal photo will set you back $29.
Are there any extra costs of an eye exam?
As you might already know, you'll find everything you need at Walmart, including eye droppers, glasses or contact. Below are the vision center prices that you should know when you opt for the eye exam:
The price for glasses for adults at Walmart is $50, including lens and frame.
Glasses for children are more affordable, with a price of just $30, which includes the frame and lens.
Known name brands for glasses cost at least $70 but could end up costing a lot more, depending on the name behind the frame.
Prescription glasses shouldn't cost more than $50.
A survey around a local Walmart revealed a price for contacts of around $105 – $110, while the price for glasses and contacts will easily reach $150. Eye droppers will set you back $2, while cleaners and solutions for your contacts cost around $3. For just $10 you can get a correction system or eye creams.
Any way to spend less on the eye exam?
If You Need Polarized Sunglasses, Then Be Prepared to Spend This Much
The cost of a Walmart eye exam is already very low, but did you know that it can get even lower? Here are a few easy-to-follow tips to spend the least possible on your next eye exam:
Promote Walmart                                                            
Walmart has a program that offers discounts for associates or people that promote Walmart as affiliates. It helps them get more customers while helping you pay less for Walmart products and services. This means you should make an account on Walmart's website and look for benefits for affiliates. Make sure you follow all their terms to make sure you're eligible for discounts.
Health Insurance
Walmart, through their vision centers, will sometimes allow you to use your health insurance instead of paying. This doesn't happen with all doctors at Walmart and it surely isn't going to happen with any type of insurance, so be sure to ask about whether or not your insurance is accepted before booking an exam.
Other popular services from Walmart are fishing licensing and tire installation services.
Discounts and Coupons
Many websites and magazines feature discounts and coupons for Walmart. Some coupons can bring you discounts of 50%, 75% or even free first-time exams.
Why have your eye exams at Walmart?
As you know, many people already shop at Walmart all over the US. Along with most of the normal products you'd find in stores, Walmart also has auto mechanics, vision centers, and a lot more facilities, all at great prices. Most services provided by Walmart ar every professional and eye exams are no different. They are performed by licensed doctors with years of experience. The services are very affordable and you can have your eye exam between two shopping sessions which makes it worth even more.
https://www.thepricer.org/wp-content/uploads/2017/06/walmart-vision-center-eye-exam-cost.jpg
380
610
Alec Pow
https://www.thepricer.org/wp-content/uploads/2023/04/thepricerlogobig.png
Alec Pow
2017-06-25 18:48:12
2021-09-13 08:45:22
Walmart Eye Exam Cost