Yellow Fever Vaccine Cost
Last Updated on March 4, 2021 | Written by CPA Alec Pow
First Published on March 3, 2021 | Content Reviewed by

CFA Alexander Popivker
With Insurance coverage: $10-$40
Without Insurance coverage: $150-$350
Vaccination against yellow fever is legally required for traveling to and from a few nations – primarily in sub-Saharan Africa – and also advised for travel to tropical places in South America. The vaccination protects against the viral, mosquito-borne illness that can trigger hemorrhagic fever and death.
Usual prices
For patients not covered by medical insurance, the expense of a yellow fever vaccination usually consists of a consultation cost, in some cases a charge to administer the shot, and the expense of the single needed dose of vaccine. The overall expense generally varies from $150 to $350. For instance, at the travel center run by the San Francisco Department of Public Health, a preliminary consultation is $39, and the yellow fever vaccination costs $110, without any shot administration charge, for an overall of $149. And at Baylor Travel Medicine in Texas, a preliminary consultation will cost $85 to $150, depending upon the complexity of the client's travel schedule and case history, and follow-up consultation to administer the vaccine costs $25 to $85, while the vaccine costs $105 for a total of at least $215.
Lots of medical insurance plans will not cover travel-related vaccinations due to the fact that they are seen as optional. Nevertheless, some plans that offer preventive benefits do cover them.
You might also like our articles about the cost of rabies vaccine, shingles vaccine, or tetanus and diphtheria vaccine.
For clients covered by medical insurance, common expenditures will only consist of a copay of $10 to $40 for the medical professional consultation and in some cases a copay for the vaccination. For instance, this BlueCare Direct HMO covers travel vaccinations for a $20 copay.
What will be included in the price?
After a preliminary consultation to make sure that you need the yellow fever vaccination, the healthcare center will administer the shot and provide you with an official proof-of-vaccination file to bring on the journey. You should get the shot at least 10 days before your journey date.
The yellow fever vaccine is practically one hundred percent efficient in preventing the illness. Resistance to the disease lasts at least 10 years.
What are some common additional expenses?
Since yellow fever and other diseases are transmitted by mosquitoes, a bug spray that features as much as 50% DEET is highly recommended for journeys to locations where there is a yellow fever risk. A bottle or tube will normally cost less than $10. For instance, Magellans.com, a travel supplies site, has a 12-hour repellant for sale. Repellants with DEET as the active ingredient can also be acquired at pharmacies, warehouse stores, and outdoors supplies shops.
A booster shot is recommended after ten years.
Discounts to look for
Costs at publicly run travel centers are in some cases lower than at private clinics.
Searching for yellow fever vaccine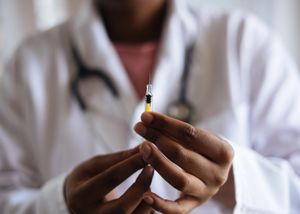 The U.S. Centers for Disease Control and Prevention provides a table that reveals yellow fever vaccination requirements and recommendations for tourists by destination area.
For vaccination against yellow fever, you need to go to a center licensed by the U.S. federal government to administer the vaccine. Those centers can offer an official International Certificate of Vaccination or Prophylaxis, which you must bring with you on your journey to prevent being quarantined, re-vaccinated, or rejected entry to a nation.
Due to vaccination health risks, including a couple of reported cases of encephalitis and some cases of multiple organ failure and death – the vaccine must only be administered to tourists really at risk for the illness. In general, the vaccine is seen as relatively safe for most adults, particularly those aged 60 and younger.
According to CDC standards, the following tourists should contact their medical professionals and go over the risks before getting a yellow fever vaccination:
pregnant women or nursing moms – who ought to avoid or delay travel if possible,
individuals with specific allergic reactions,
immunocompromised people,
patients whose thymus gland has been removed or who have a history of thymus problems,
anybody 65 or older.
If the vaccine is contraindicated for medical reasons, a letter from a doctor on official letterhead may be accepted; check ahead of time with the embassy of the nation you are planning to go to.
https://www.thepricer.org/wp-content/uploads/2021/03/yellow-fever-vaccination-cost.jpeg
380
610
Alec Pow
https://www.thepricer.org/wp-content/uploads/2023/04/thepricerlogobig.png
Alec Pow
2021-03-03 10:07:58
2021-03-04 09:57:16
Yellow Fever Vaccine Cost