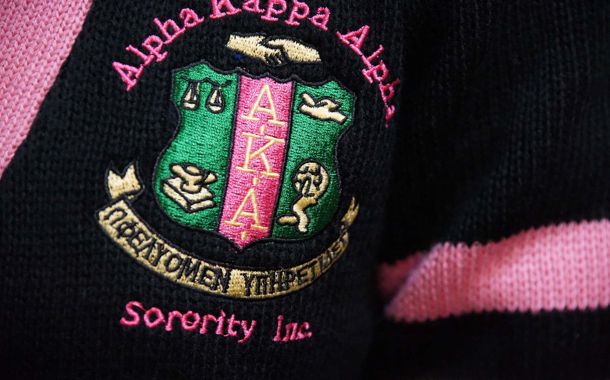 AKA 1908, or Alpha Kappa Alpha, was founded on the Howard University campus on January 15, 1908. It is known as the first Greek-lettered sorority that was established by African American women college students. Currently, it is both a sorority and a fraternity and can be joined by students that want to be part of a great community.
How much does it cost to pledge AKA 1908?
A student can pledge an AKA 1908 and become a member with full rights for a cost of $300 to $900. There is an undergraduate membership level as well, which is priced anywhere between $500 and $800. These fees can be lower, of course, based on the chapter you are joining and the institution you are attending.
You might also like our articles about the cost of a membership at Mar a Lago Club, Dedham Country Club, or Winged Foot Golf Club.
If you're one of the lucky ones that get selected to go further with the membership intake procedure, you will most likely be required to pay around $1,250 to $1,400.
AKA 1908 membership details
Alpha Kappa Alpha is made mainly of women that come from all kinds of backgrounds and from all parts of the world. Currently, the membership isn't restricted to African Americans. People of Indian, Hispanic, Native American, Asian, and Even Caucasian descent can also join.
AKA 1908 has over 900 chapters spread all around the US and other nations around the world and is comprised of around 250,000 members in total. If you're interested, you can use the undergraduate chapters at colleges and universities to apply for membership. You can also apply to become a full member in any graduate chapter, although this is only possible after getting a bachelor's degree or an advanced college degree.
Becoming a member of this sorority allows you to participate in improving the social and financial-economic. For instance, the AKA carries out community-building and social work programs through the development of associations, and programs and even influences federal policies.
This organization supports programs associated with education, business, health, and family. Becoming a fully-fledged member of the AKA 1908 sorority also offers one esteem and acknowledgment. In addition, connections with fellow members from all over the world can lead the way for even brighter professional opportunities and develop connections that will be of benefit to you.
If you go to a school that does not have an active AKA 1908 chapter for you to sign up with, you can find one at another school. If you meet all of the requirements at your own school, other AKA 1908 chapters will still accept you.
Are there any additional expenses to consider?
Throughout the regional conference, there might be changes in chapter fees so they are most likely to increase each term. As such, the subscription fees of $80-$100 each year also increase as the need will rise.
You should put aside no less than $100 to $200 for renewing your yearly membership status. If you need to reactivate your membership, then you should be ready to spend $300 to $500.
In case you wish to participate in an event sponsored by the Alpha Kappa Alpha sorority, you will have to pay an entry cost.
Here are some tips to remember
Each Alpha Kappa Alpha chapter is unique and will have its own particular tasks, requirements, or programs. As such, costs will differ depending on these things.
AKA 1908 is also part of the NPHC (National Pan-Hellenic Council). You can take a look at the organization's archives and files at Moorland-Spingam Research.
Seeing that the membership fees are expected to increase each term or year, you should try to save up early enough. Remember that college life can be rather pricey, so it is best to prepare beforehand for your AKA 1908 membership if you really want to become a member.
According to AKA1908.com, there are particular requirements you need to fulfill in order to be able to become a member of the AKA sorority:
Potential members should have high ethical and moral standards.
You can only become a member after you finish the sorority's Membership Intake Process (MIP).
Interested individuals must not take part in demeaning or degrading, or unkind acts. Should members of Alpha Kappa Alpha Sorority ask you to carry out jobs or take part in activities besides those laid out in our MIP, they will be in infraction of the sorority's policies and practices and do not represent the values of the organization. This behavior will not be tolerated and might lead to exclusion.
Not only are there requirements to get in, but there are also things that will reject your membership request:
A person who purposefully takes part in activities outside the Membership Intake Process.
A person who purposefully takes part in activities that are demeaning, degrading, or demoralizing.
A person who purposefully sends falsified files or credentials.
Is there any way to save some money?
You can benefit from the differences in the numerous chapters in regard to membership expenses. Usually, bigger chapters charge less in subscription expenses, so make sure you check out all of the chapters around you, for the smallest fees.
Frequently asked questions
How long will the pledge process take for Alpha Kappa Alpha?
You will start the pledging period with a probabion period, and at the end, you will go through an initiation ceremony. The usual probabion period should start one week before the initiation. There is an exception to the rule, and this is for campuses where Panhellenic of administrative regulations are different. With the pledging ceremony, you will become a full member of the Alpha Kappa Alpha 1908.
This all should take around six weeks before initiation.
How many credits do you need to pledge, Alpha Kappa Alpha?
You will be forbidden from the sorority membership if you, as a prospective candidate, will take part in pledging either willingly or knowingly. If you're an undergraduate and you want to become a Alpha Kappa Alpha sorority member, you should be registered in twelve or more credit hours during the semester in which you have applied for membership.
What are Alpha Kappa Alpha pledges called?
When you pledge with Alpha Kappa Alpha you will be called a line sister. Also, you, as a pledge, will have to call all current members of all chapers prophets or big sisters.
How do you get invited to AKA Grad Chapter?
You can access the MIP or Alpha Kappa Alpha graduated Membership Intake Process only through invitation and a 2-week long process.
The invitation shouldn't be solicited and is extended by one of the current the local graduate chapters. You can receive an invitation by attending public events that are hosted b y this sorority, where you can get acquainted with members.
https://www.thepricer.org/wp-content/uploads/2021/04/Alpha-Kappa-Alpha-Sorority.jpg
380
610
Alec Pow
https://www.thepricer.org/wp-content/uploads/2023/04/thepricerlogobig.png
Alec Pow
2021-04-07 10:42:37
2023-02-21 13:36:57
AKA 1908 Membership Cost