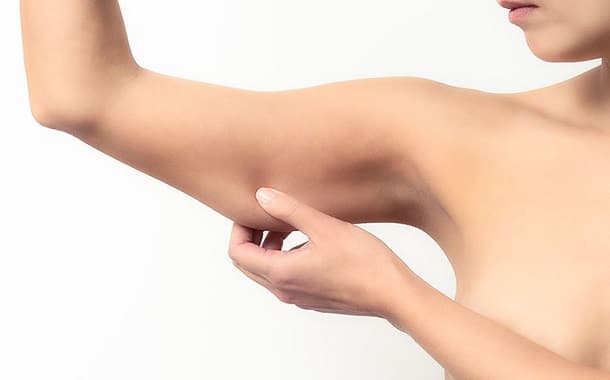 Arm liposuction is a cosmetic treatment that can get rid of excess fat from particular areas on the arm, typically the upper arm or the fat pads where the arms reach the body in front and back.
Common expenses:
Arm liposuction usually costs somewhere between $1,500 and $5,000 for both arms, which generally are counted as one body part. It shouldn't be in any other way, as removing fat from just one arm would look really bad and uneven. Expense differs by each individual patient and just how much fat has to be eliminated. For instance, A doctor in Chicago charges about $2,000 for an average client. The Institute of Cosmetic and Reconstructive Surgery in California charges $2,000 to $4,000 for arm liposuction, depending upon the client. At the same time, a different doctor from Honolulu, Hawaii, charges anywhere between $2,000 and $5,000, depending upon the specific client and situation.
Arm liposuction is seen as a cosmetic treatment, so it normally is not covered by medical insurance.
What will usually be included in the price:
In a preliminary assessment, the cosmetic surgeon will take a look at the arms, talk about patient requirements, and explains the surgery, any risks, and expected expenses.
In arm liposuction, the cosmetic surgeon will make small cuts, normally near the elbow or underarm, then put a slim tube, called a canula, to break up and suction out the excess fat. Arm liposuction typically is an outpatient treatment.
You might also like our articles about the cost of liposuction, facelift, and breast reduction.
Some more recent treatment methods, such as tumescent liposuction (in which the physician injects a saline solution to make fat deposits much easier to remove) and ultrasonic liposuction (in which the physician utilizes acoustic waves to melt the fat) have actually made the procedure much safer with much better results. The National Institute of Health supplies a detailed overview of liposuction.
Extra expenses:
The medical professional may recommend prescription antibiotics and pain/discomfort medication for healing.
Compression sleeves generally applied for a minimum of a week after the surgical treatment to minimize swelling and help recovery, generally cost $50 to $60 for each arm for an overall price of $100 to $120.
Healing usually takes 3 to 5 days of rest.
Discount rates:
A lot of cosmetic surgeons provide discount rates for liposuction on several locations of the body. For instance, the Institute of Cosmetic and Reconstructive Surgery in California charges $1,500 to $2,500 (instead of $2,000 to $4,000) for arm liposuction as a 2nd area and $1,000 as a 3rd area.
Looking for the best place for arm liposuction surgery
Great candidates for arm liposuction are healthy non-smokers within their perfect weight who have localized places of excess fat that have actually not reacted to diet plan and workout. Great skin flexibility will also be of big help to accomplish the desired results.
Suggestion: Ensure the medical professional is accredited by the American Board of Plastic Surgery and has privileges at a certified hospital, even if the surgical treatment is will not take place there. Both the American Society of Plastic Surgeons and the American Society for Aesthetic Cosmetic Surgery offer referral services.
Dangers of arm liposuction consist of shock, fluid overload, bleeding, blood clots, fat embolism, nerve or tissue damage, burns, unequal fat elimination, scarring, drug allergic reaction, and even death.
https://www.thepricer.org/wp-content/uploads/2020/10/arm-liposuction-cost.jpg
380
610
Alec Pow
https://www.thepricer.org/wp-content/uploads/2023/04/thepricerlogobig.png
Alec Pow
2020-10-29 09:42:39
2020-10-29 09:42:39
Arm Liposuction Cost