Awaken 180 Cost – Is Awaken180 Worth The Price?
Last Updated on November 13, 2023 | Written by CPA Alec Pow
First Published on April 15, 2021 | Content Reviewed by

CFA Alexander Popivker
The Awaken180° Weight Loss, according to the official website, is guaranteed to provide the best, most professional weight loss experience. With three components – mental coaching, calorie-based nutrition, and exercise guidance – this system provides comprehensive support for those looking to lose weight quickly with scientific methods proven effective by real research studies. The company offers multiple physical locations across Massachusetts as well as a global network of people who are committed first and foremost to your success.
The Awaken 180 Degree Weight Loss (AWA) program has been scientifically developed according to top international standards; it incorporates 3 main parts: Mental Coaching through its proprietary Online Program or one-on-one session; Calorie based Nutrition Guides that help you plan & prepare healthy meals following an eating pattern customized specifically for each person. So how much does Awaken 180 cost?
How much does Awaken 180 cost on average?
The average cost of the Awaken 180 program is between $450 and $3,900 with prices varying depending on the length of the program. On the lower end is the 4 week approach, while on the higher end, you'll enroll in the 24 week program. This information was obtained through third party sources, which is why it would be best to get in touch with the Awaken180 staff directly for a more exact price tag.
It was hard to find the exact costs of the program from researching online, but it appears they will provide 80% of your meals and one-on-one coaching. It's best to be prepared for additional meal expenses as long as you stay active in this program.
You might also like our articles about the cost of Idaho Dynamic Fatloss, Dr. Fat Loss, or Earheart Healthy Weight Loss.
This price falls in line with other weight-loss programs that can be found around Massachusetts, although this is one of the more popular choices for locals looking to get fit. To get more detailed information on the price, you should contact the company directly by phone or through their official website.
| | | |
| --- | --- | --- |
| Program length | Average Price | Target weight loss |
| 24 weeks | $2,500-$3,900 | ~45 lbs |
| 12 weeks | $1,150-$1,950 | ~22 lbs |
| 8 weeks | $850-$1,150 | ~17 lbs |
| 4 weeks | $450-$850 | ~11 lbs |
How will the Awaken 180° Weightloss work?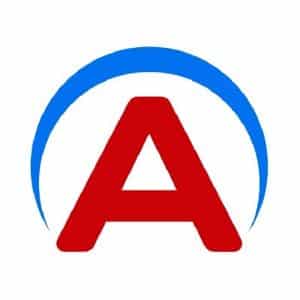 The weight loss consultants will work with you to find and individualize the perfect diet plan that would help keep your blood sugar levels in check. Before you start, they will see how much you weigh and they will check your health to ensure that the program is a good fit for you.
They also have a great selection of food so that it won't be hard for you to pick what meal you want to eat based on your needs! Even when you reach your weight goal, they'll still show support and offer guidance on how to maintain healthy habits.
Awaken 180 will help you to lose weight by providing 80% of your meals, one-on-one coaching, and a support program for life. The company also employs the science behind losing weight as well as positive ways to think in order to keep it off. This program is designed to focus on your diet/nutrition and the habits that contributed to weight gain in the first place.
According to one Yelp reviewer, all of their meals are powered by whey or soy-based while people talking about it via Twitter said that there was no sugar at all and only low glycemic index carbs were allowed.
Awaken180 Program – What will it teach you?
Awaken 180 tries to fight obesity and educate people so that they can always make the right decisions that would align with their weight loss goals.
Weight loss programs tried for longer periods of time can cause frustration if you aren't sure of what works and what doesn't.
The Awaken 180 program will teach you sex fundamental lessons throughout the course:
How to Strategically Grocery Shop
The Ins and Outs of Nutrition
Making Food Flavorful and Healthy
Eating the right food while traveling
Feeling better and sleeping better
Keeping weight off long term.
The Awaken180 Weightloss Foods, Diet and Nutrition

This program is in partnership with Davio's. The guidelines around the Awaken 180 diet are very simple as the pupils receive custom-prepared meals.
This partnership means that over 80% of all meals needed for the program will be supplied by the Italian restaurant. The menu is made in such a way that it only has foods designed to go perfectly with the weight loss science.
Although the program won't give you exercise ideas, you are recommended to exercise as much as you can while you're enrolled.
The official coaches will always be close to you and inspect your progress (or as they call it, awakening) periodically. If your menu needs any changes and for whatever reason, the coach will be the one to give them a heads up in due time.
Awaken180 weight loss program facts
Exercise is important for all people, but especially those with joint pain. The company recommends 30 minutes of walking per day or as much activity as you can handle if suffering from any form of arthritis-related joint discomfort or pain. As your fitness level improves they will encourage you to take part in cardio and strength resistance exercises that help maintain a healthy weight and improve the overall quality of life!
Even if you don't live in the Massachusetts area, they offer a worldwide program as well. If you decide to take advantage of this opportunity and sign up for their food delivery service, just let them know where your nearest airport is so that when packages arrive there will be no hassle or confusion on how to pick them up!
They also allow clients who can not travel due to different reasons (like those with obligations like school) an alternative way of interacting with their consultants by using Skype – which means you'll get the same level of attention from the staff as someone attending one of the sessions in person.
Group rates might apply, as written on their Awaken180 FAQ page.
FAQs
How long does Awaken180 last?
The duration of the Awaken 180 program will ultimately depend on your individual body condition, amount of fat, shape, and health. If you have a higher level of body fat, then you will have to go through a longer period of the program to make sure you reduce your weight and reach your goal.
What is the menu that dieting members get?
The dietary menu you will have to face will be made of a variety of regular drinks and shakes and high protein intake.
What is the average cost of the Awaken 180 fat loss program?
Be prepared to spend roughly $1,000 for a 12-week duration. The final costs will depend on how much time you spend on the course.
Final words

If you end up spending an average of $1,200 for 12 weeks of hard work with the goal of getting in shape and becoming healthier, and the end of the program finds you reaching your goal, then this is never a waste of money. The results brought on by the Awaken 180 program are known to be sustainable and designed to last as much as possible, which is the best approach when it comes to weight loss.
While going through this weight loss program you won't be allowed to drink alcohol.
This is why the Awaken 180 cost is surely worth it and enrolling in the program should be a no-brainer for anyone looking to get in shape.
https://www.thepricer.org/wp-content/uploads/2021/04/awaken180-weightloss-cost.jpg
380
610
Alec Pow
https://www.thepricer.org/wp-content/uploads/2023/04/thepricerlogobig.png
Alec Pow
2021-04-15 08:43:30
2023-11-13 13:53:44
Awaken 180 Cost – Is Awaken180 Worth The Price?