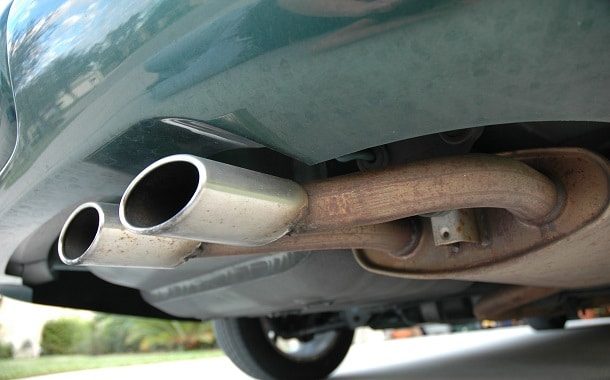 Whether you think about upgrading your exhaust to an aftermarket exhaust system or you want to change it due to a defective part, the expenses can significantly depend upon some elements.
Just how much does the vehicle exhaust setup cost?
The expenses of installing an aftermarket or brand-new exhaust will depend upon the vehicle you own, the kind of exhaust, and the shop that will take up the task of installing it. If employing a mechanic, be prepared to invest about $75 to $200 into labor and another $25 to $1,000+ for the parts, depending upon the kind of exhaust. You can check our list below to see what normal exhaust systems might cost:
The type of Exhaust System and its Corresponding Price
Cat-back can cost $300 to $1,000, depending upon the steel density and quality.
Axle-back will cost around $300 to $1,000 if not more.
High efficiency – $100 to $300, depending upon the products and density.
Tips will usually end up costing $25 to $100 per tip. This is an optional add-on if you're thinking about changing the tip other systems have as basic.
Also read our articles on the cost of muffler delete, Honda B123 service, and heater core replacement.
KEEP IN MIND: These estimates represent the cost for the parts only. The labor expenses, the majority of the time, are relatively direct. To know that you are prepared, make sure to include another $100 to $250 to the expenses listed above.
A forum member on a ClubLexus online forum thread said they were asked for $130 at their usual mechanic to set up a cat-back exhaust.
Another online forum thread on 1addicts had a member that pointed out his experience with 5 mechanics he got a quote from. His quotes varied from just $120 to as much as $250 for only the setup.
Tips to keep in mind: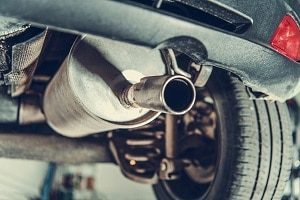 A lot of systems, such as a cat-back or axle-back system are usually really low considering that these setups can bolt on and just replace the old factory hangars, needing no adjustments whatsoever.
Stainless-steel tips, as detailed by ExhaustVideos.com, are very resistant to rust, however, they will not shine up as strongly as chrome. At the same time, they are likely to "blue" out in time and even change their normal color.
The very same can be stated about a titanium item. If you only need a shiny appearance, chrome is a smart option typically, but if you require something that's very resistant to the outdoor elements, then stainless-steel might be a much better alternative. The main distinction, in the end, will be the toughness aspect. Stainless-steel parts can last a lifetime because of their capability to withstand deterioration.
How can I save some money?
Some local sellers and shops might set up the exhaust system if you acquire it from them, free of charge. Talk with a couple of providers in your location to see if any of these freebies exist.
Browsing the internet will help you identify suppliers that sell these parts at a really low price and searching during known dates like Black Friday can bring the final cost even further down.
https://www.thepricer.org/wp-content/uploads/2020/09/exhaust-installation-cost.jpg
380
610
Alec Pow
https://www.thepricer.org/wp-content/uploads/2023/04/thepricerlogobig.png
Alec Pow
2020-09-07 07:56:55
2020-09-07 07:56:55
Car Exhaust Install Cost