Central Air Compressor Replacement Cost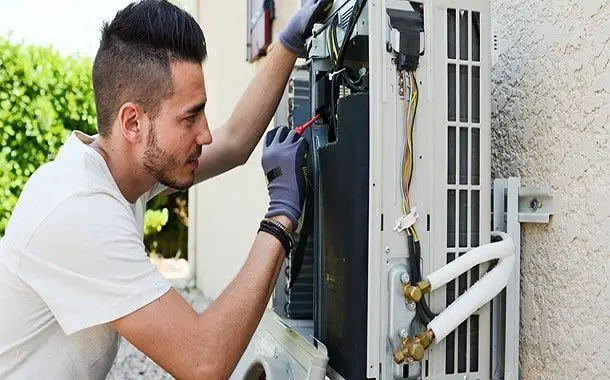 It will usually be anywhere between $590 and $2,450 to have it installed.
Typical Expense of a Central Air Conditioner Compressor
The typical expense to have your home a/c system compressor replaced will vary depending on whether the system is covered by the warranty or not. Under guarantee, the typical expense is around $645. Without being under any type of warranty, you should be ready to spend around $1,280.
The expense normally consists of the removal of the old compressor and setup of the brand-new compressor, all needed supplies, refrigerant price, and disposal of the old compressor.
Typical Do It Yourself expense is $640 (Compressor alone).
Typical Professional Set Up Expense is $1,250 (Without warranty).
The Expense Average is $695 – $2,650.
Keep in mind: The information on this page covers the repair work and replacement expense of a home air conditioning compressor, not a total outdoor air conditioning system, or any other significant elements, aside from reclaiming, and adding the refrigerant.
You might also like our articles about the cost of HVAC duct replacement, tape and mud drywall, and slab leak repair.
Details of A/C Central Air Conditioner Compressor and Replacement
Among the essential parts of your home central air system, is the a/c compressor. The A/C compressor is situated within the outdoor condensing system, and when it stops working, your home will not cool off. Changing the compressor is a huge job as far as a/c repair works are taken into account, and if your system is no longer under warranty or over 8 years old, you ought to also compare the cost of a full air conditioner and coil replacement or just the evaporator coil, to see if it makes more sense to replace, versus fixing just your home a/c compressor.
You should remember that numerous central a/c and heat pumps utilize the exact same kind of compressor. This page applies to both central air conditioning and heat pump HVAC compressor replacement expenses.
In this particular article, we'll aid you to find out the installation and replacement expense of a home a/c air conditioning compressor. We'll also tell you how your home or product service warranty might impact just how much you pay, and we'll also tell you if it's better to spend on the compressor repair work or replace the full ac system.
What Are The Parts, Products, and Setup Expenses?
The expense of a replacement compressor for your house's A/C system is going to depend on a couple of aspects. An essential issue is whether the compressor is still covered under the producer warranty, considering that the parts and labor are really what you'll be spending for.
Whether Covered by Warranty or Not (Compressor service warranty will cover parts expense, however, usually not the labor).
A/C Compressor Size (Cooling BTU/ Tons).
The Type Of Compressor (Single phase or 2-stage compressors).
Brand Name Rankings (Better-ranked brand names, generally mean higher rate parts).
Replacement Air Conditioner Compressor Expenses by Brand Name.
The brand on the side of your central air conditioning unit has an impact on the expense of replacing your compressor. While many makers utilize similar parts, not all are the same. Higher quality brand names will usually have a slightly higher price.
The typical installed price listed below consists of the compressor parts, replacement refrigerant (if not recovered), and all labor and disposal costs.
| Brand | Compressor Cost | Average Installed Cost |
| --- | --- | --- |
| Carrier / Bryant / Heil | $650 – $1,300 | $1,150 – $3,000 |
| Trane / American Standard | $550 – $1,500 | $1,100 – $3,250 |
| Amana / Goodman | $490 – $1,390 | $1,145 – $2,850 |
| Lennox | $650 – $1,440 | $1,230 – $2,850 |
| Rheem / Ruud | $510 – $1,160 | $1,020 – $2,650 |
| York / Coleman | $575 – $1,090 | $975 – $2,650 |
| Whirlpool / Gibson | $640 – $1,375 | $1,190 – $3,120 |
The Price of Installation Materials
Together with the home AC compressor itself, there might be extra materials required. In most cases, these extra products are not covered by any warranty, even if the compressor itself, is covered. So this is what you will spend on other materials you might need:
$45 to $120 – Copper fittings and ports
$45 to $95 – Line filter or clothes dryer
$45 to $180 – Contactor, Capacitor, and/or tough start set.
$25 to $35 – Misc silver solder, electrical ports, and so on
$95 to $145 – Recovering the refrigerant in the system
$160 to $320 – Refrigerant recharge (R22 or 410A)
How Much Will The Licenses and Evaluation Cost?
You will spend a whopping $0 for mechanical and other evaluations.
Because this is considered only repair work, versus total system change-out, you are not likely to require a license or assessment for changing your home AC compressor.
A/C Compressor Setup Labor Price and Time to Completion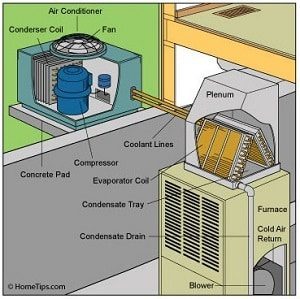 Even when a compressor is covered through your home A/C maker warranty, it's unusual for them to cover the labor expense of an HVAC service technician labor and/or diagnostic costs, unless it happens within the very first year of ownership. You should be ready to pay an average of $830 in labor expenses, or anywhere between $420 and $1,400 in labor expense to change a home A/C compressor.
You will spend roughly $830 as an average labor cost for an HVAC business to change your ac system compressor. Between $59 and $129 will be the service and diagnostic cost to figure out if the compressor was bad. (Might be credited back to you after repair work is done). You will then spend $60 to $90 per hour for the service professional labor cost and $60 to $75 per hour for the service assistant labor cost.
Installation time overall
In many cases, an A/C repair work service technician can notice that a compressor is defective within the very first hour of a service call. While some may bring a selection of 3-5 replacement compressors on their parts truck, most of them will have to go to a parts supply shop to get a particular replacement for your home air conditioning system. If the compressor is covered by a service warranty, the part needs to originate from an authorized producer.
It will take around 2 to 4 hours to spot and fix it with the part already on their service truck. It will take around 4 to 6 hours to spot the problem and have a replacement compressor brought from the repair business parts runner. You will have to prepare for 6 hours or more or labor time in cases where they'll need to go to the parts house themselves, remove and replace the damaged compressor, and so on.
Should You Do It Yourself or Work With a Pro?
In 90% of cases, this is a repair task you'll need to take on with an HVAC expert. If the system is under service warranty, a certified HVAC service business might be needed to carry out the repair work for you in order to deal with the warranty papers and return the parts. While a DIY'er might be able to manage parts of this project, there is just a lot of tools and tasks that a handy house owner is not going to be prepared for.
This task will require refrigerant accreditation. (And refrigerant). It will also require trade-specific tools and abilities. (air pump, high-temperature torch, brazing, etc). You will also need to have the ability to process service warranty claims when needed.
https://www.thepricer.org/wp-content/uploads/2021/03/air-conditioner-compressor-replacement-repair.jpg
380
610
Alec Pow
https://www.thepricer.org/wp-content/uploads/2023/04/thepricerlogobig.png
Alec Pow
2021-03-28 22:31:26
2021-03-28 22:31:26
Central Air Compressor Replacement Cost